I asked my wonderful blogger friends to pick three gifts for themselves. Today, we have Diana from
Our City Lights
picking one inexpensive, moderate and dream item for herself... I loved these.
Name:
Diana from Our City Lights
Describe yourself and your blog:
Diana, an avid reader, unemployed librarian with a camera and too much on my hands. My blog is my outlet, a place to form friendships, and cherish the ones I've made through it.
Gifts for me...
Under $100: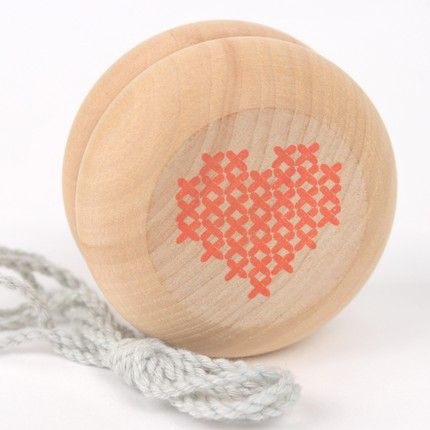 The
Cross My Heart Yo-Yo
from Something's Hiding In Here. It's playful, unexpected and great for display in a kid's room.
$100-$499:
Canon EF-S 60mm f/2.8 Macro Lens. A step (more like a few flights) up from my Canon EF 50mm f/1.8 2 Lens
$500+:
A house. Coming from a first generation home of a mixed culture upbringing, I feel like I'm living the American dream- perfect husband, an education, health insurance, good family, a cat (or three) and being a home owner would just be the ultimate topping to an ideal life.
Thanks for your choices, Diana! Here's hoping that the new year bring you some of the items from your list :)