I picked up this delightfully substantial, yet delicate black freshwater pearl ring in Phuket and I can't stop thinking about pearls. This is amusing to me because I've never considered myself a pearls and sweater set kind of girl. I have a set of modest white Japanese pearls that I wore to my first job out of college because I thought it was a requirement, and not because I was in love with the look. This ring was purchased in a little shopping village near our resort in Phuket, and when I first saw it in the display case, I thought it was kind of strange and organic looking, and maybe not my taste at all. But jewelry is one of those things that you have to try on for yourself, like many pieces of clothing. The moment I placed it on my finger, the delicate design, meant to mimic regional coral, became apparent to me. It was also apparent to me that I had to take home this exquisite souvenir...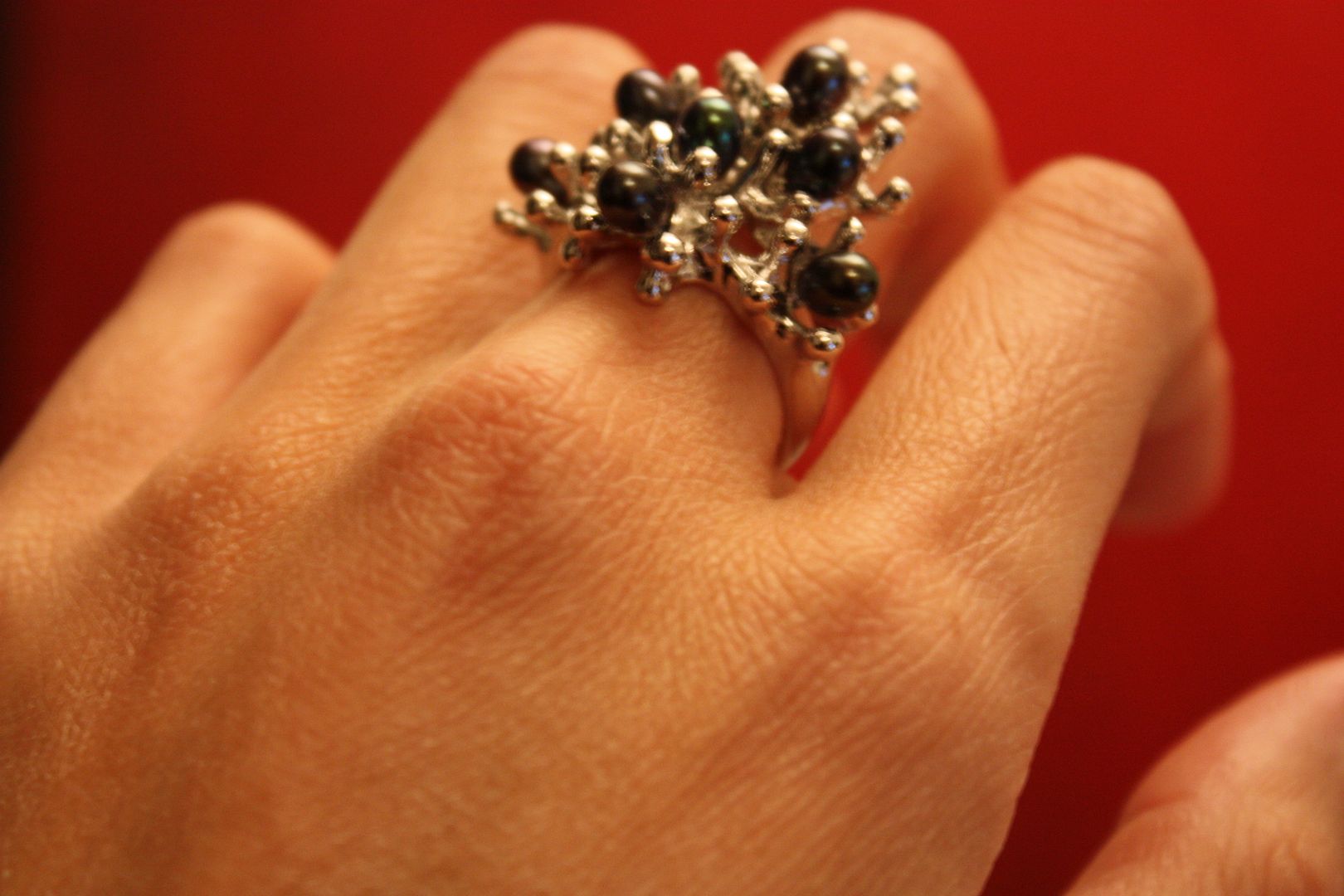 My new acquisition on my admittedly dry and non-manicured hands. I'm curling my fingers under shamefully!


For this Wishlist Wednesday, here are a few black pearl pieces that I'm craving...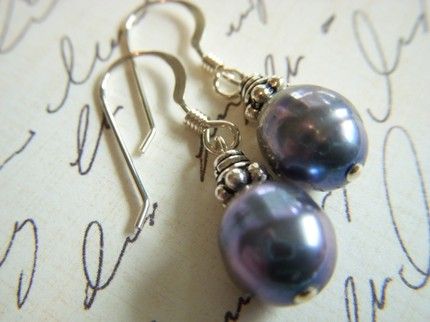 Black freshwater pearl drop earrings from BeadzNBling on Etsy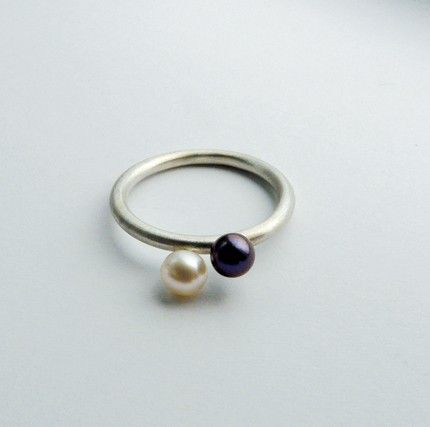 "You and Me" ring set in silver from senayakin on Etsy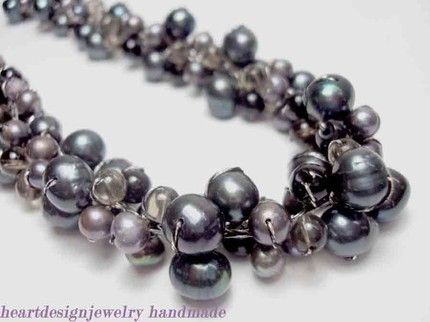 What's on your wishlist today?