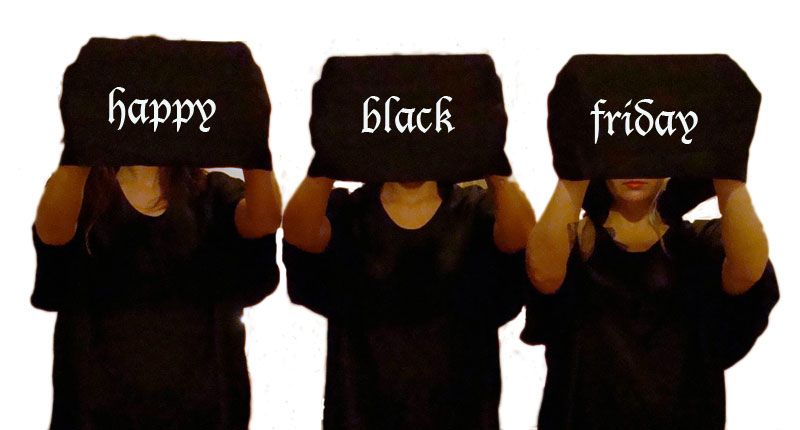 Hope you are all recovering from your Thanksgiving meals... What are your plans for "Black Friday" today? Whether your plans include camping out at the stores for competitive deals or browsing online from the comfort of your home, here is a list of sales from some of my favorite independent boutiques and brands:
Stand Up Comedy is hosting a sale with 20% off items starting Friday through Sunday.
Welcome Hunters and Choose Chinatown are having a Black Friday sale in-store and online! Starting Friday November 27 through Sunday November 29, you can expect t o save 40% to 60% off everything.
Light Vision is having a special sale for Thanksgiving weekend. Everyone who visits the website gets 20% off and there is a special discount for those who subscribe to the newsletter! Sale starts NOW and lasts til Sunday November 29 at 11:59 EST.
Lambs Ear Shoes has a Black Friday sale which starts now and ends Friday evening. Save on Loeffler Randall, Antianne, LD Tuttle, Surface to Air and selected styles from other labels.
Oak is hosting 20% off clothing in store and online: starting Thursday November 26 through Monday November 30.
BobbinTalk has just opened a shop and will be doing a special promo for the holidays: $5 off and free shipping for any necklace until December 1st.
Loyale is hosting a call-in warehouse sale with pricing of $15-$40 on merchandise from three previous seasons. The more you buy, the more you save on eco-friendly pieces. Check out http://loyaleclothing.wordpress.com/ for details.