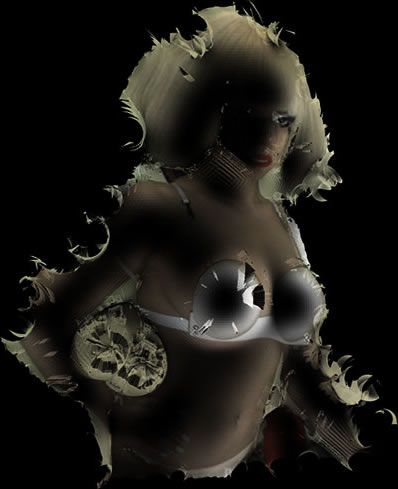 image courtesy of ShowStudio
I haven't been able to keep the gleaming, wicked visuals of the Lady Gaga video for "Bad Romance" out of my head, including those crazy Alexander McQueen S/S '10 shoes that I fondly call "hoof shoes." Just when you think Gaga couldn't possibly take her mindblowing imagery any further, consider the possibilities of the open call for submissions for her upcoming The Monster Ball Tour.
According to ShowStudio, Lady Gaga, Nick Knight and filmmaker Ruth Hogben will select video imagery from fan submissions relating to the "Apocalypse" theme and splice them together to be shown at live performances on the singer's tour. For more information on submissions,
check the website here
.
And if you haven't already swooned over "Bad Romance," I urge you to click on the video below.