The Mr. and I are now back in chilly New York, recovering from jetlag and adjusting to the fast pace of city life. After sorting through the nearly 700 photos that I took during our trip, I decided to present the latter half of our trip to Thailand in at least two more posts. Here are some photos of our time in Chiang Mai, northern Thailand. This was definitely a highlight of the itinerary, with plenty of cultural attractions (with over 300 temples, this is THE place to be for monks in training), a cooking class at the
Chiang Mai Thai Cookery School
and cheap, chic shopping at markets and little hidden boutiques. If you are making a trip to Thailand, we would highly recommend a stop here for a few days. So relaxing and beautiful...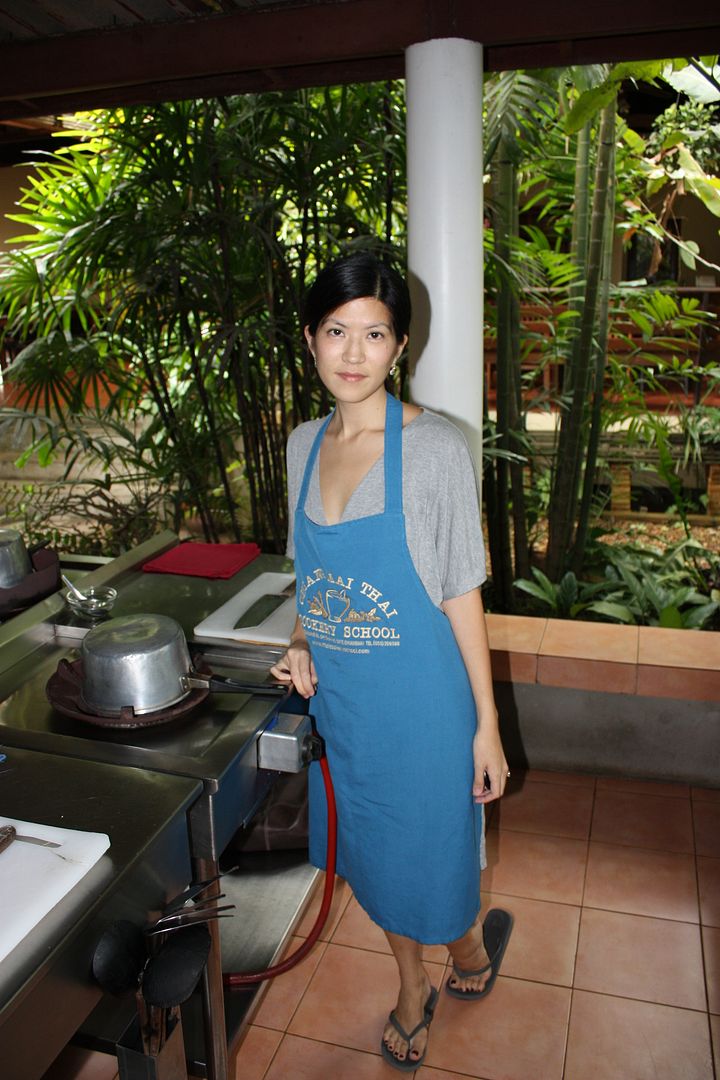 Look who's cookin' now? ;)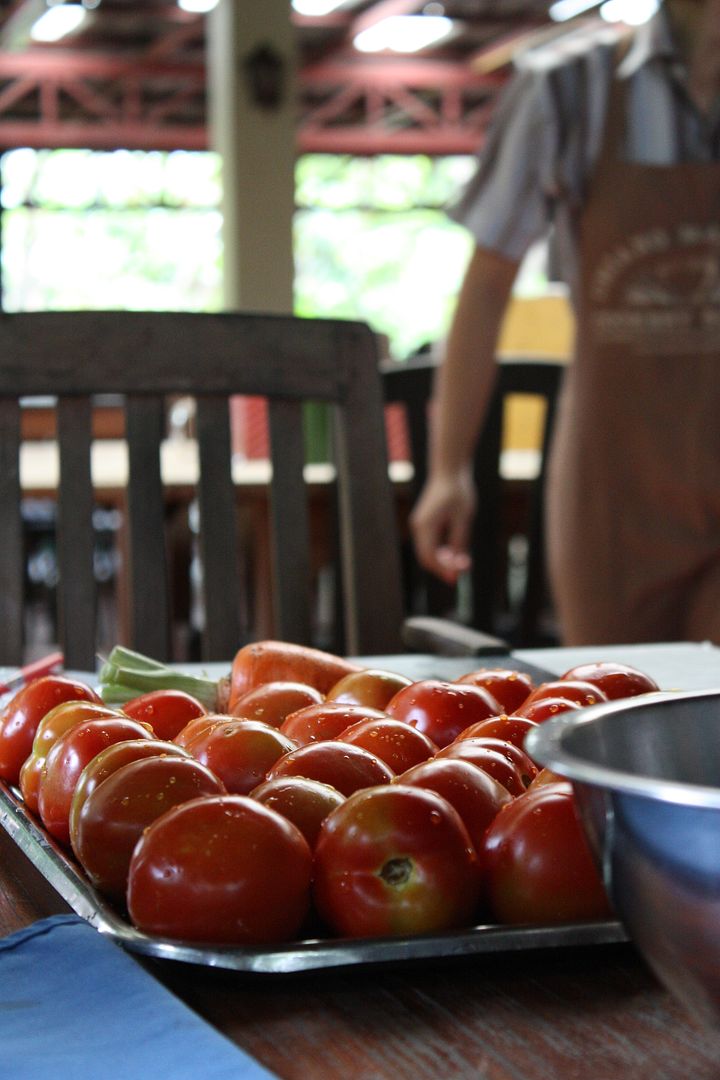 Oh you innocent tomatoes... you didn't stand a chance.



We started class with a lesson in vegetable carving.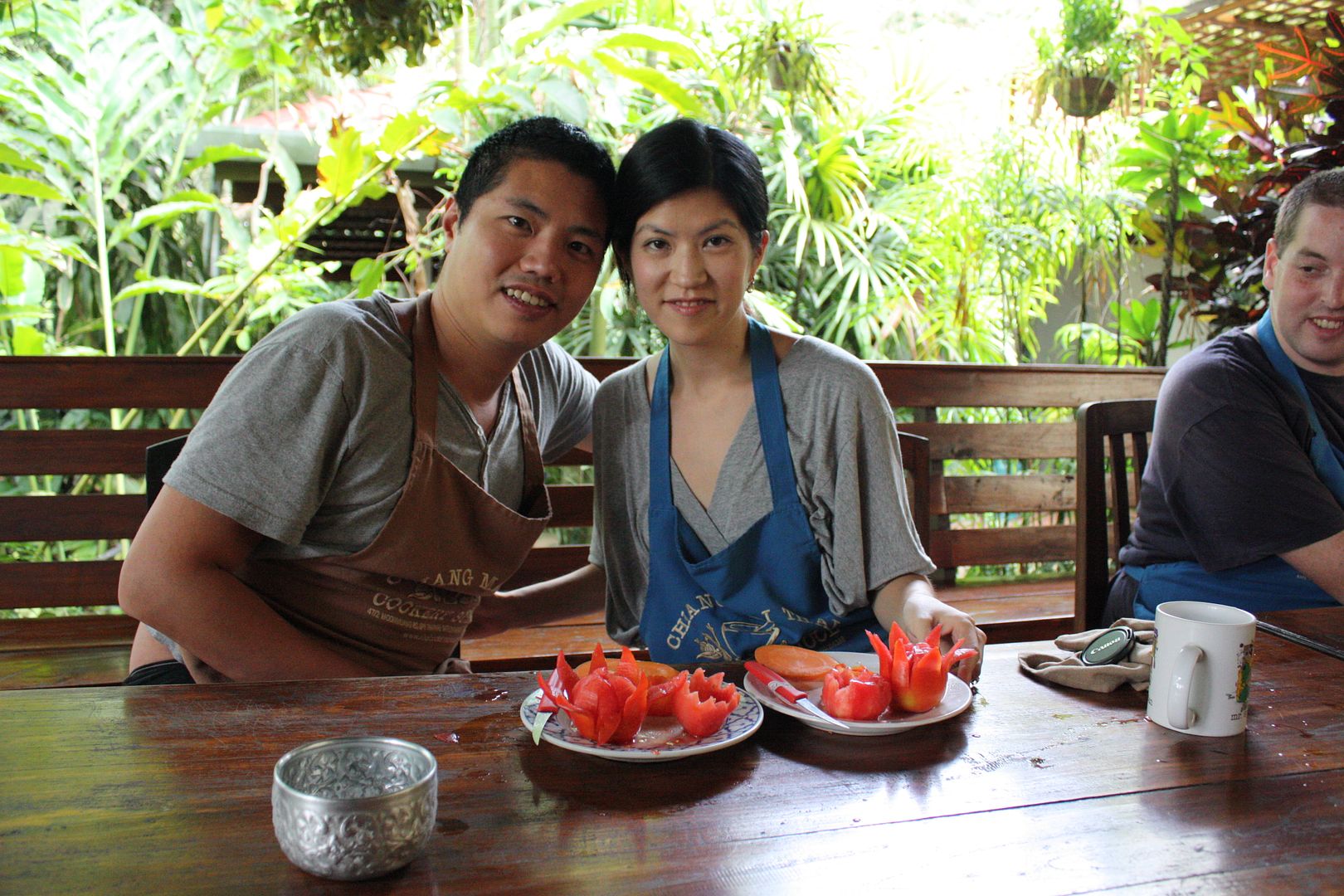 The Mr. and I with our finished products. Tomato juice everywhere. I was really bad at this!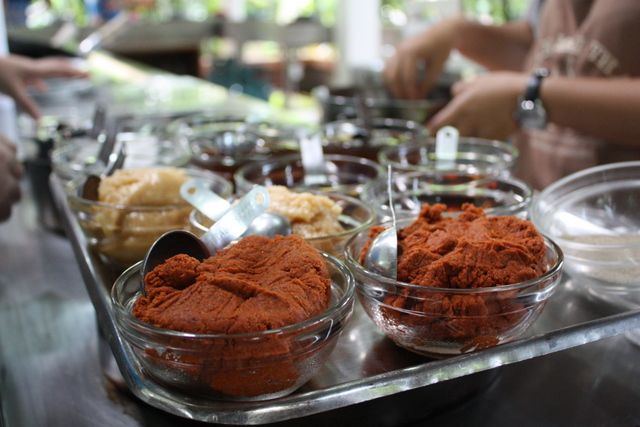 Shrimp balls in a vegetable broth!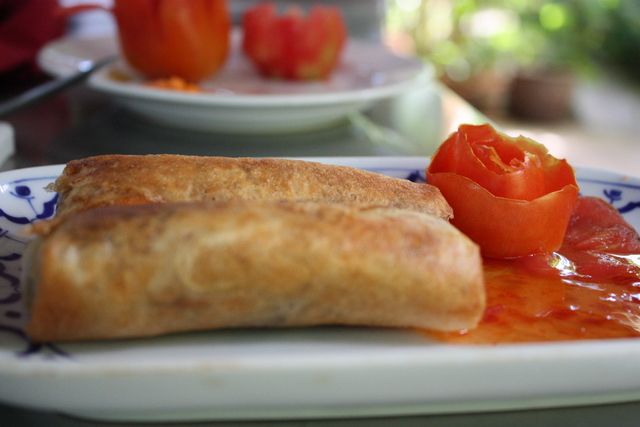 Spring rolls!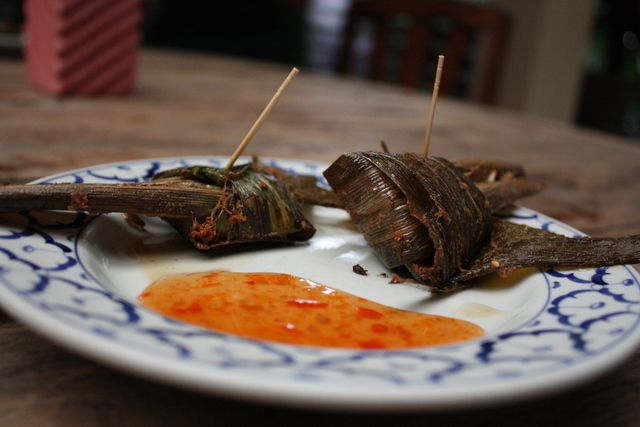 Shrimp in pandanus leaves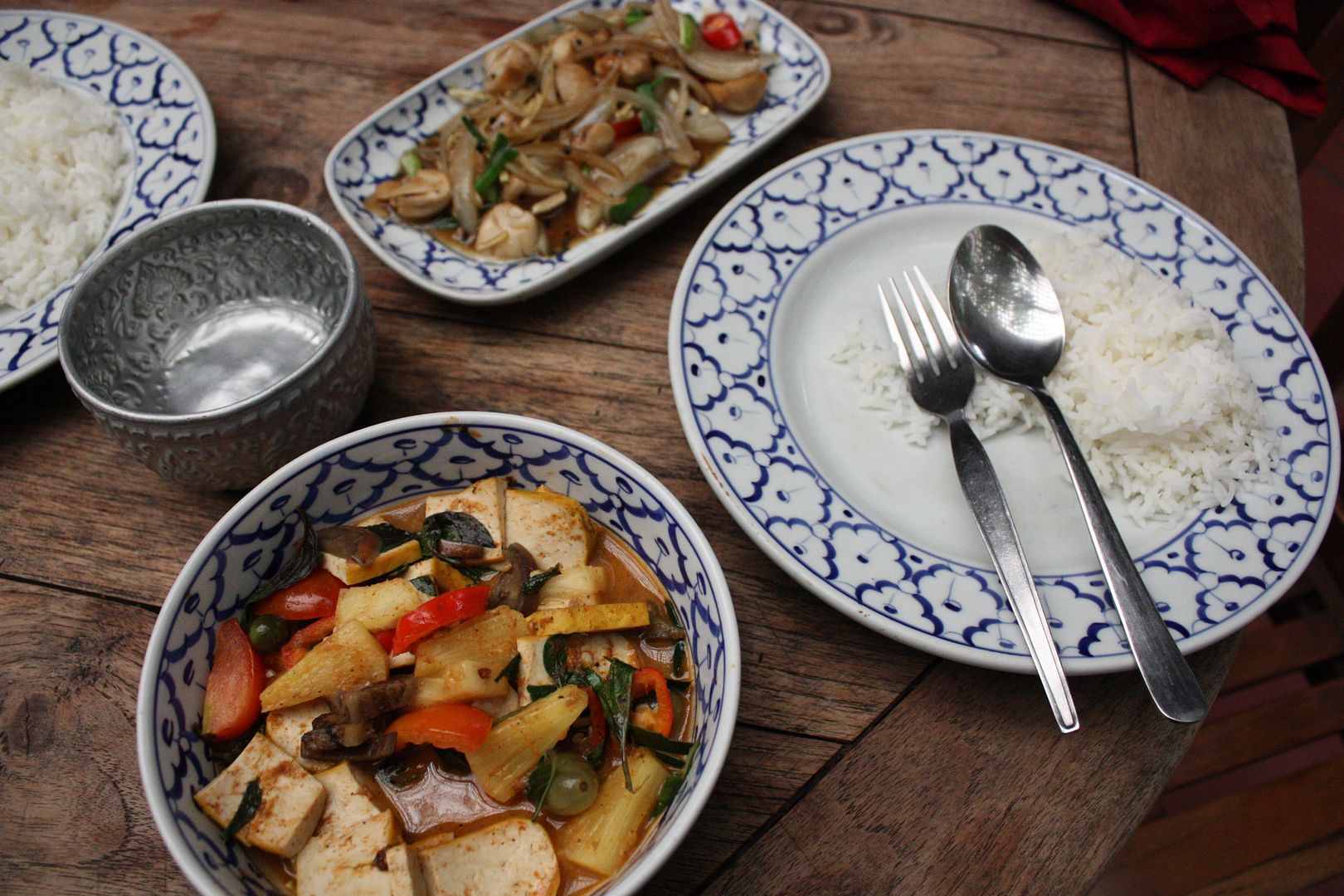 Some more delicious dishes that we made and enjoyed for lunch!



A night market



Put your bargaining skills to the test here.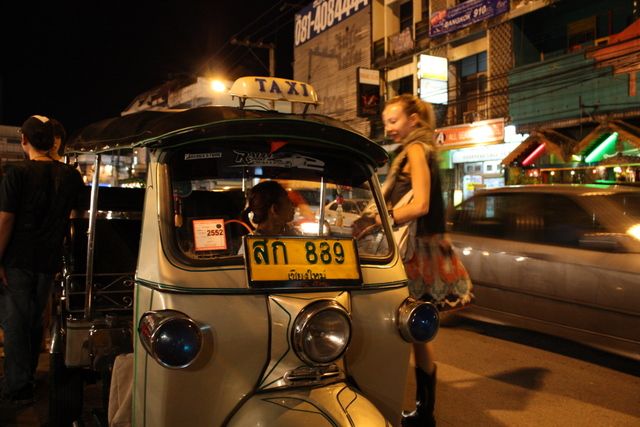 Our cab ride home: via tuk-tuk! Once was enough for me :)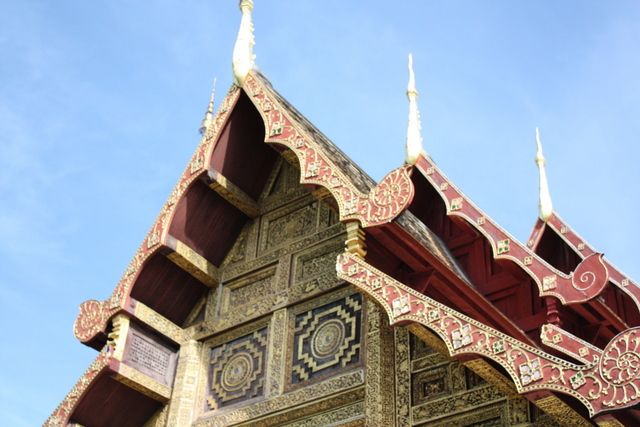 We took a private tour of temples and local markets



Temples



Girls in hilltribe costumes



The gorgeous view from a mountaintop temple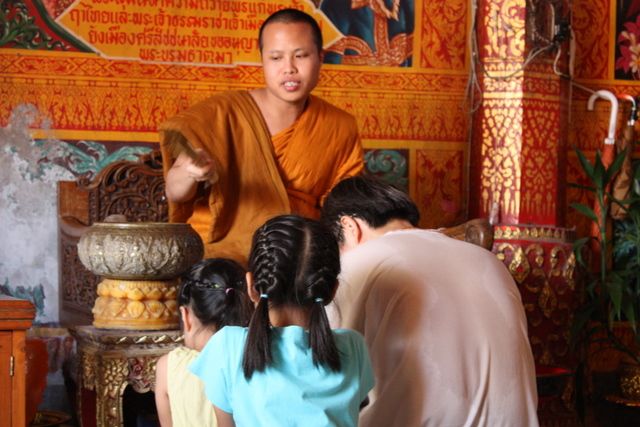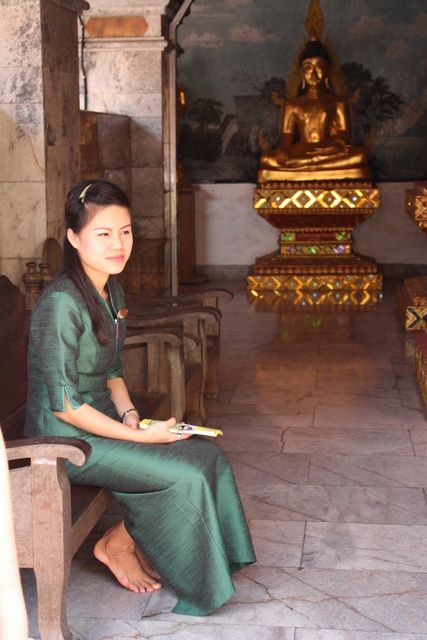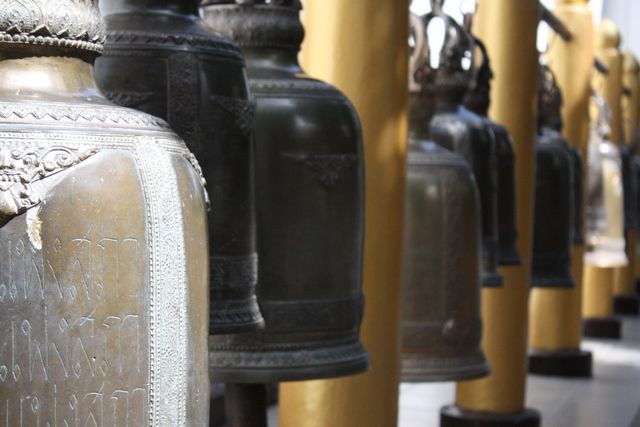 Bells, beautiful bells everywhere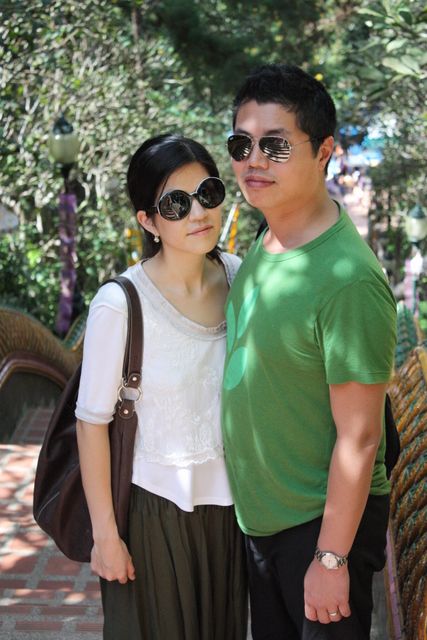 Fresh flowers at the local market



Dragonfruit at the local market



A shot of the main market area - very busy at lunchtime!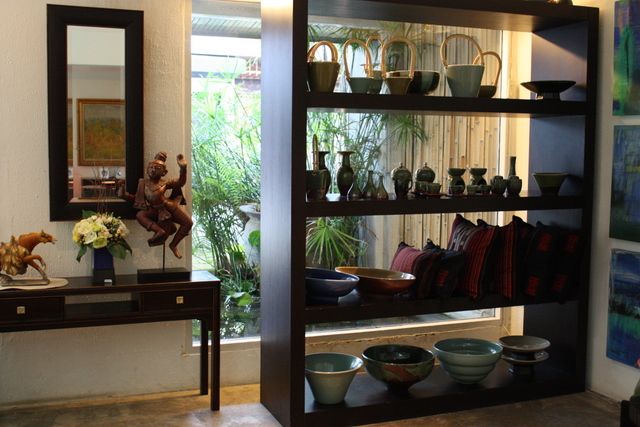 While the Mr. finished some work at the hotel, I took a day with a driver through some of the craft villages and boutique areas in town. One of my favorite areas was Nimmanhaemin Road, with delightful homewares and import stores. Here is a shot of the gorgeous ceramics at

AKA

.





Ginger

: where all things girlie, sequined and beaded come to mingle. My kind of store!

Hope you enjoyed these photos from Chiang Mai. Looking at these things make me want to go back for more! Three days in the city was definitely not enough for us... I won't bore you with more vacation photos this week as I have some fashion-related goodies to share with you! It's a fashion blog, after all :)
This weekend, I'll post some photos from our idyllic days on the beach in Phuket. Hope you are enjoying the start of your week!