As you know, it was my birthday on Thursday, and I invited my beautiful blogger friends to celebrate with a virtual tea party! Some ladies already RSVPed for the party in their tea party best in
Part 1 of the greatest birthday tea party post
, and here are other submissions for Part 2, including my own (I was a wee bit busy with birthday week, including a
Boyy bag trunkshow
and
skeeball
).
Optional questions:
Sandwich or scone?
Tart or cake?
Type of tea?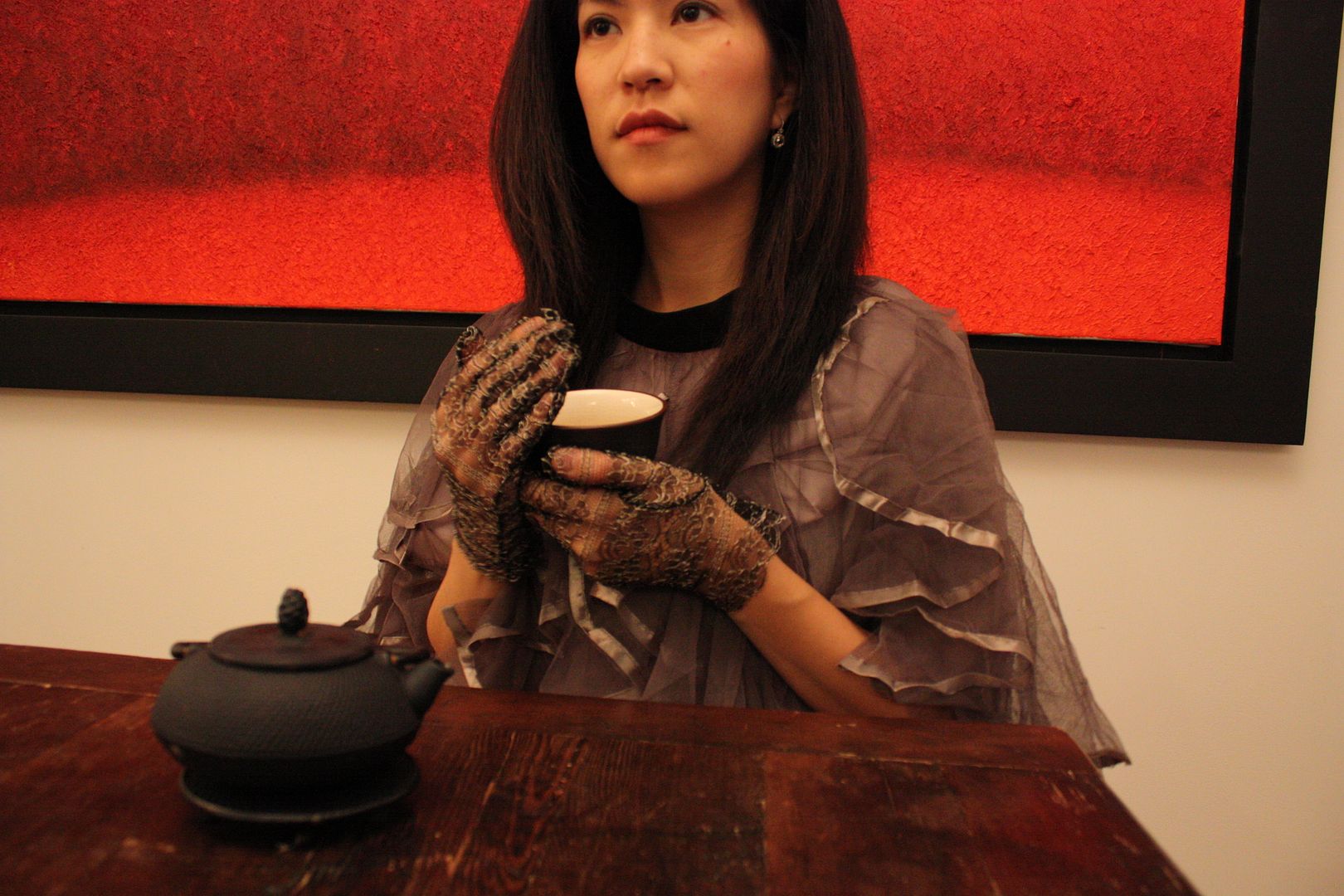 Guest: Moi
Menu: "Asian fusion" style tea. Pressed cucumber Japanese style rice sandwiches; green tea tart and Ceylon tea poured out of a cast iron tea pot. [
Ed Note: I'm wearing a grey tulle skirt as a cape here and a new pair of Zang Toi lace glove samples purchased at the WendyB pop-up shop this weekend.
]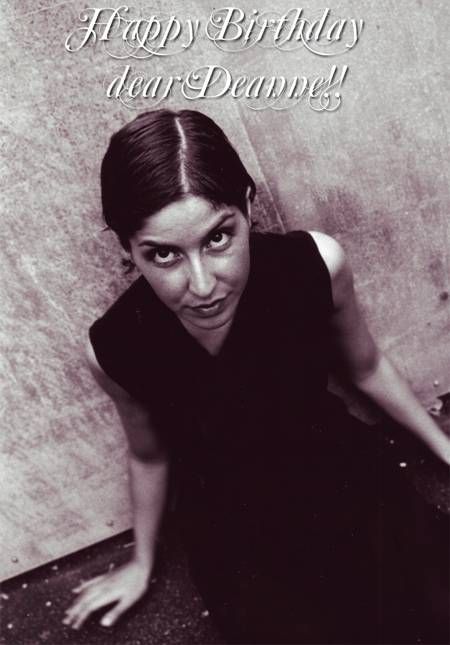 Guest: Sofie of
Modediktat
Menu: I'll go for a sandwich, thank you! Tart will be very fine (I love apple tart and plum tart!!!), Peppermint Tea is my favorite flavor!! [
Ed Note: Sofie tells me that she doesn't often publish pictures of herself online, so I'm honored that she made an appearance in a gorgeous floor-length Oliver Theyskens here!
]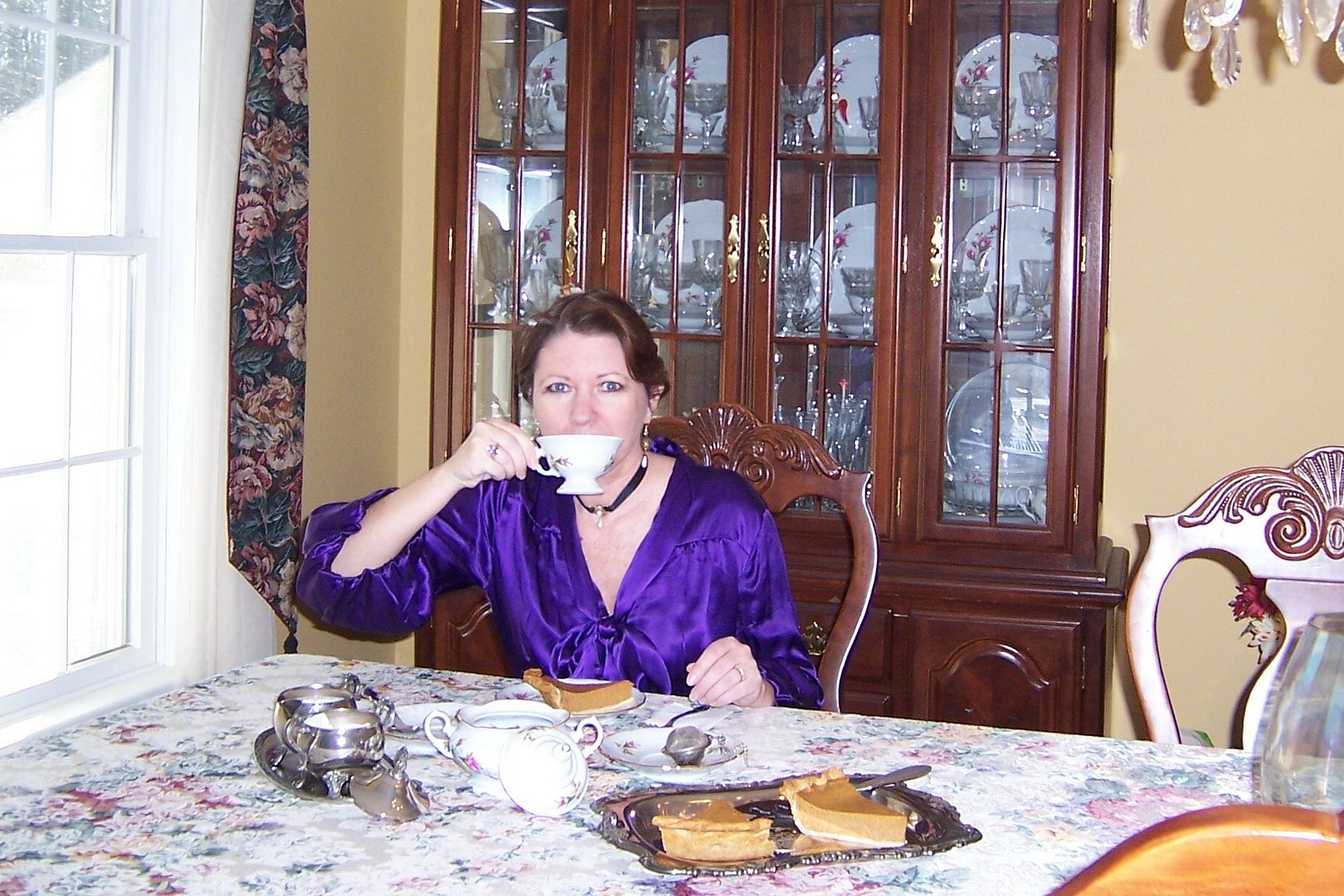 Guest: Sher of
Fashion After Forty
Menu: Sandwich or scone? My absolute favorite is cream cheese & cucumber sandwiches. Served crustless and in triangles. Tart or cake? Is pie ok? I just love all pies, especially lemon meringue. What type of tea? Any loose leaf tea with mint in it. So refreshing! And as in Harry Potter they can be read ;)
Guest: Jennine of
The Coveted
[Ed Note: I know Jennine is a busy lady, and I asked her to select an appropriate frock from recent blog posts to join us at the party! She looks amazing in this snap carrying a glittery Coach clutch, which was taken by Wendy Brandes. By the way, she's hosting a Coach giveaway on her blog-- so hurry over there right now. Work, lady!]

Guest: Nookie of
Fashion in My Eyes
Menu: Sandwich, cake and rooibos tea
[
Ed Note: Thanks, Nookie for the
beautiful Polyvore set gift
as well!!! If you haven't discovered her blog or award-winning Polyvore sets, get thee to Fashion in My Eyes.]
Guest: Janis of
Janis-Roseanne
Menu: I would like a cheese scone with homemade strawberry jam, a lemon tart, and orange pekoe tea with milk and honey!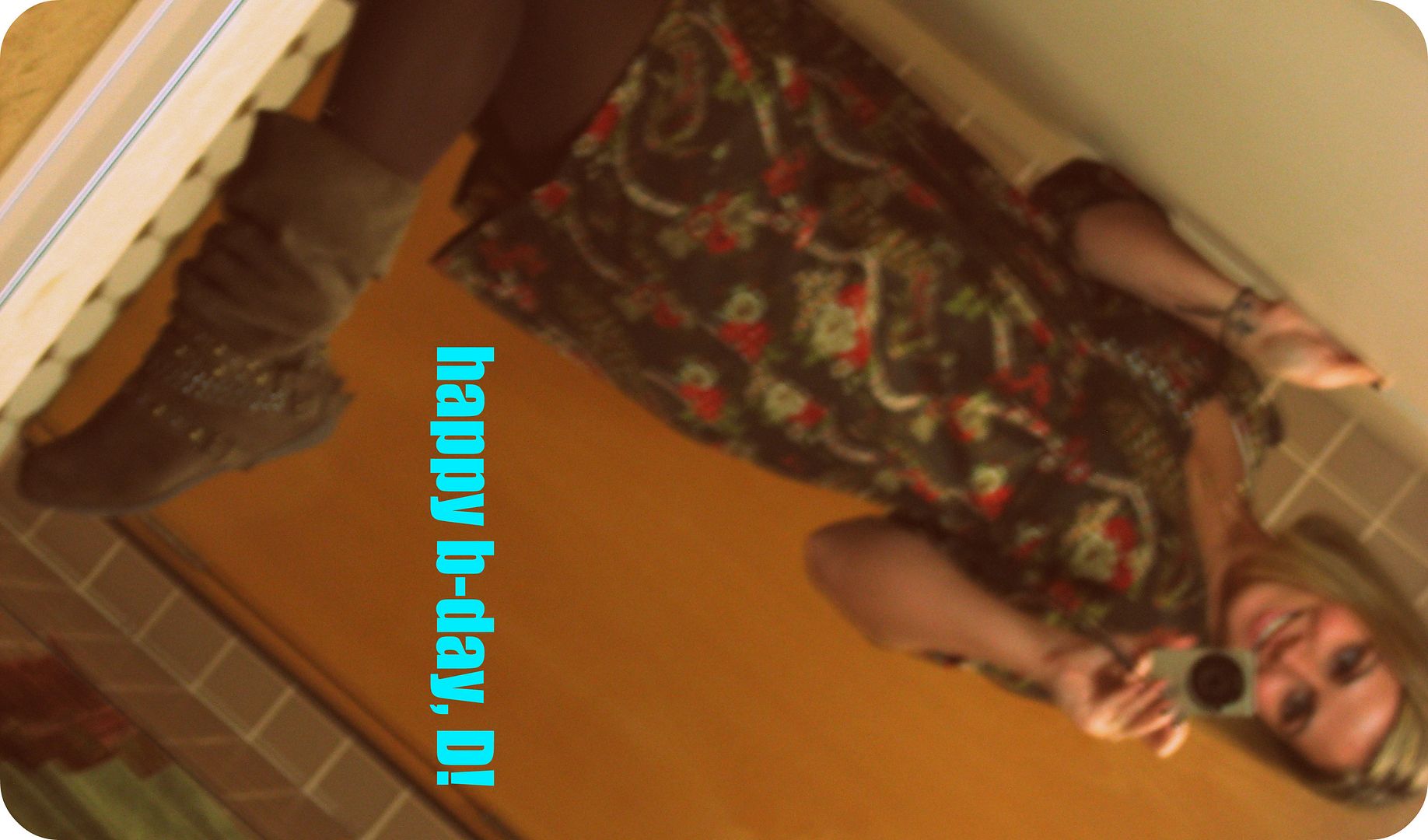 Guest: Summer of
B is for Brown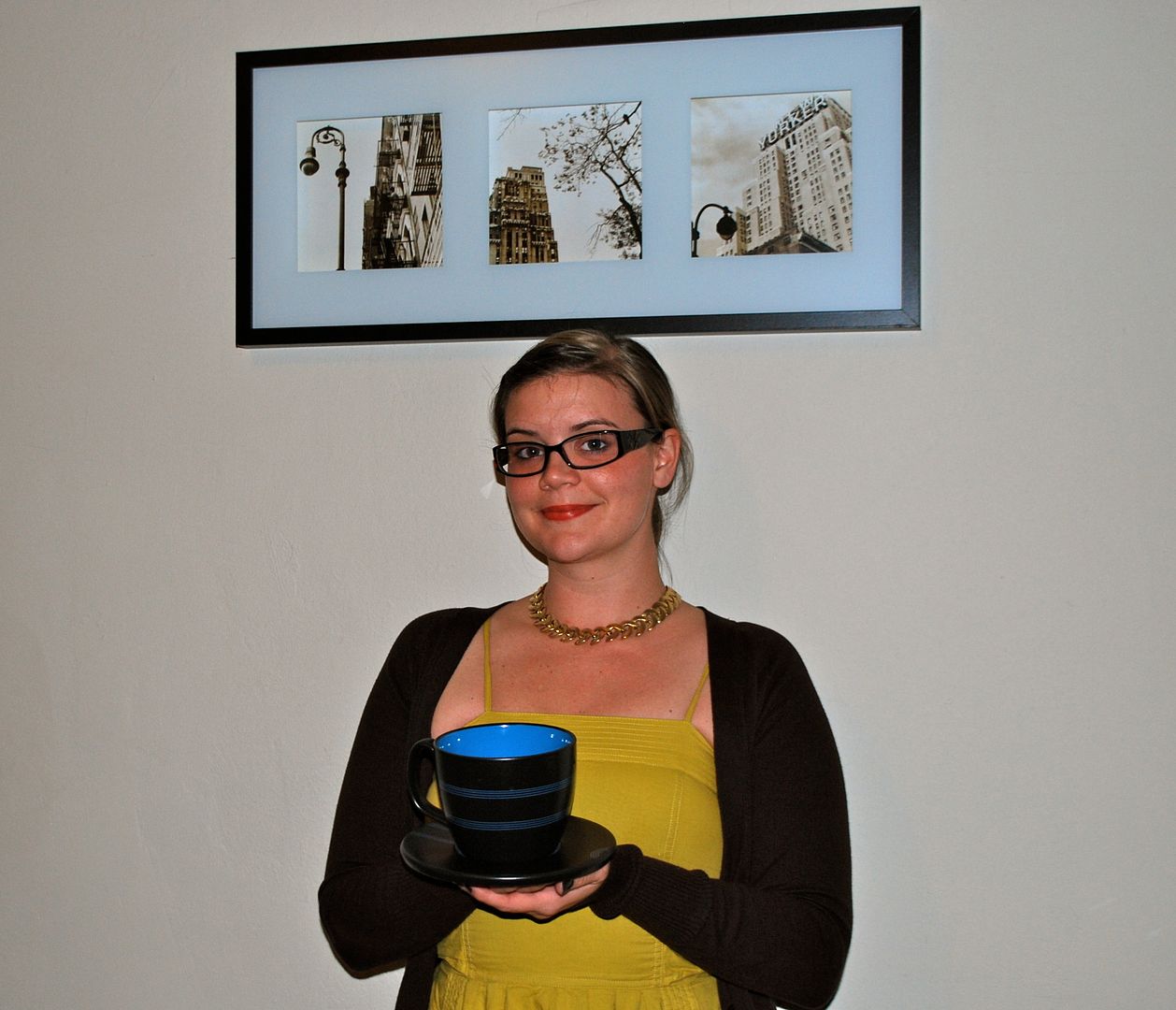 Guest:
Jolie Jamie
Menu: Sandwich mmm. Cake... yellow with choc frosting please! Tea- always love mint tea! Yum!
Guest: Jaime @
La vie...J'aime
Menu: Cucumber sandwich, apple tart, and earl grey tea with Splenda.
Guest: Denise of
The Swelle Life
[Ed Note: Denise is actually sitting in a sumptuous tea room having tea-- and she told me she has a "side eye" going on in this pic, but I think she looks adorable! Her blog is about all things dreamy and Parisian. Loves.]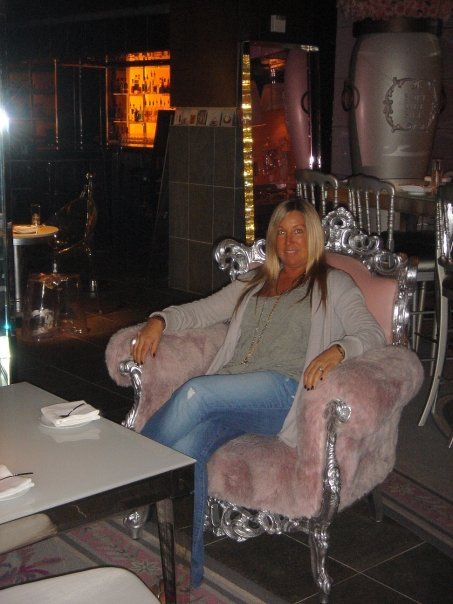 Guest: Cindy of
Cindy Whitehead
Menu: Scone please - with clotted cream. Tart and maybe a bite of cake? (-: Cinnamon tea with milk and honey.
Guest: Ambar of
Ambar's Thoughts
Guest: Lynn of
All Things NYC
Menu: Chocolate-chip scone, red velvet cake, please! :) Milk tea.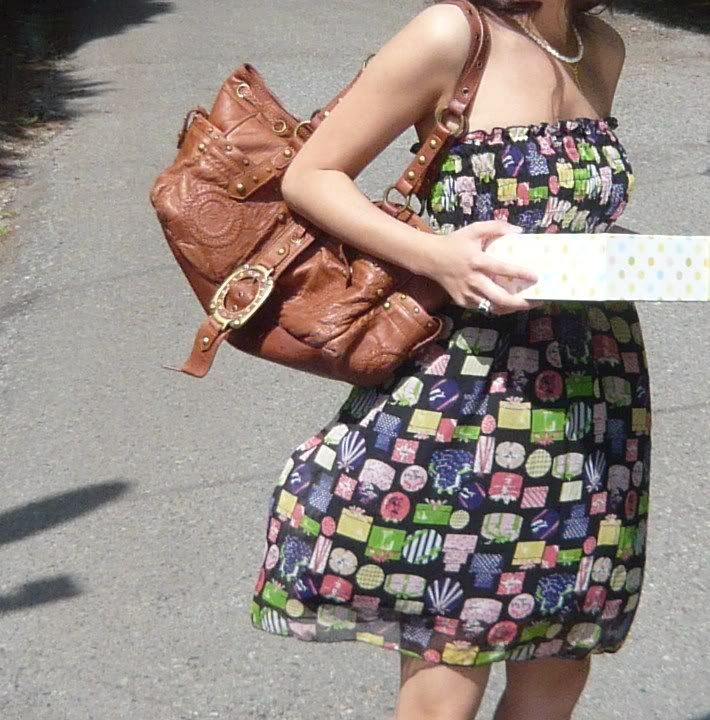 Guest: Liv of
It's a Beautiful Life
Menu: Scones all the way with lots of devonshire cream and strawberry jelly. Tart or cake? Can I have both? Tarts I love both sweet and savoury, and cakes with lots and lots of frosting! Tea preference? I drink at least 5 cups of south african roiboos tea a day regularly but for a tea party, I like traditional ceylon black tea, with milk and 1 small sugar please!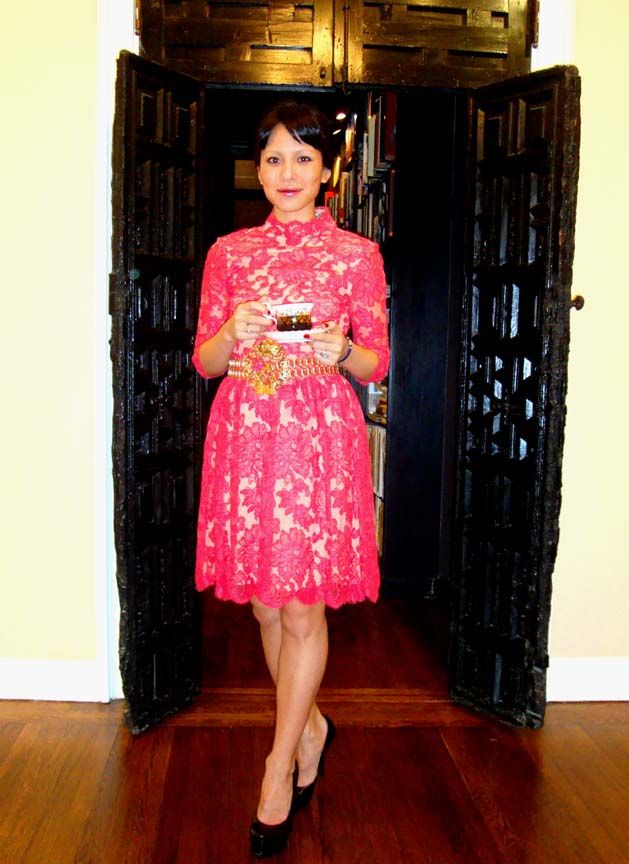 Guest:
Beatrice Waldorf's Diary
Menu: I'd like to have freshly baked scones with clotted cream and strawberry jam and a pot of strong English breakfast tea with milk and sugar. I'll skip the cake and tarts today because I've gained a bit of weight this year and the waist is a tad snug haha.
[Ed Note: Snug? I don't see it. She's wearing a beautiful vintage 1960's lace dress from eBay and reworked in London by a talented seamstress at One, paired with a vintage 1950's Christian Dior gold chain belt and YSL Trib Too pumps.]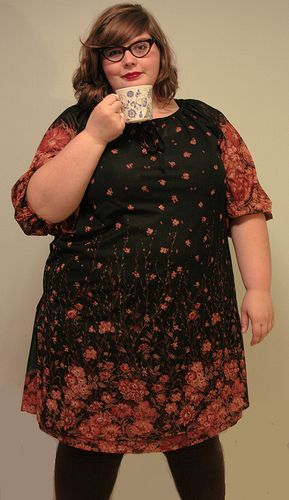 Guest: Carly from
A Girl and Her Blog
Menu: Cucumber sandwich, carrot cake and chai tea: one spot milk, one spot honey.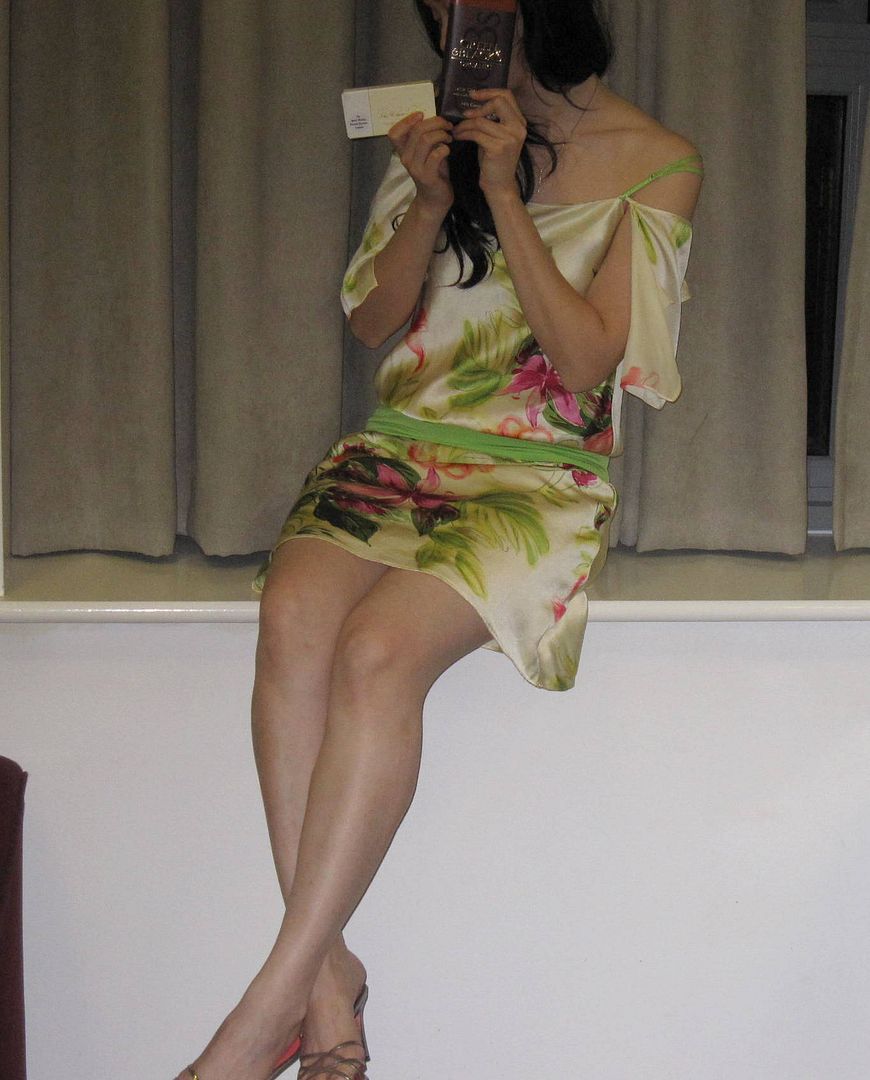 Guest: Aimee from
Chic 'n Cheap Living
Menu: Banh mi please or prosciutto, pesto and brie on a baguette. Tart or cake? Why not both? But cakes can have cream cheese frosting and this ultimately wins this battle for me. For tea, Chrysanthenum please - so light and sweet, love it!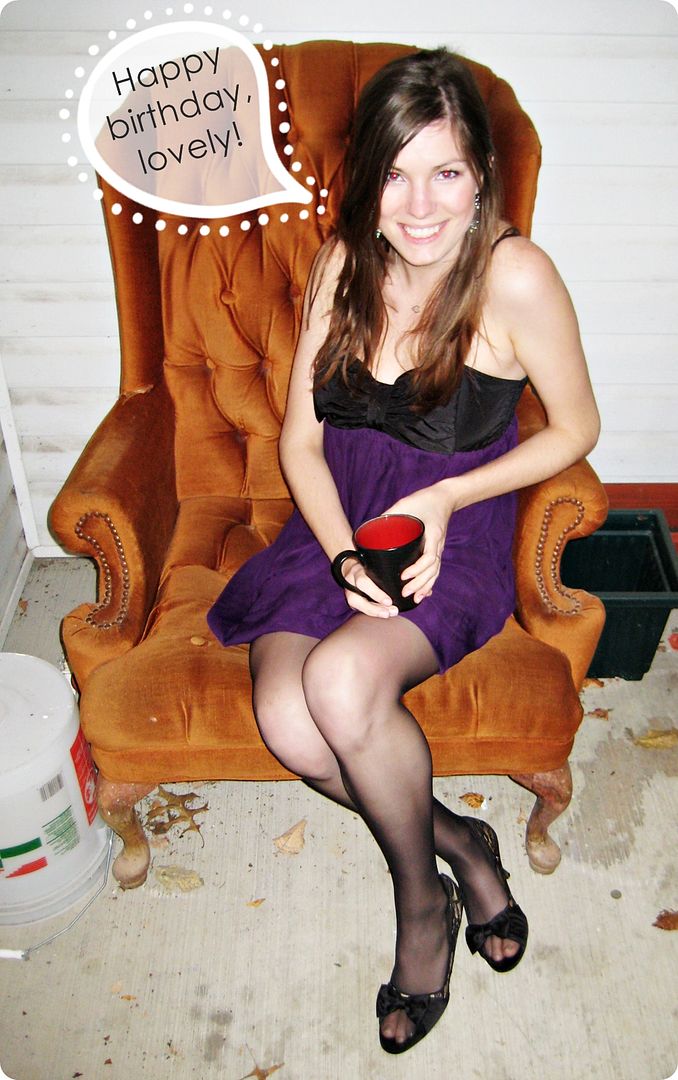 Guest: Lindsay from
Shrimp Salad Circus
Menu: I'll have a sandwich - brie and mango chutney on French bread, if it isn't too much trouble. I'd like petits fours with raspberry filling afterward, and I'll sip Earl Grey with sugar, honey, and just a touch of lemon!
Guest: Lei Ann from
Give Me Platforms
Menu: Definitely sandwich...a lovely little watercress sandwich with crusts cut off :) Mmmm, cake...red velvet with buttercream frosting. Earl grey with just a hint of cream.
[Ed Note: Loving her Sanrio tea party guests!]

Guest: Gemma from
RetroChick UK
Menu: Sandwiches (if you can arrange roast beef and horseradish that would be lovely). Cake - any type of cake is good for me, in fact I'll probably eat the tarts as well if no one else finishes them. Earl Grey tea with no milk.
Guest: Sher from
Beneath the Crystal Stars
Menu: Scones for sure, and yes to cupcakes! I'll love some earl gray tea to go with them. :)
Thank you for being the most creative, gorgeous virtual tea party guests in the history of virtual birthday tea parties. Floored by your amazing responses, I'm now thinking about organizing a virtual New Year's Eve fancy dress party. What do you think about that???