Dear Readers,
Today is my birthday! I am a year older and hopefully wiser today. To celebrate, I invited some of my beautiful blogger friends to come out in their fancy tea party frocks. This might be the most stylish tea party I have ever attended! So fun!
Optional questions:
Sandwich or scone?
Tart or cake?
What type of tea?
Guest:
Annie Spandex
Menu: Sandwich, tart and chamomile
Guest:
Brigadeiro
Menu: Scone with fresh cream and homemade jam. Tart or cake? ooh, depends on the tart or cake. I don't usually drink tea, but the best tea I recall drinking was the 'Alvear tea' in Hotel Alvear (Buenos Aires, Argentina - when I had my first high tea - it was delicious!)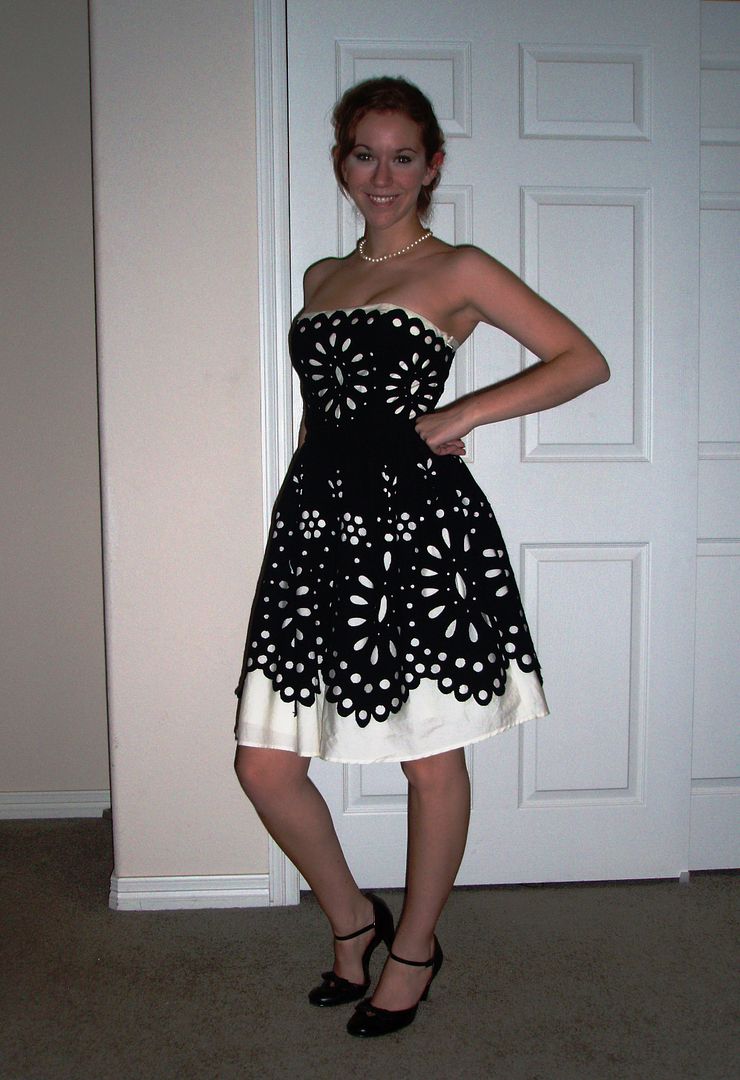 Guest:
Denim Debutante
Menu: I prefer sandwiches (especially watercress finger sandwiches... they remind me of my grandmother's tea parties!), tarts and green tea (preferably with a good quantity of Splenda or sugar cubes!)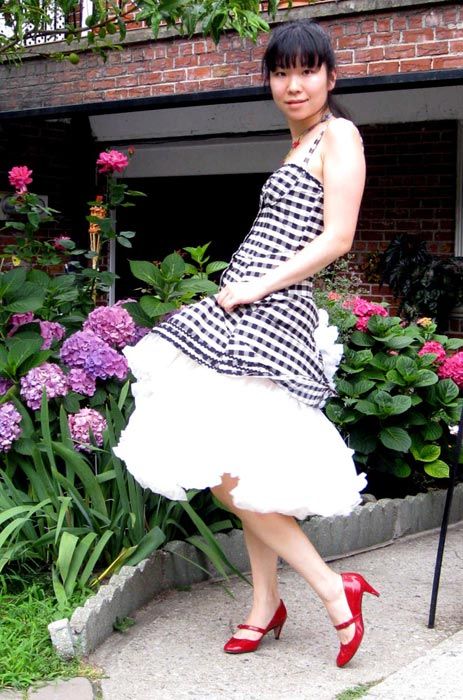 Guest: Erin of
Sugar Rock Catwalk
Menu: Scone with lots of clotted cream and blueberry preserves, fresh fruit tart with custard filling and shortbread crust and for tea? Jasmine Addict! Maybe for this tea party a hand sewn blooming jasmine in a clear tea cup :)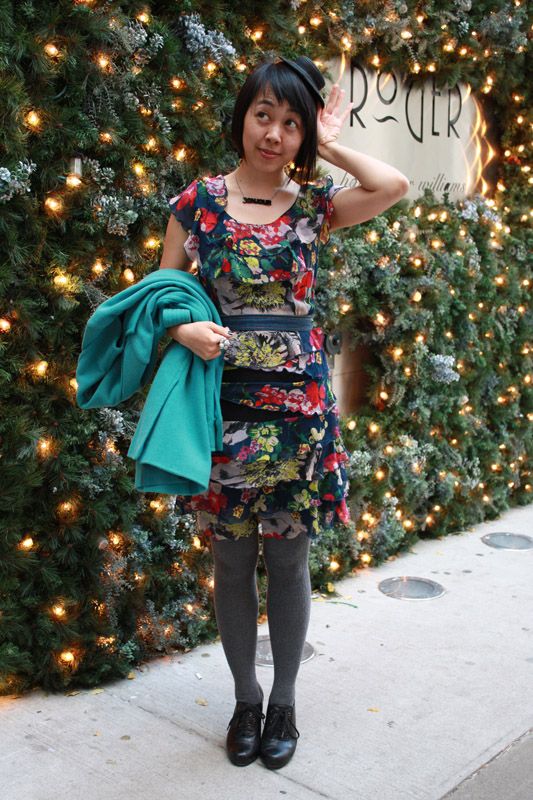 Guest: Lani of
Sugar Rock Catwalk
Menu: Scone! Cake! Green tea!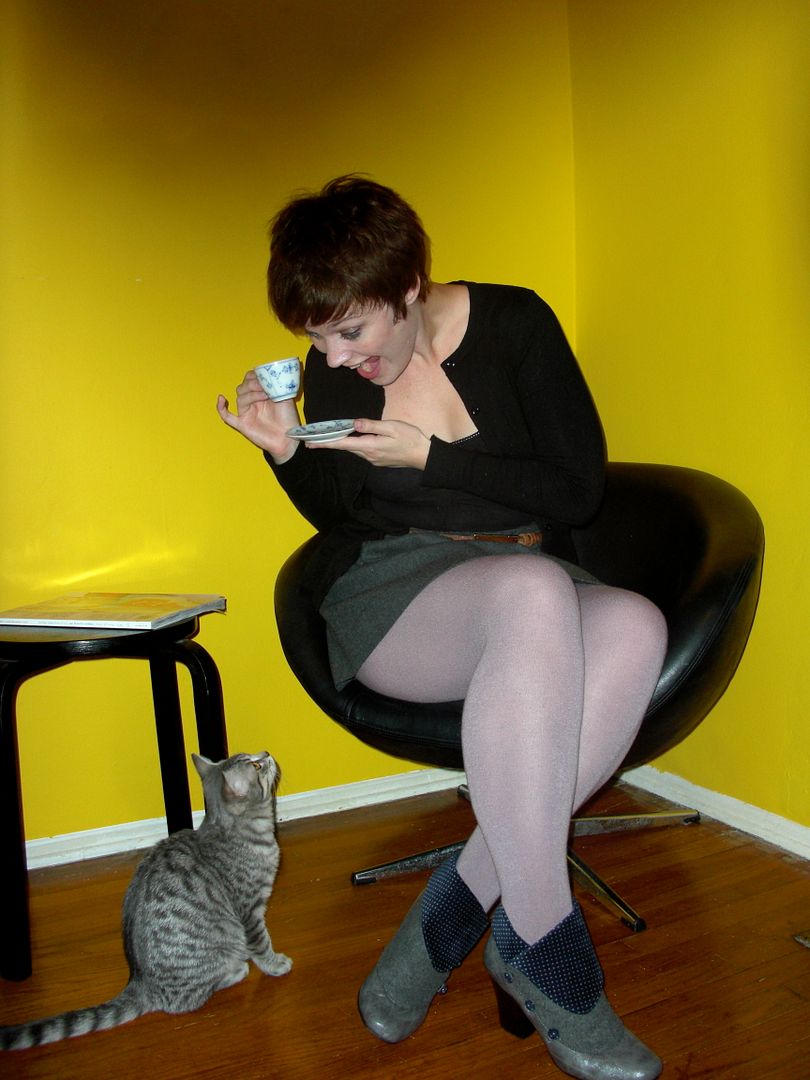 Guest: Jasmine of
Experiment in Poverty
Menu: Sandwich: cucumber, please. Tart AND cake, perhaps? For tea, earl grey with cream and sugar.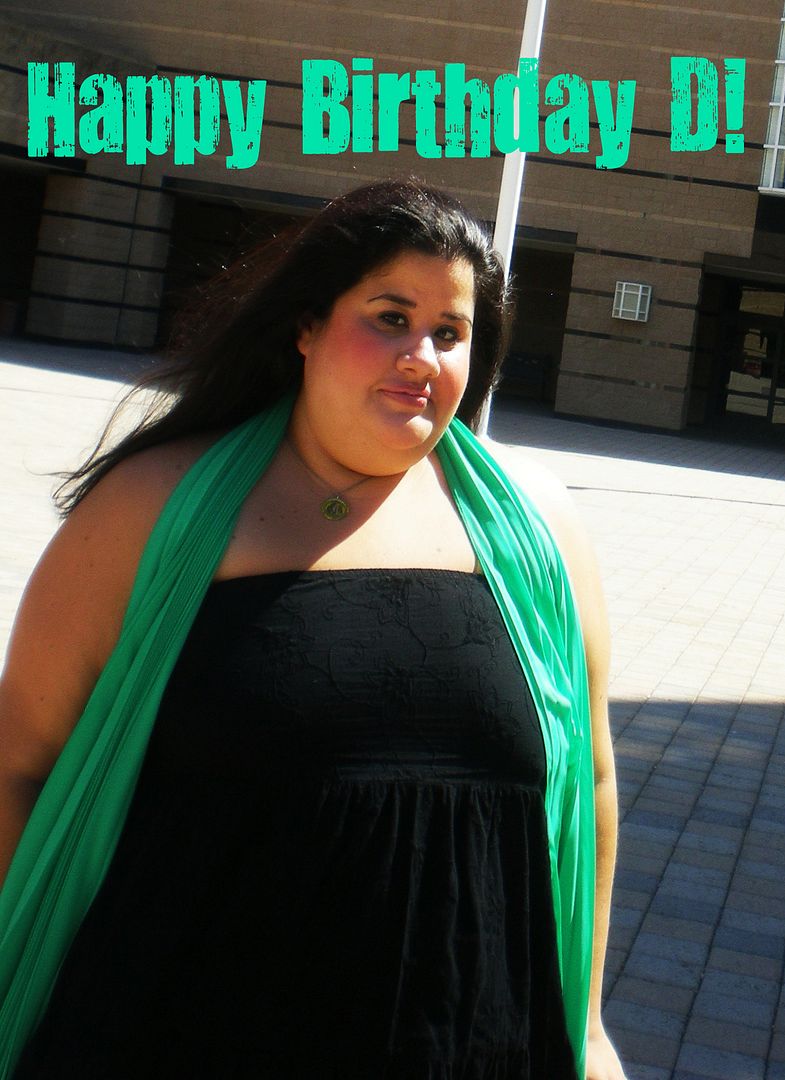 Guest:
Gabby She Wrote
Guest:
Intrinsically Florrie
Menu: Sandwich, cake with buttercream and icing, please and moderately weak and milky tea.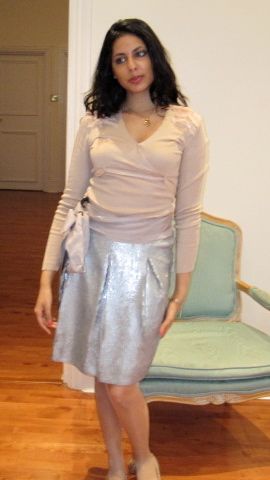 Guest: Leia of
Hi Fashion
Menu: Scone with extra cream, please, cake and earl gray with two sugars and plenty of milk.
Guest: Sherin of
Hi Fashion
Menu: Scone and tart.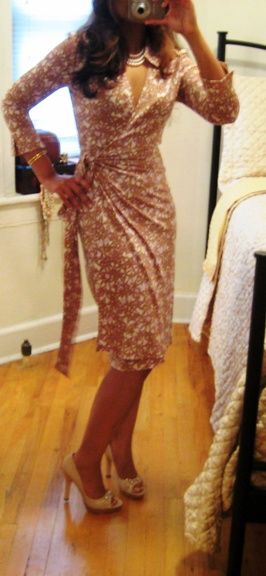 Guest:
Midtown Girl
Menu: Crumpet or scone, apple tart and lady grey tea (but of course!).
Guest: MizzJ of
Being High Maintenance Not Bitchy
Menu: Sandwich! Particularly little triangle egg sandiwch ones with the crusts cut off, cake of course - chocolate mousse cake and Chinese white tea (it's gentle and super healthy!).
Guest:
Pink Bow
Menu: Scone, cake and rose tea are my preferences-- I'm English, this is what we do best!!
Guest: Fi of
SOS! Save our Shoes
Menu: Scone topped with raspberry jam then cream, but if there was some roast vegetable sandwich variety I would pick that. Considering I'm a bit of a tart, some sort of dark chocolate tart with red berries and vanillllaaa ice-ice-cream baby. For tea, Barrys (an Irish tea brand) all the way or else anything YumChaaaa, London!
Guest: Eyeliah of
Style Symmetry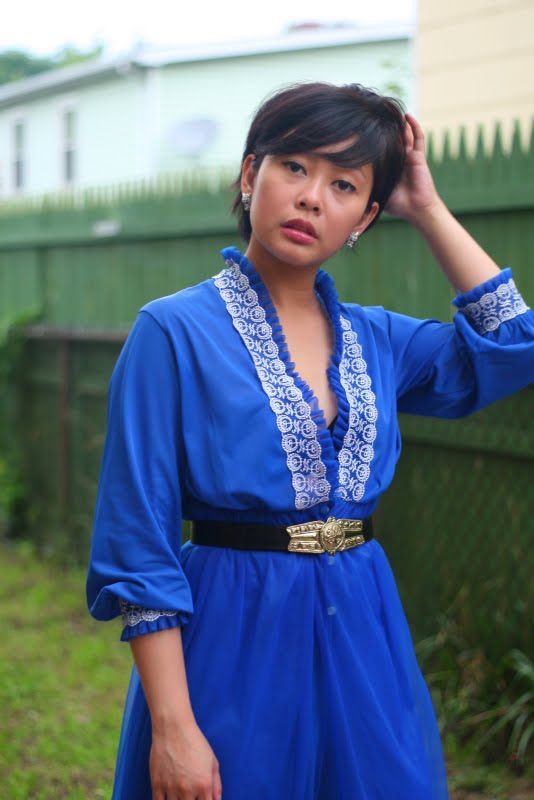 Guest: Iyam of
Style and Beyond
Menu: Scone, cake and apple cinnamon tea!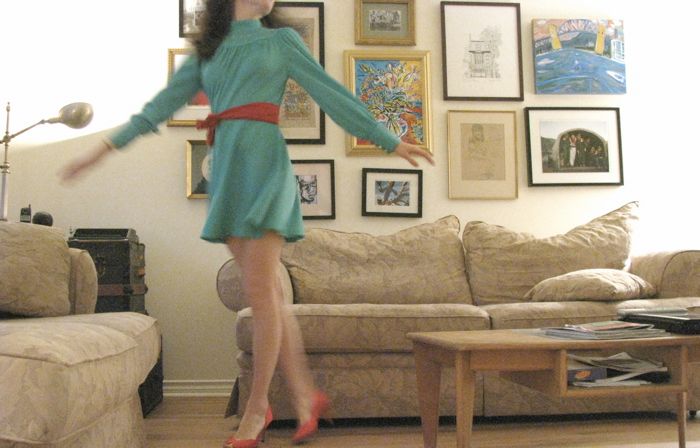 Guest: Kelsey of
The Anthology
Menu: Blueberry scone, please, tart (definitely tart- ideally, lemon) and licorice herbal tea.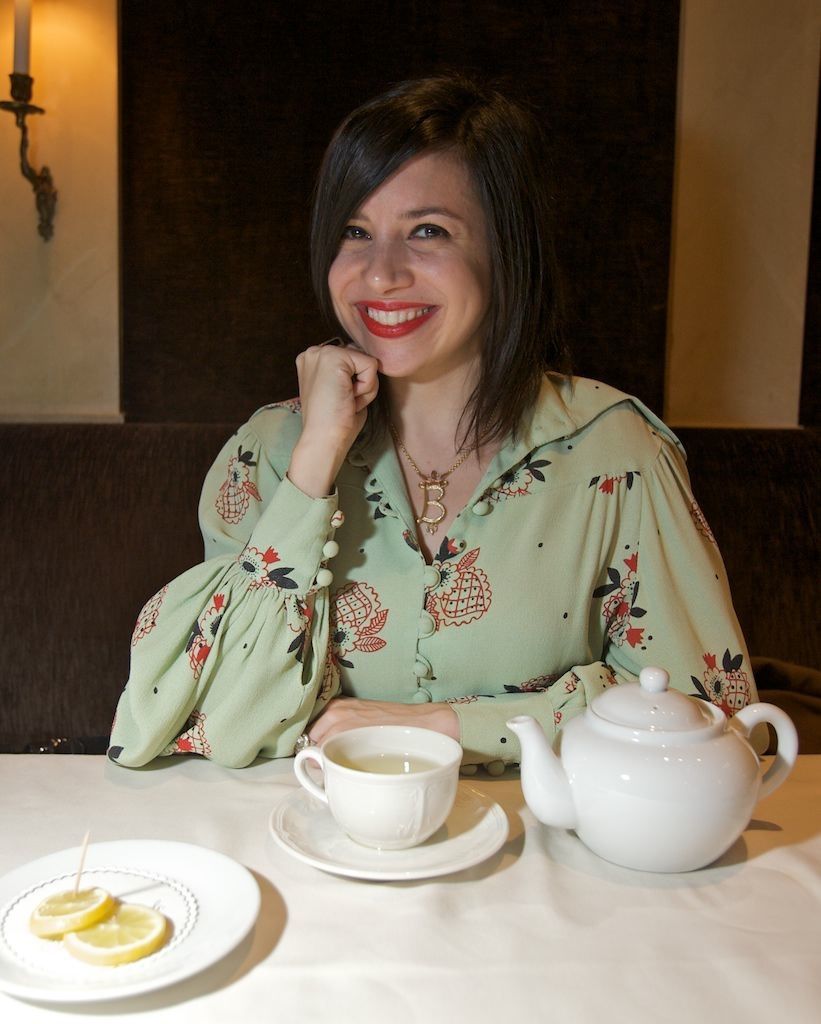 Guest: WendyB of
Wendy Brandes Jewelry Blog
Menu: Scone or sandwich? Not only will I eat both, but I'll eat your share of them too. Beware! Tart or cake? Treacle tarts when I'm with a Dormouse. Tea preference? This time I had green tea to match my dress.
[Ed Note: Wendy is wearing a lovely Ossie Clark dress with dramatic sleeves- I wanted to post more photos of her dress and the sleeves, but I picked this one because I loved the tea set!]

Guest: Hanako of
Bailey and Meister
Menu: Sandwich, cake and earl grey with milk and sugar.
Want to join the party? Send me a photo of yourself in your tea party best and answers to optional menu questions! I'd be happy to post them in my roundup Part 2 this weekend, along with my own fancy birthday tea picture.
RSVP to my tea party by Saturday November 21st with a picture and menu choices to dreamsequins(at)gmail.com.
Thanks for making my virtual birthday tea! xx D