New York-based womenswear designer
Alexander Koutny
explores sculptural shapes and volume in his collections, often in a dark palette. For S/S '10, his third collection, entitled "Kaskade," which, according to his website, was inspired by "arches and water finally ending their intolerance of one another," Koutny continues to play with layers and volume, but with a softer, organic touch via hints of metallic and swirled blue textiles. These are wearable pieces which nonetheless retain an intellectual spirit. I'll definitely be keeping my eye on this talented Central Saint Martins-educated designer. Here are some of my favorite pieces from S/S '10.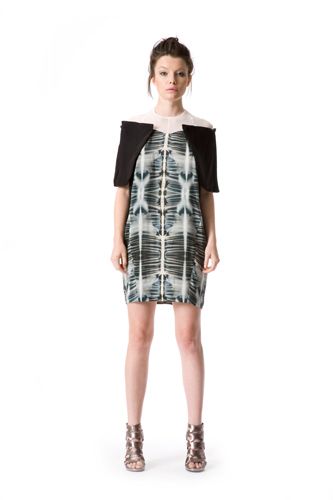 For more information on the label, check out:
http://www.alexanderkoutny.com/
.