Last Wednesday, some lovely bloggers and I had an opportunity to visit the apartment/studio of
Boyy Bag
designer,
Jesse Dorsey
, and I was floored when I saw the bags in person! Check out the chewy leather on these bad Boyys (sorry-- couldn't resist the pun)...
The
Slash
style in a dark chocolate brown and a deep perfect red. Of course, I was immediately drawn to their trendiest, nearly sold out style, which can be worn as a clutch, shoulder bag and styled with the python flap showing or folded the other way and hidden. You can also wear it flat messenger bag style.
From left to right:
Frank
,
Quincy
and
Loui
. The Frank has a structured, elegant shape, but the leather is soft and slouchy. The perfect balance. I was sold on the Quincy style, which can be carried by its dark metallic chains or tied with an optional leather strap to create a hobo, to be carried on the shoulders. The Loui has a gentle classic satchel shape and discrete chain ornaments, which reminded me of a downtown take on the Hermes Birkin or Mulberry Bayswater.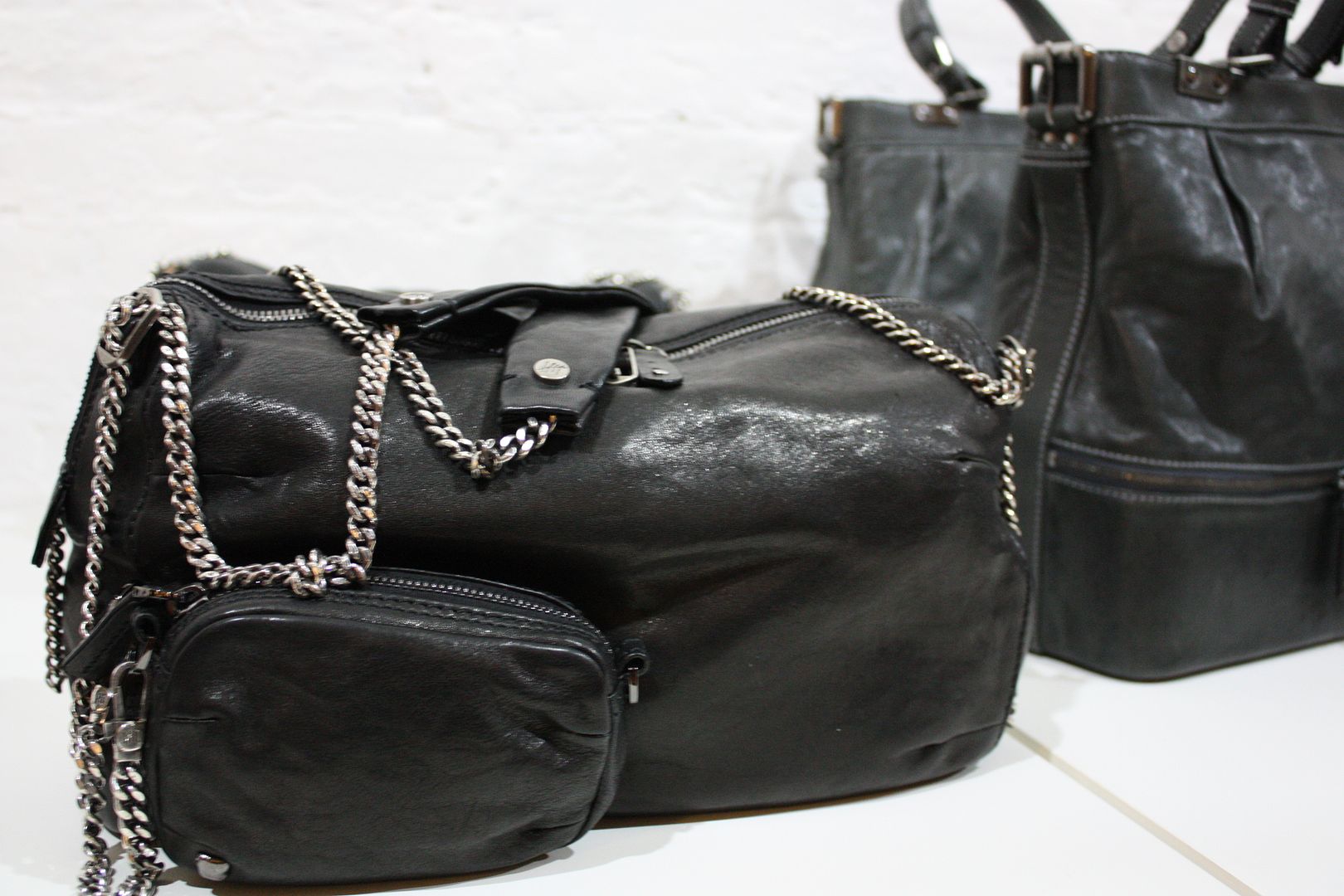 The buttery
Clyde
tote with adjustable chain straps and a detachable pochette that snaps on and off in the front.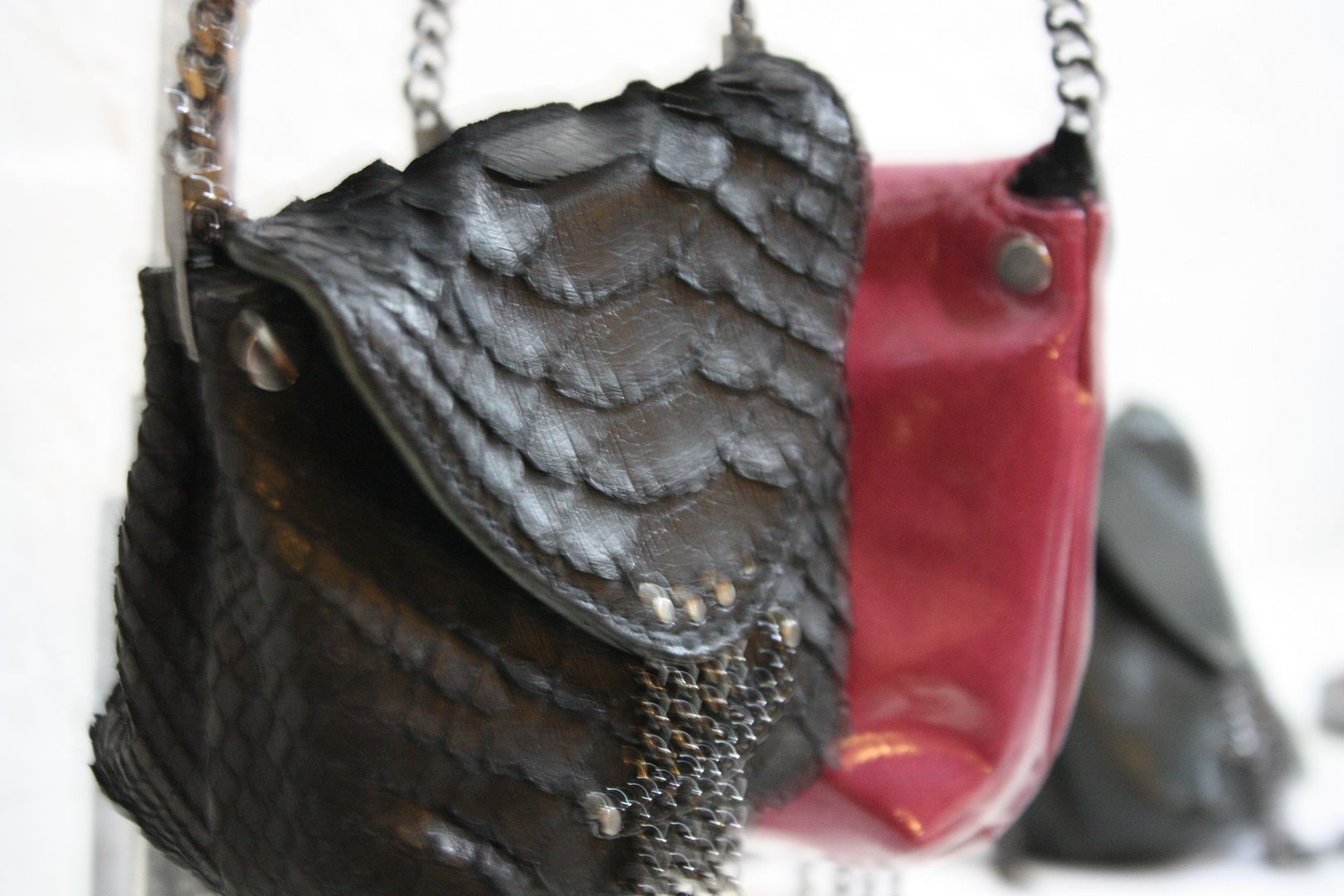 Lucien
in limited edition python with chain straps. Too adorable in person.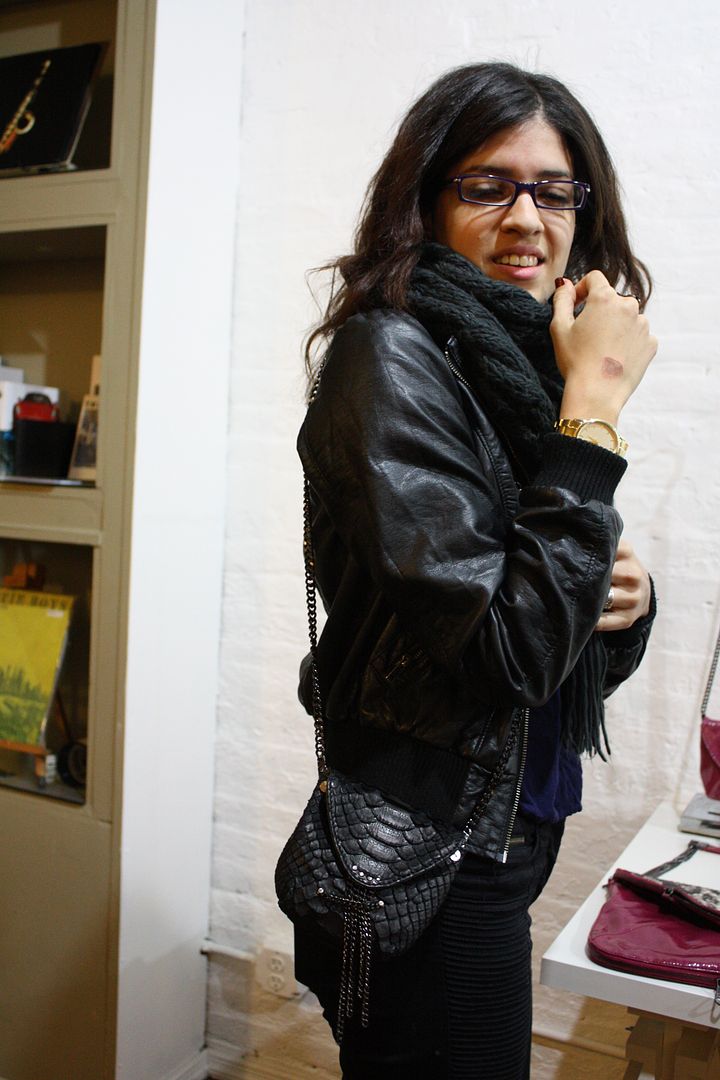 Here's Emma from
All In Your Innerspace
modeling the python Lucien, which she immediately grabbed. It looks like such a fun bag for parties. Just enough to fit a small phone, lipstick, a credit card and spare change. Do check out her blog because she got some great shots of bags from the event.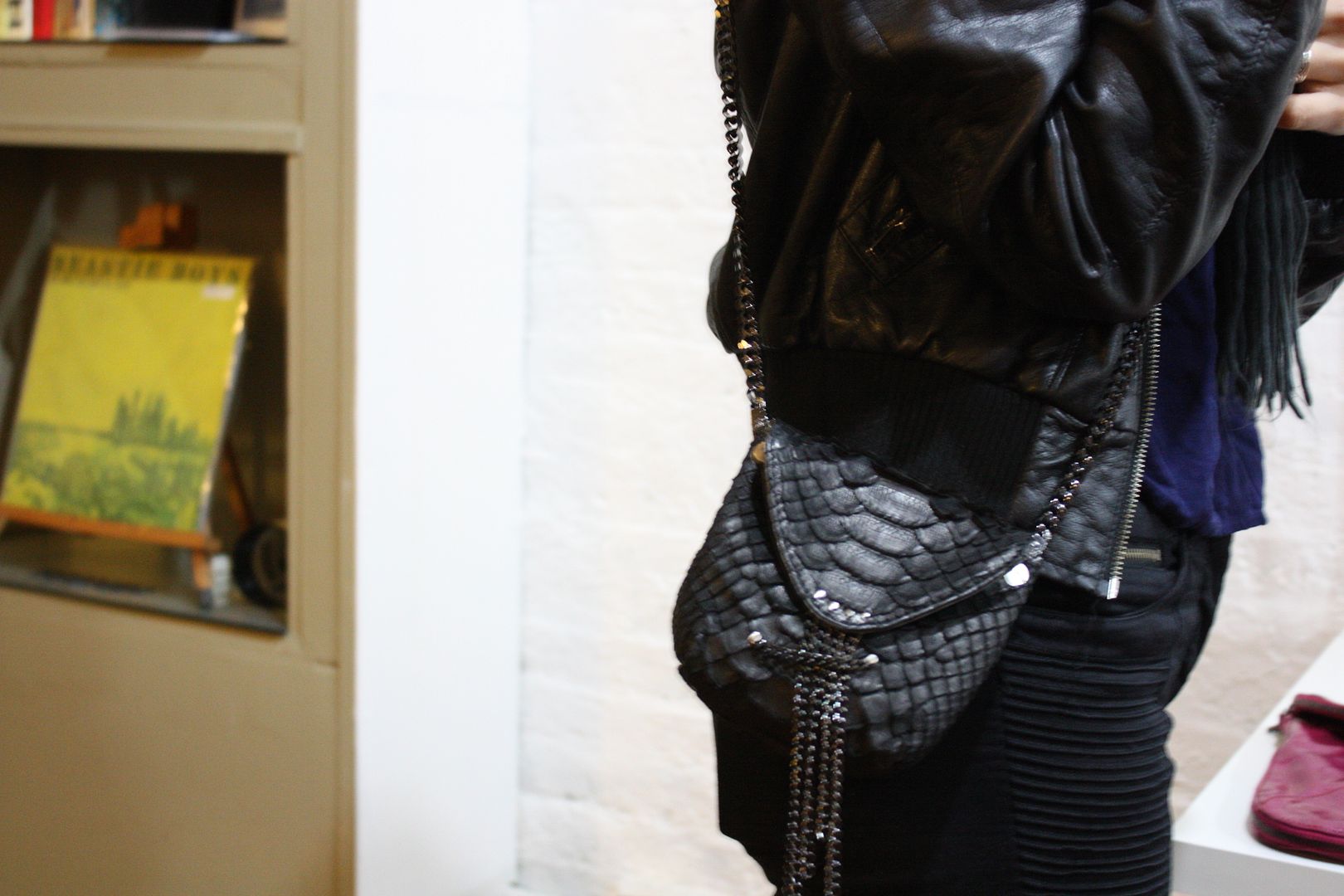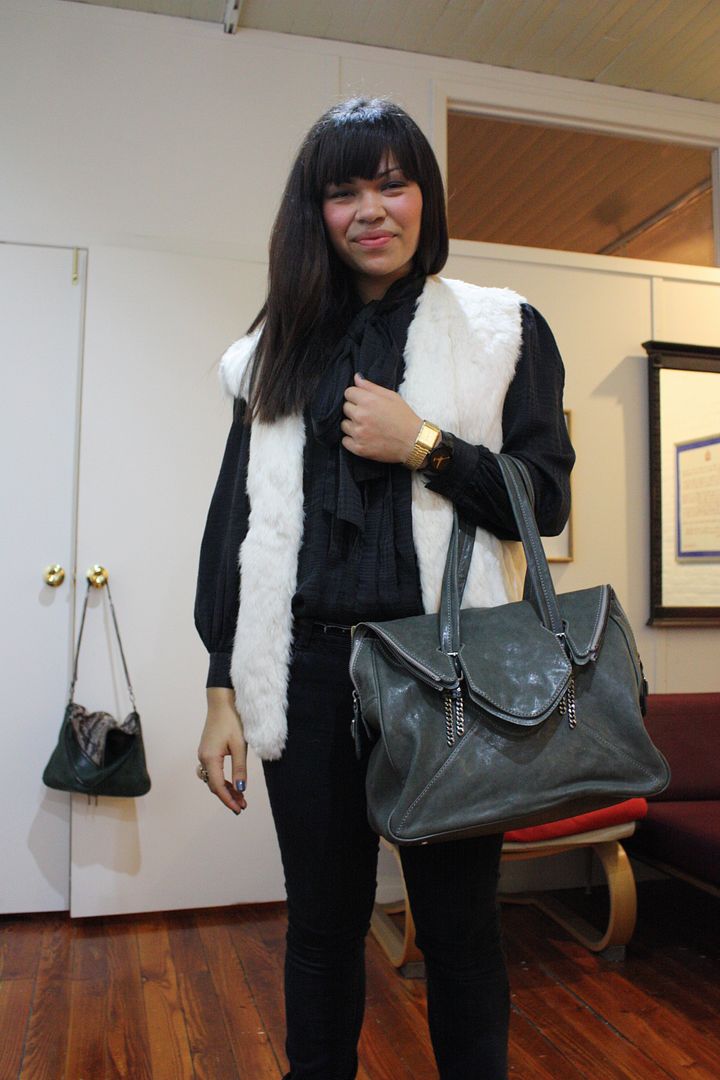 Here's Lala from
LalaNYC
with the Loui. People were dying over this bag.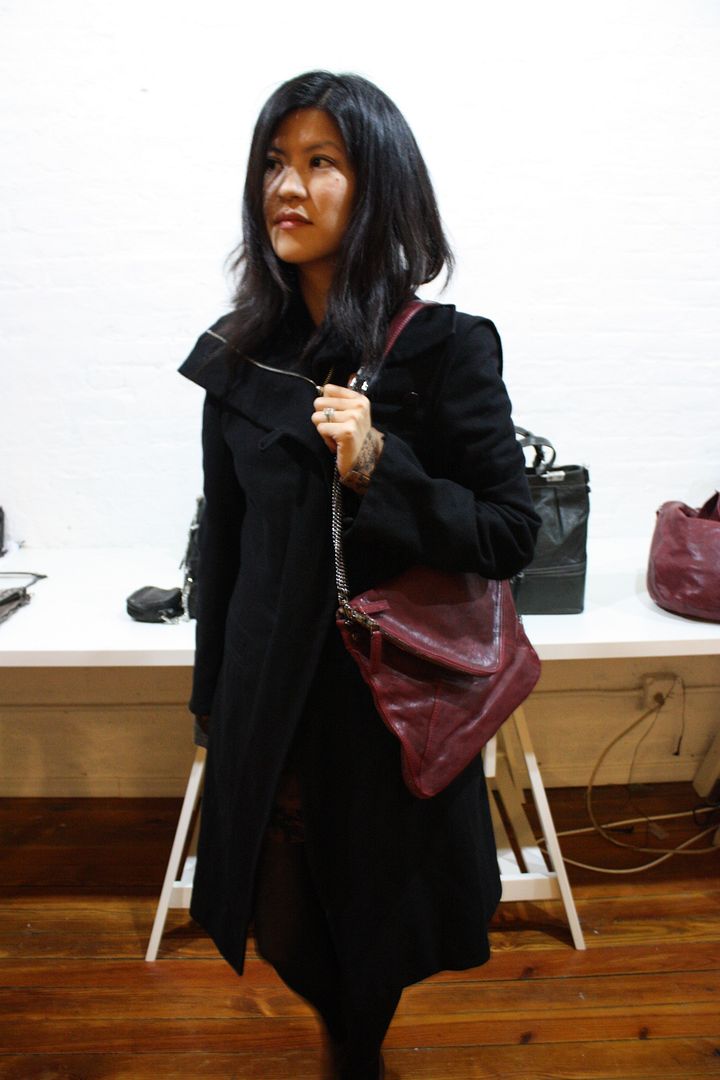 Me + my pal, Slash, with the python flap tucked under.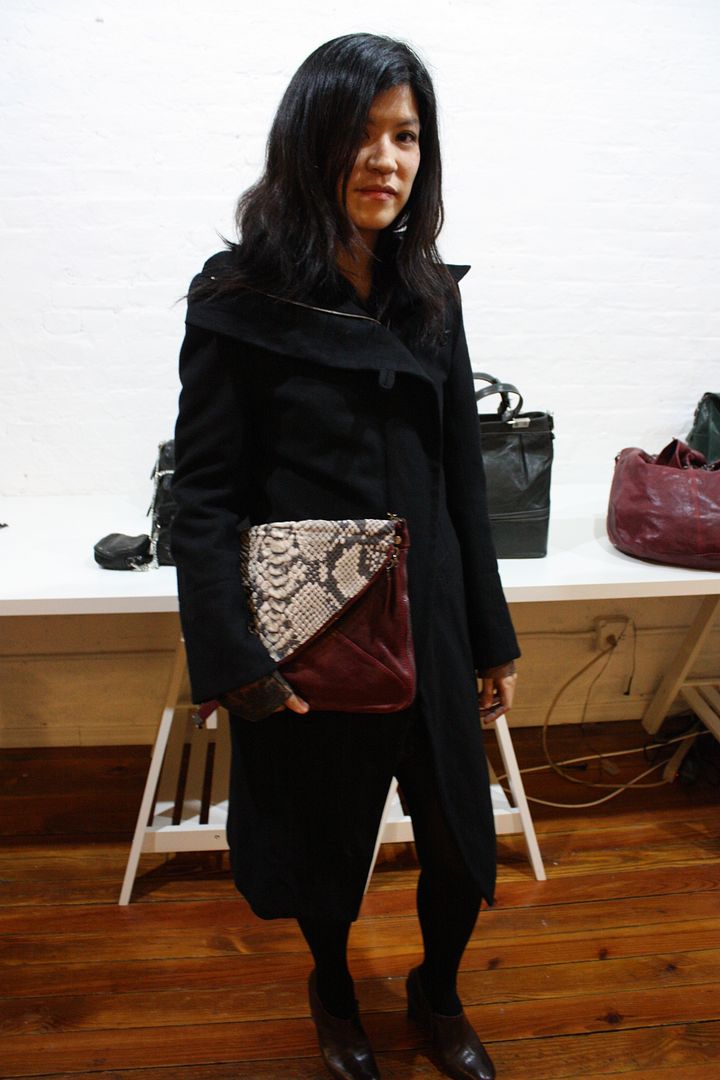 Me + Slash carried clutch-style, with the python flap out, ready for a night on the town!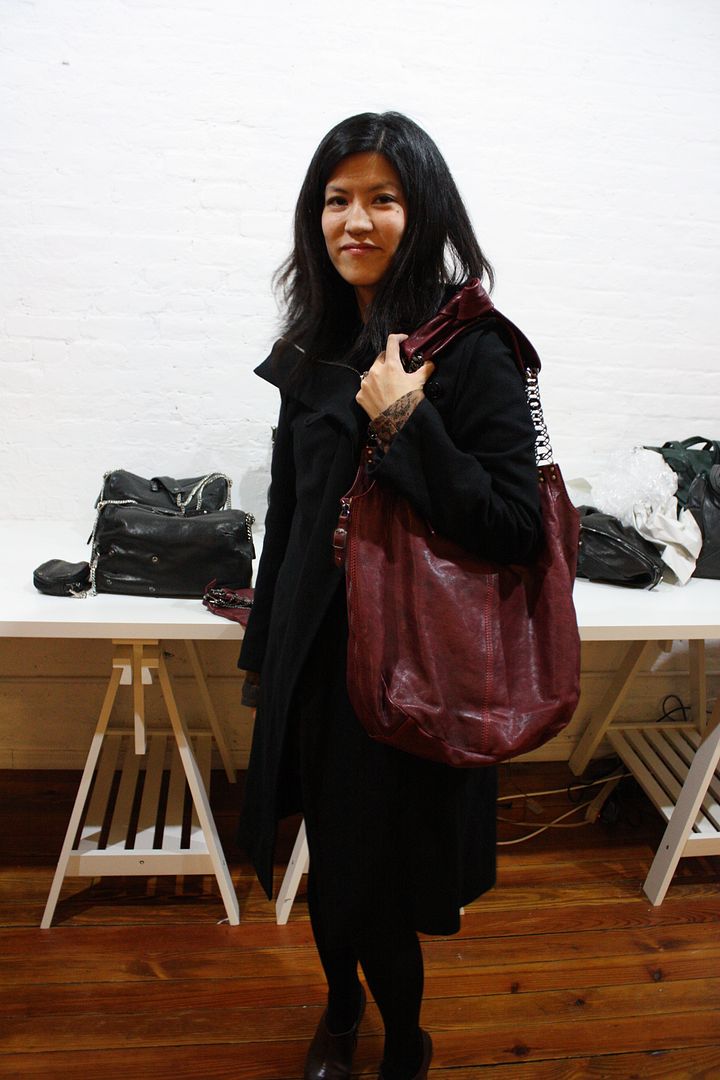 Carrying Quincy hobo-style.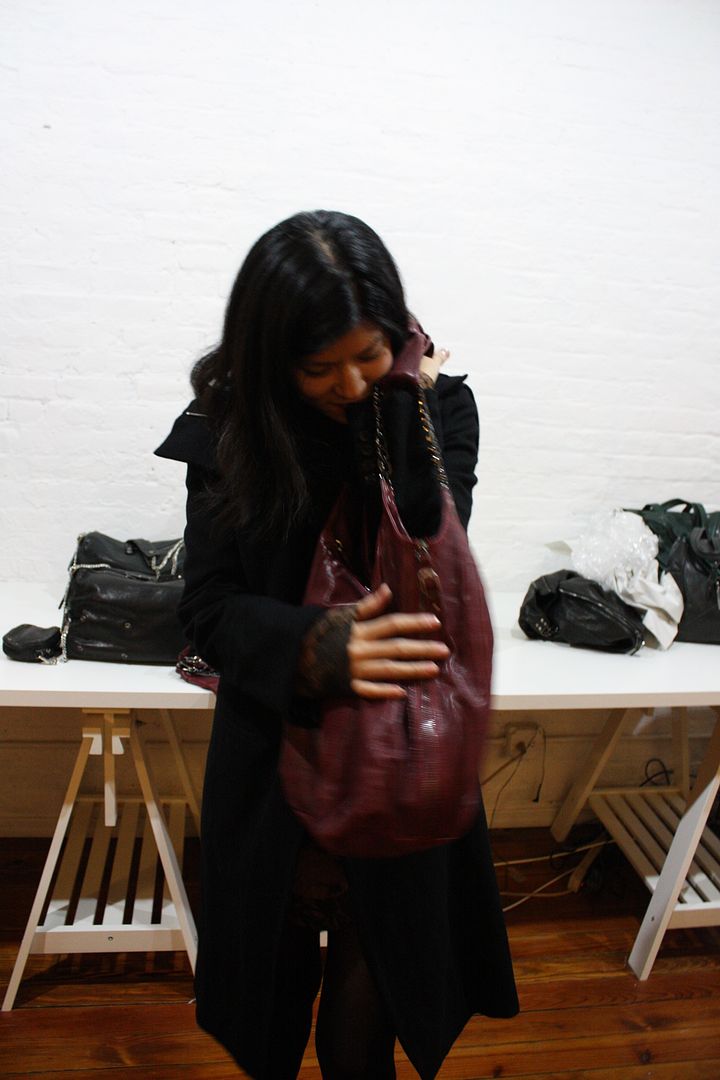 The leather is just that squishy.
Aneta of
BobbinTalk
and friends.
Jesse of Boyy and
Chrissy Rhee
.
I fell in love with these bags online and was even more impressed when I saw them in person. You really can't ask for better quality for the price: squishy Italian leather that develops character and that signature slouch with age and custom-made hardware.
I'm still torn between the Slash and the Quincy. Which one's your favorite?
Overall, it was a nice, intimate event, and I'm glad some of my favorite bloggers got a peek at the bags in person. Thanks for hosting us, Jesse!
Special Discount Reminder: Boyy has generously offered to extend the trunkshow discount of 15% off online purchases and orders on their website for readers through Wednesday November 25th if you use the coupon code "dreamsequins.com." The discount will be a credit back to your card after purchase. Happy shopping!