Bangkok is a spiritual place, a decadent place; an ancient town, a super modern city: it is a blend of all these things and much much more.
The Mr. and I landed safely after a long flight from New York.
On our first full day in the city, we decided to tackle three of Bangkok's most significant tourist attractions: The Royal Palace, Wat Pho (an anicent Buddhist temple) and Jim Thompson House museum (a shrine to traditional Thai architecture built by an American who built a sprawling compound of houses and stimulated global interest in Thai silk).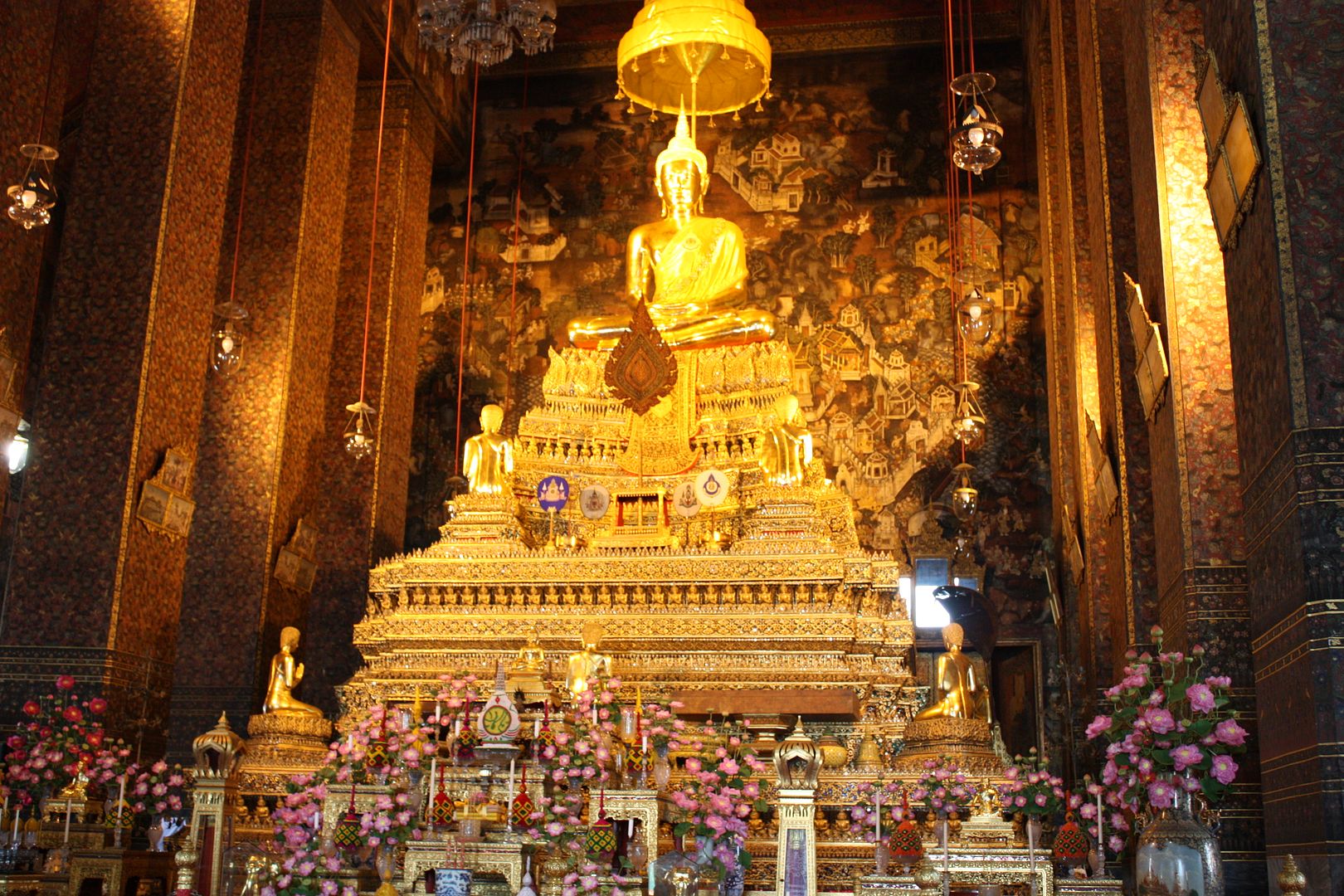 Buddha shrine at Wat Pho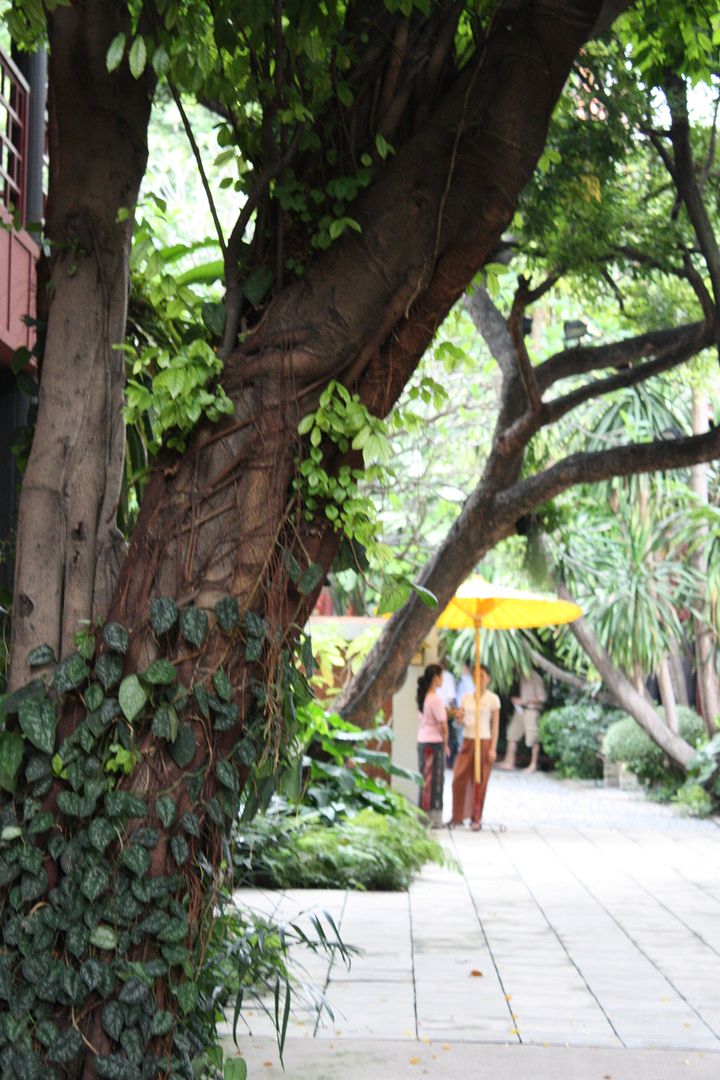 The lush gardens at Jim Thompson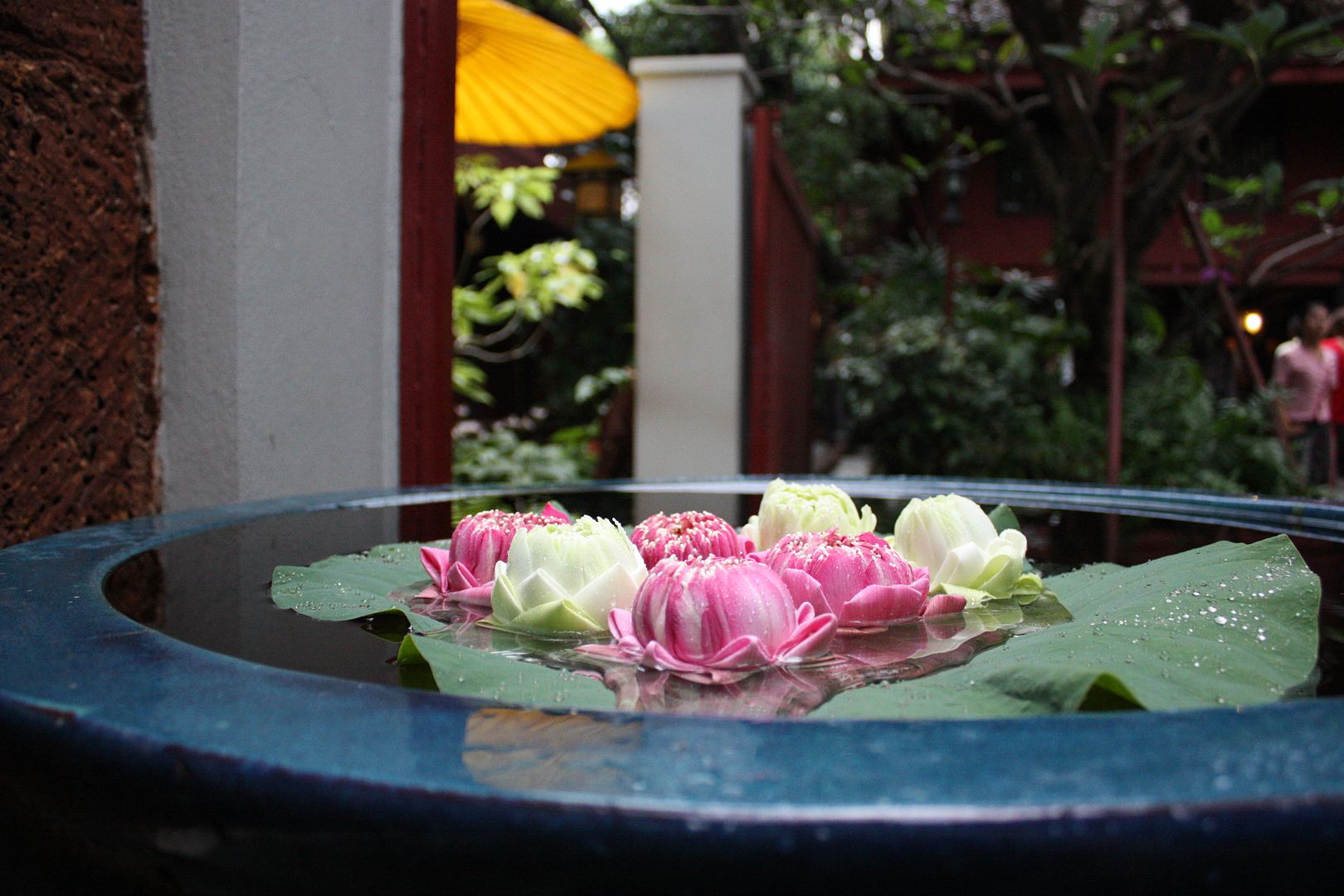 Swoon: lotus blossoms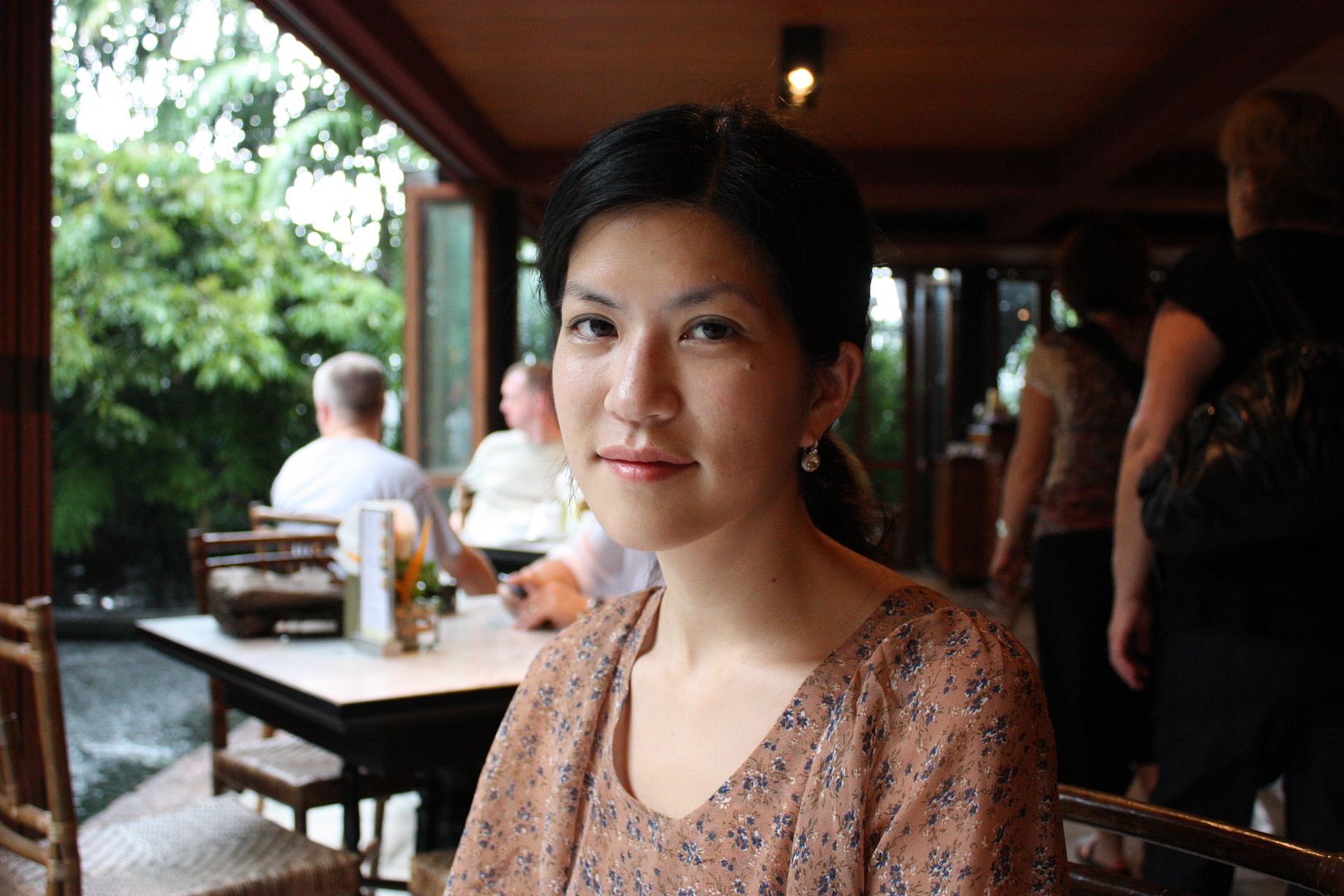 Our first proper lunch at Jim Thompson cafe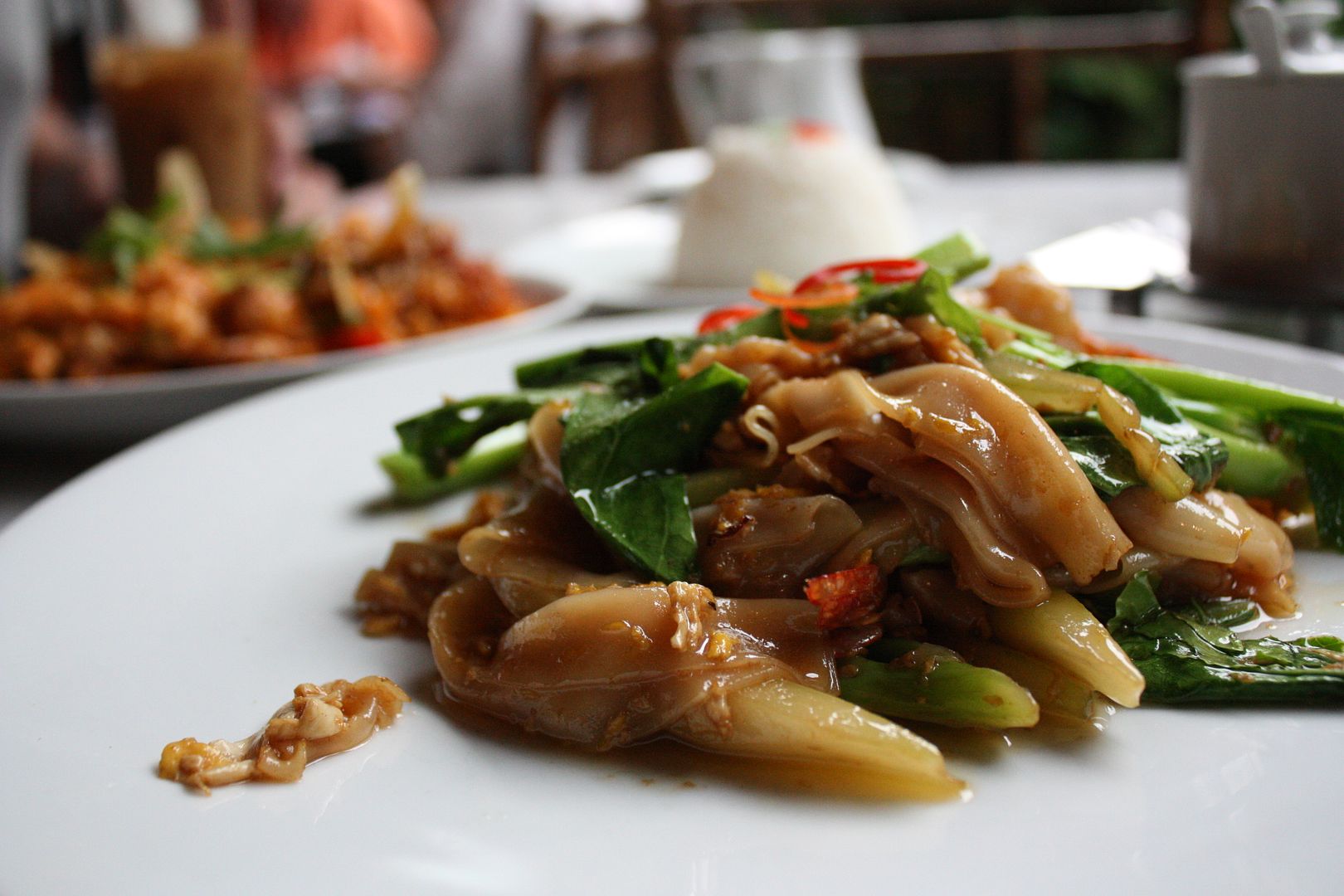 A so fresh it melts in your mouth noodle dish
On our second full day in the city, we decided to tackle shopping areas, which mostly revolve around giant, air-conditioned malls (the AC part is key, as the weather killed me on our first full day around open air tourist sites).
One of Bangkok's newest shopping centers, Siam Paragon, teemed with large crowds, clusters of global luxury boutiques such as Hermes, Chanel and Armani. Nothing we hadn't seen before. The Mr. and I were more fascinated by the Paragon Department Store, which carried local labels and had fun trying on the "Thai meets Italian" style of Greyhound, a popular national brand.
Our most delightful finds were in the Siam Square area, where you could find asymmetric jersey basics reminiscent of Comme des Garcons or shoes hinting of Marc Jacobs at small Mom-and-Pop boutiques or in most cases, stalls, where the shopkeepers were most likely related to the designers.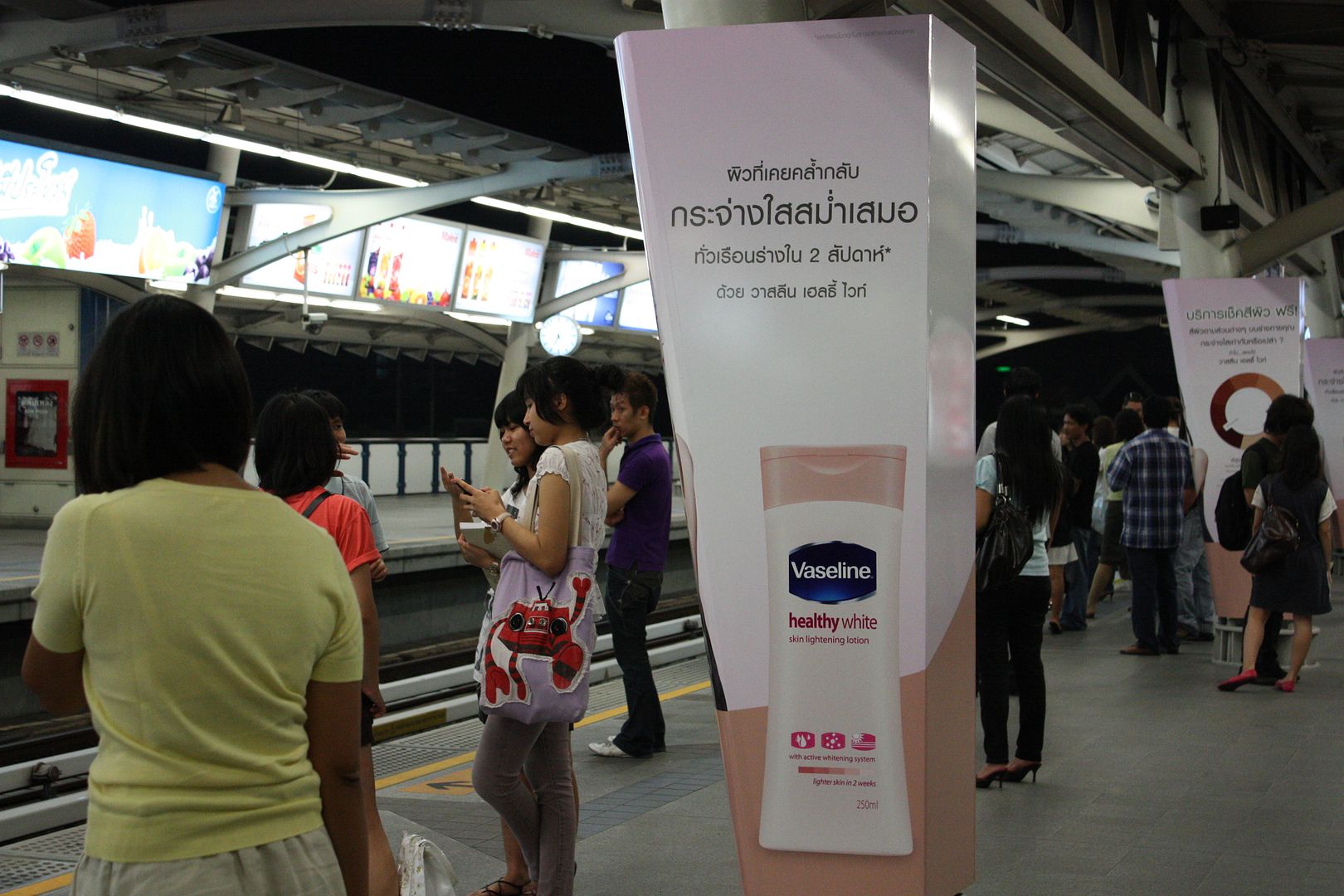 The Sky Train, one of two subway systems in the city.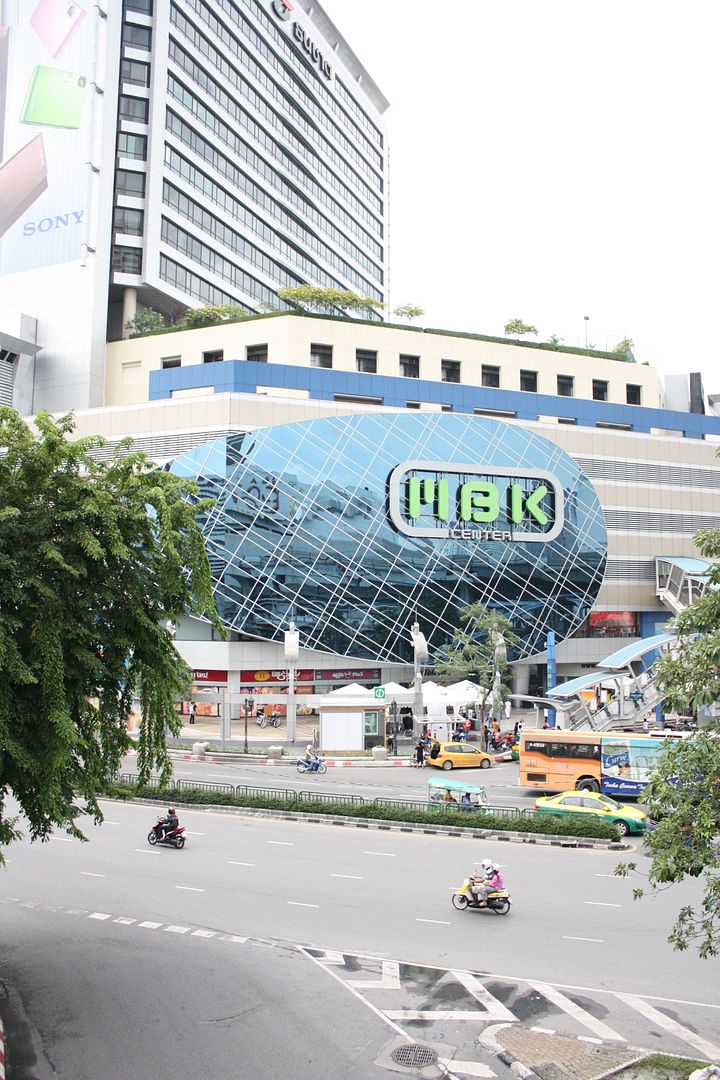 MBK, one of many large malls around the city.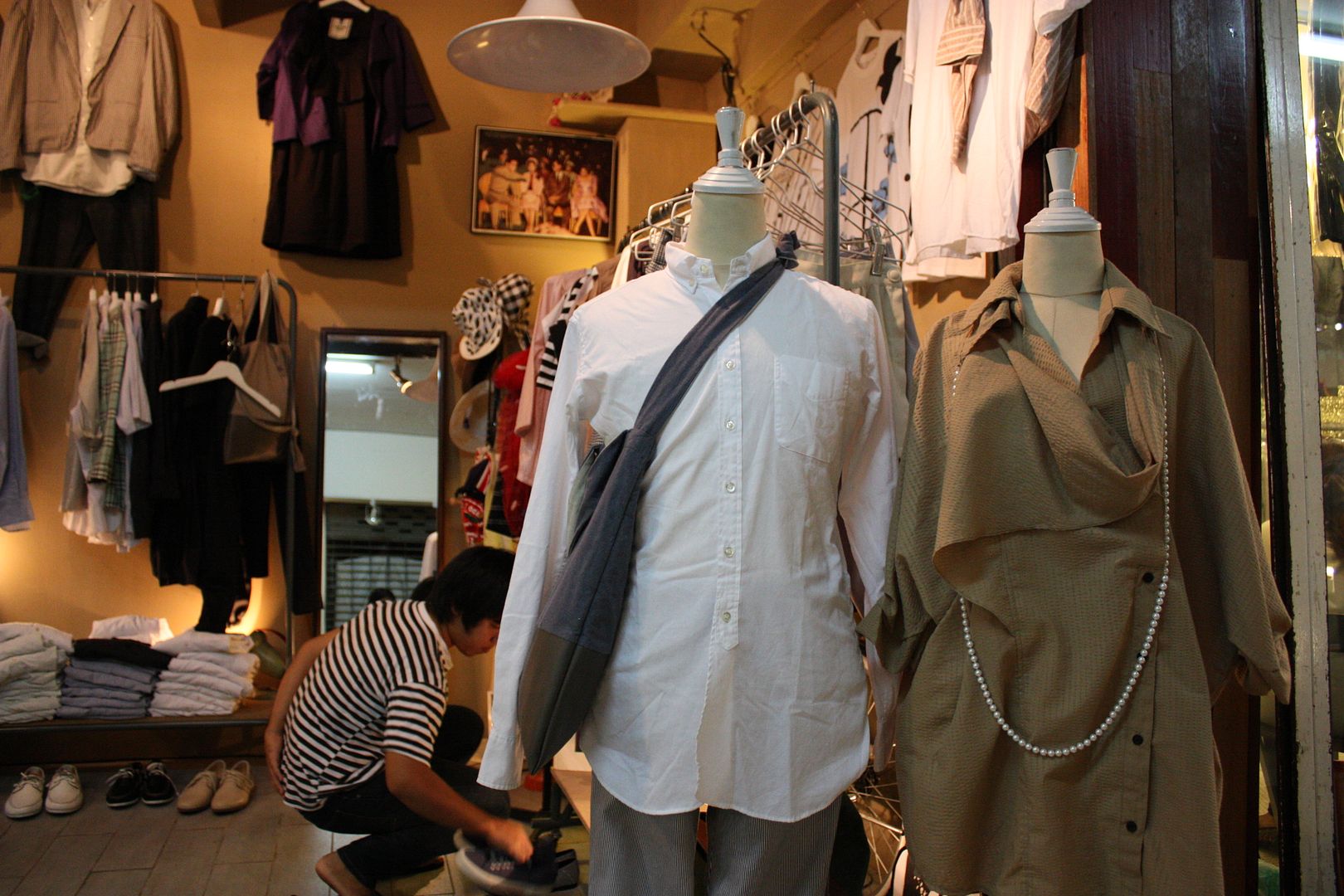 A Laboratory, one stall around the Siam Square area, where the Mr. and I had fun trying on Yohji-esque shirts and jackets.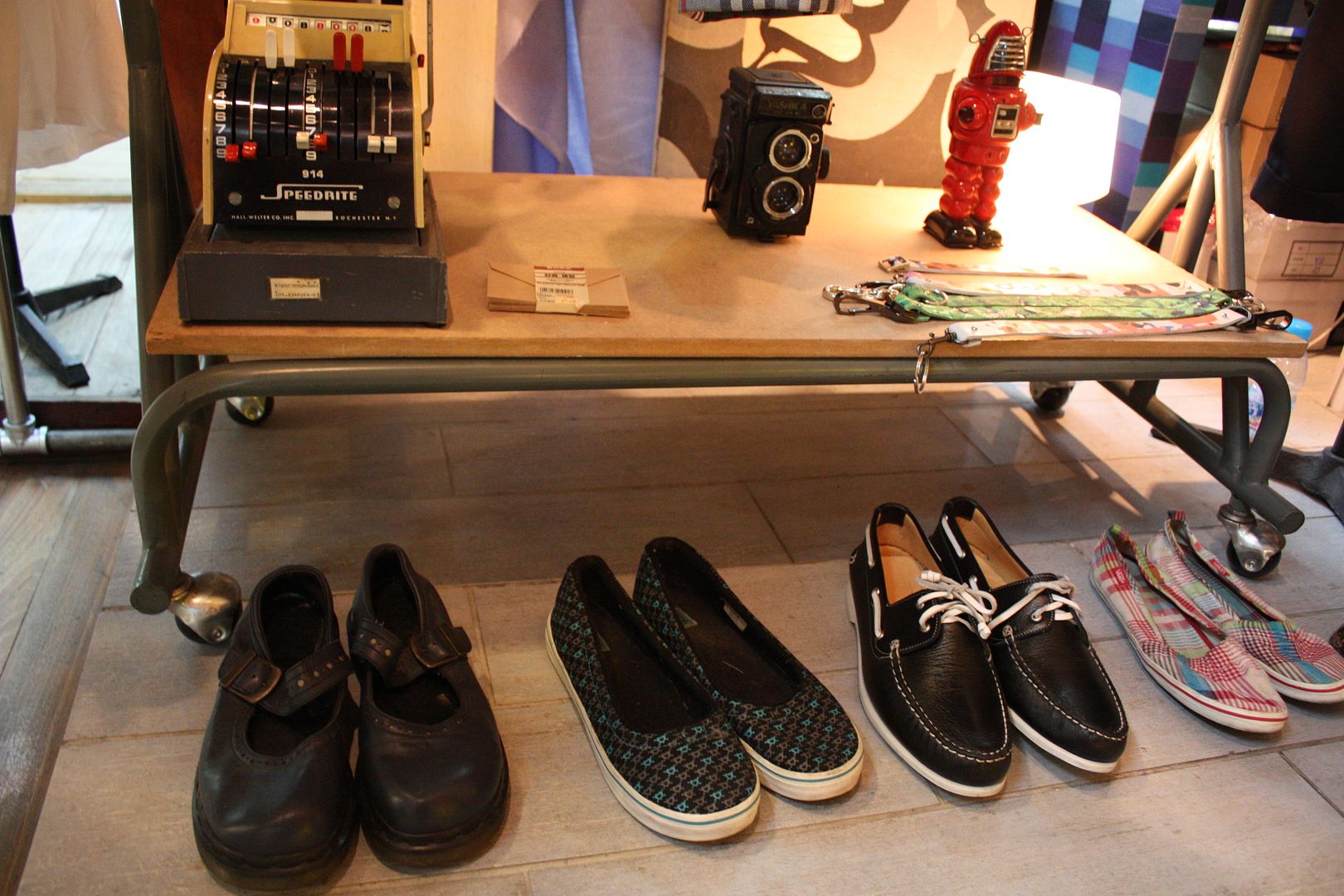 A Laboratory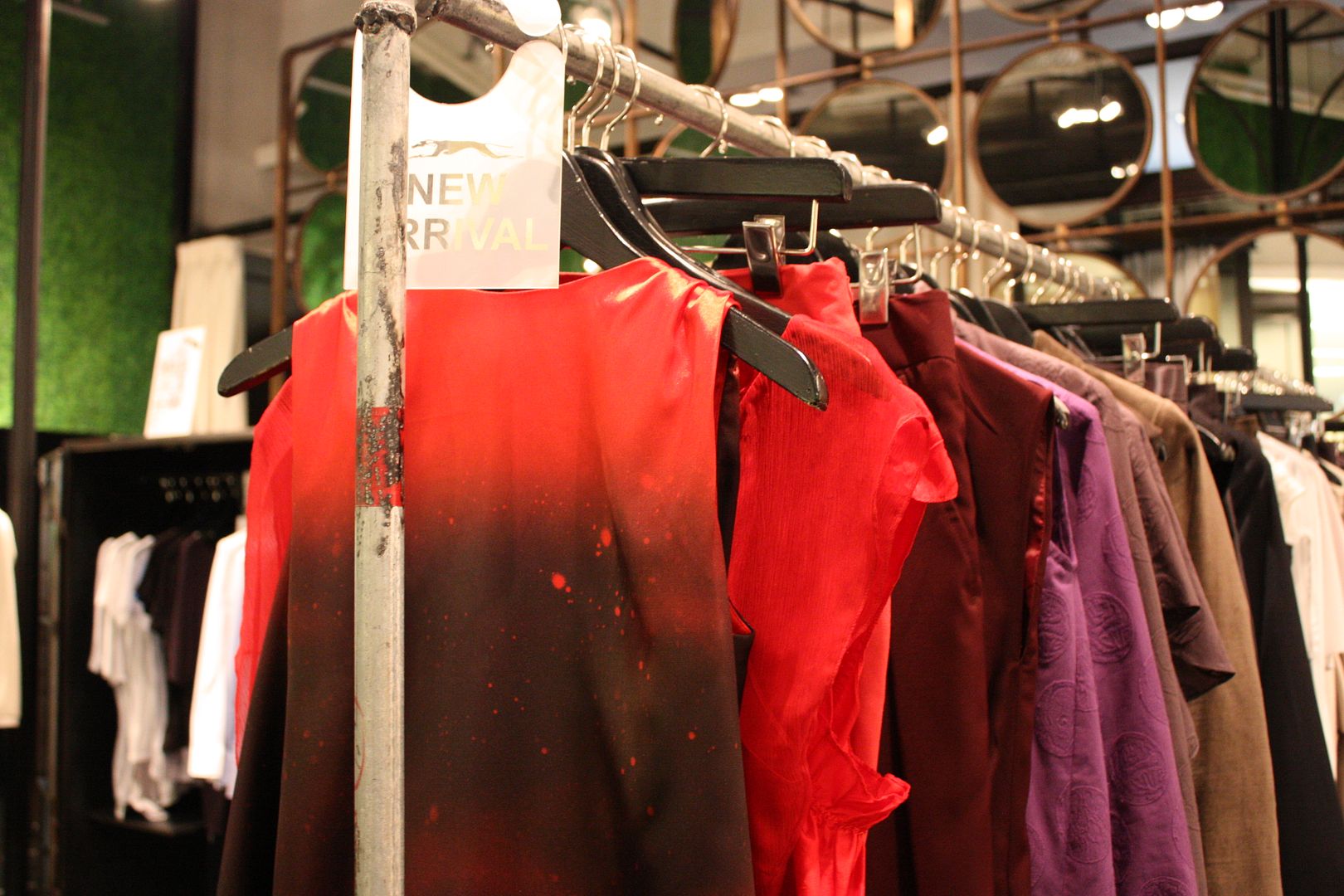 Some of the delicious finds at Greyhound.
We loved our hotel, the Le Meridien Bangkok, where we were upgraded to a spacious king suite, complete with a deep soaking tub and views of the city. The hotel is across the street from the infamous Patpong Market, which hawks mostly counterfeit merchandise (think NY Chinatown) and is lined with "go-go bars," which reminded me a bit of Amsterdam's red light district. We would highly recommend this hotel for its slightly off-the-beaten path location, proximity to public transport, and impeccable service. Not to mention its cool modern meets Thai decor.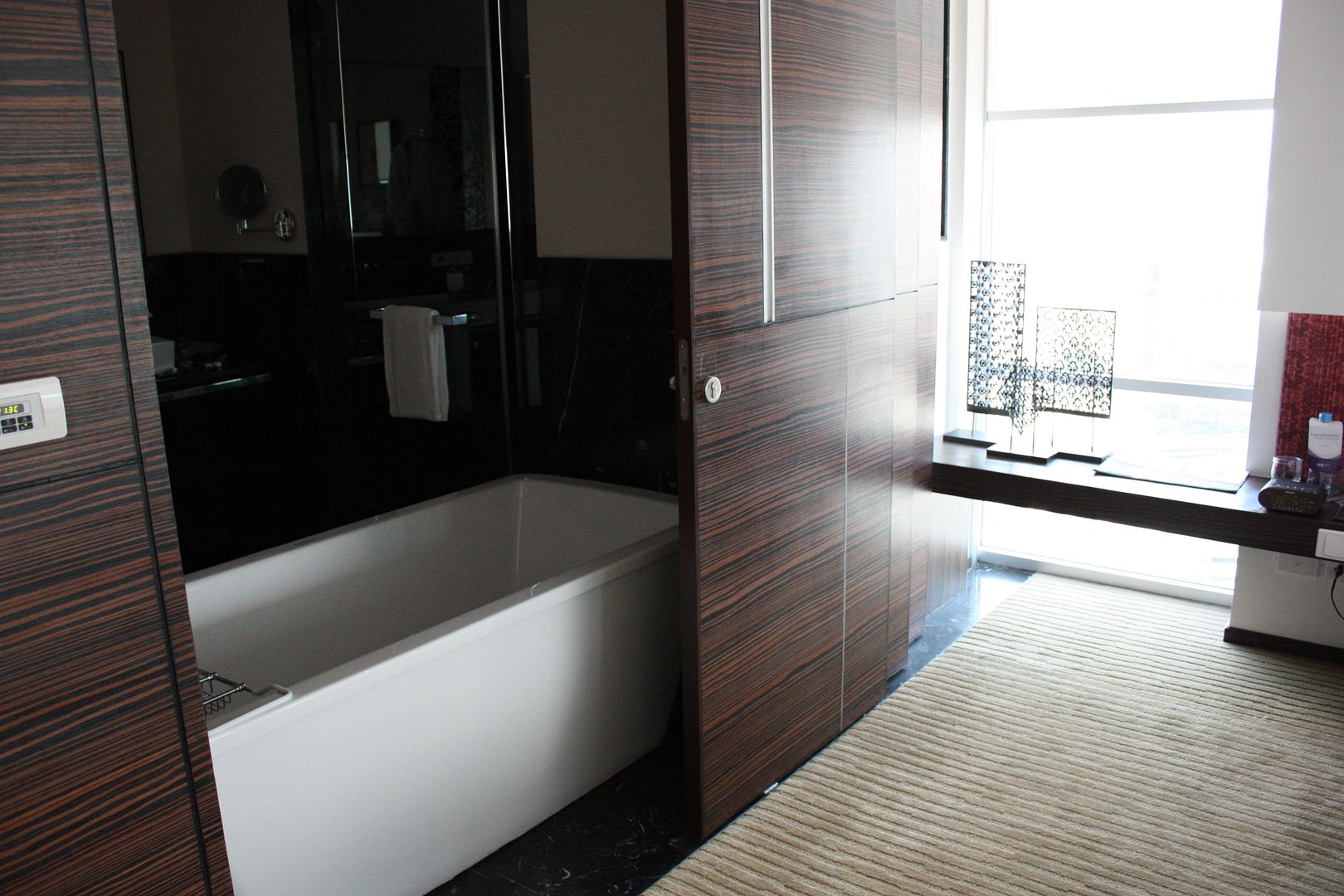 A view of the bathroom! Farewell, bath tub. I will miss you.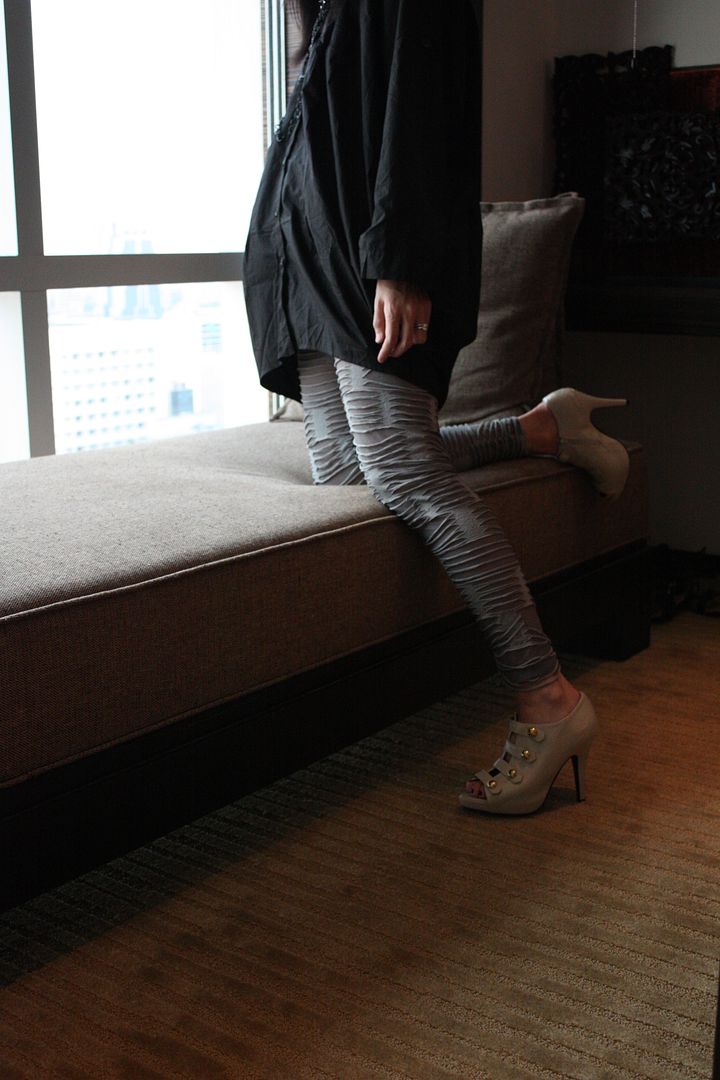 Wearing: a black balloon dress from A Laboratory, grey, shredded leggings
from Tree, a local label, and off-white peep toe booties, another cheap, chic buy.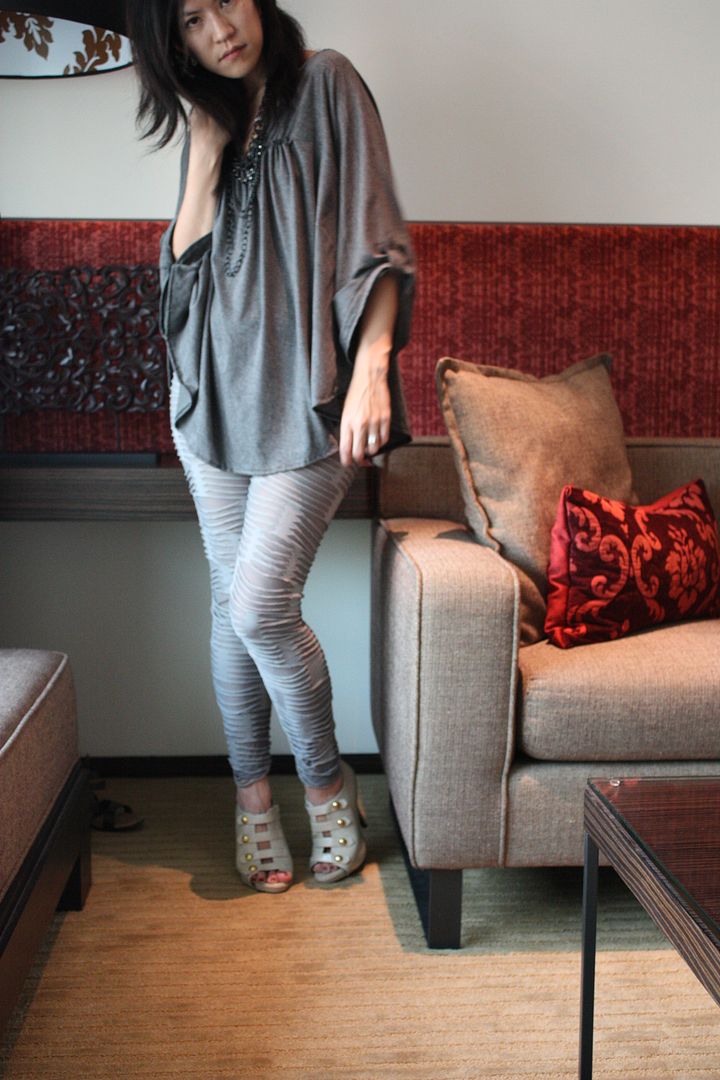 Wearing: a grey circular draped jersey top from a local designer around Siam Square and my new beloved shredded leggings. I'm kicking myself for not buying more pairs. Ugh!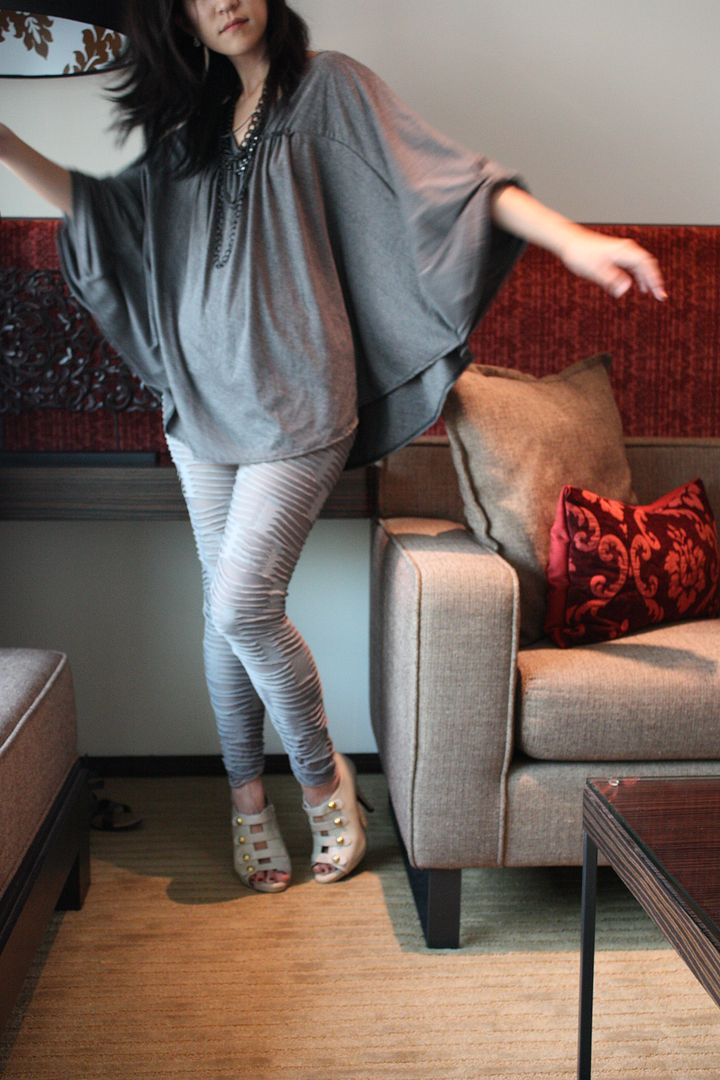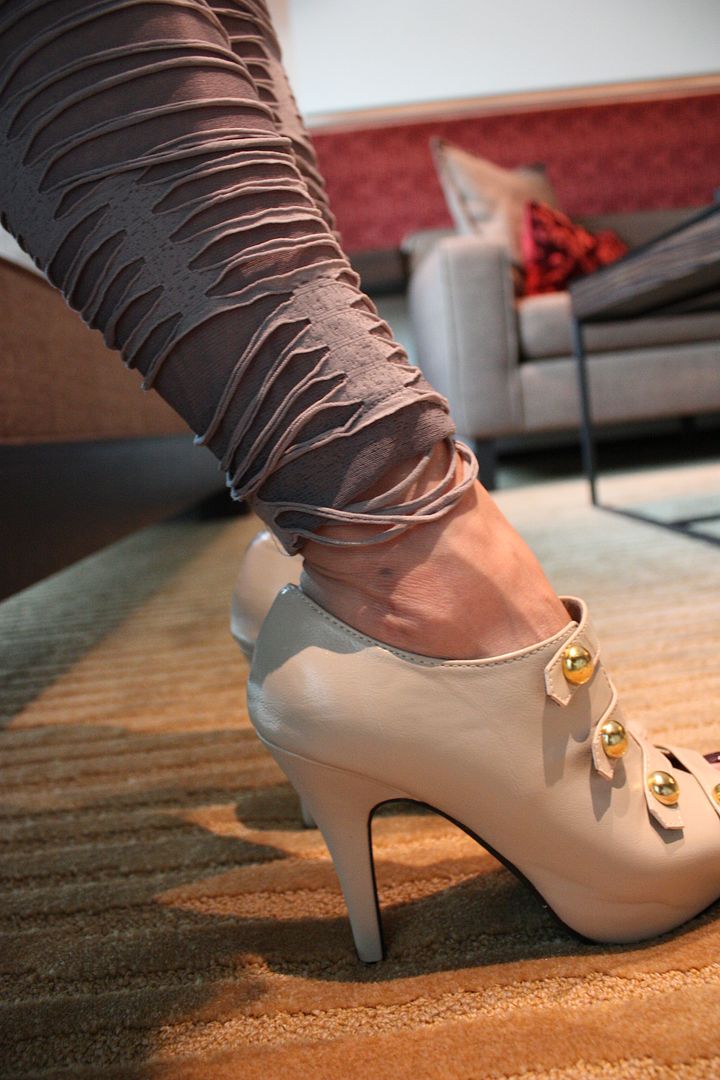 I hope you are enjoying your weekend thus far.
The Mr. and I will be traveling through Chiang Mai and on to Phuket for the rest of the week. I will plan to do another update next weekend. Please stay tuned for some amazing new guest posts starting tomorrow (check the left sidebar for the schedule).
Thanks for reading! xx D