We now interrupt regular fashion-related posts (Weekend Links will run tomorrow) to give you this personal, mushy post... Please stand by...
About seven years ago, we met at a bar on the Lower East Side through friends. We went on our first date in November and then two months later, we were inseparable, going steady.
Three months after we started dating, we went on our first trip together and you told me you loved me. I freaked out, but you were different from other New York boys. After all, you grew up in Boston. When I went to visit you at your parents' place, I found a yearbook where you were quoted as saying that your favorite possession was your chess clock. That's when I melted into a tiny puddle on the floor.
And I realized that I loved you back. It wasn't our weekend shopping trips to Paris and Milan that won me over. It was your tiny room in your childhood home, and your chess clock.
Six months later, you told me that I was the woman you would marry. And I didn't believe you. By then, this was my longest relationship, no small feat for a commitment-phobe. Then nine months later, you proposed.
Five years ago today... we said "I do!" We had two big parties: a traditional white wedding in downtown LA, followed by a Chinese banquet in Boston weeks later. I had the big poufy cupcake gown and the triple layer veil. And I also wore a Korean hanbok dress to honor my family and your mother's Chinese wedding dress to honor your family...
You are not only a wonderful husband, but a friend, confidant and part of my family. May we never stop making one another laugh. Happy Anniversary, Mr. I love you.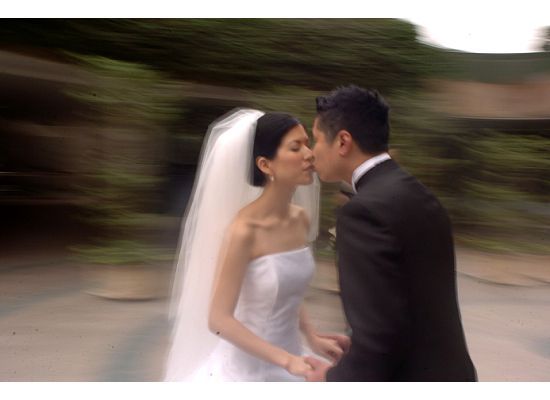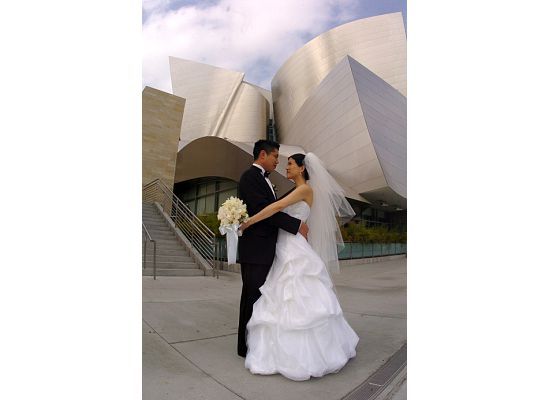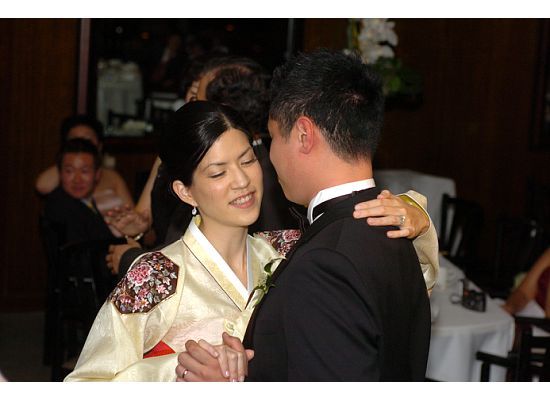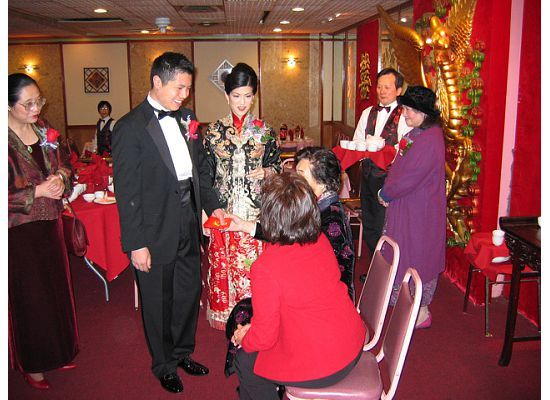 (...and they said it wouldn't last!)