Still in Phuket, Thailand. While I'm away, here's another divine guest post to keep you entertained. The amazing Aneta of

BobbinTalk

introduces us to a new Paris-based accessories label,

Le Colonel

, which I think you will really enjoy! I'm totally feeling hats right now, too, Aneta!

Designer Profile: Le Colonel

Text by Aneta Genova of BobbinTalk
Hello fashionable darlings! I am so excited to be a guest blogger for Dream Sequins while she enjoys her trip in Thailand. I cannot wait to see all the great photos she'll take on the trip! Today I'd like to introduce you to a talented young designer:
Julia Gonnet
from Paris, who started her own label called "
Le Colonel
."
It's a fun concept, which she describes as "neither Mustard nor Moustached!" I love the imaginary reference to this military guy who is mad about plaid and loves lace. I'd love to meet him!
The company specializes in accessories and hair adornments, and the latest collection is called The Orient Express. All the headpieces are named after cities where the
Orient Express train
stopped during its trip from Paris to Istanbul. This idea is especially close to my heart because I was born and raised in Varna, a city on the Black Sea coast, which was on the original train route. Here is a photo of the Varna headpiece:
I love Julia's sensibility and the overall presentation. She added vintage postcards and stamps to some images and created worn out faded paper like borders.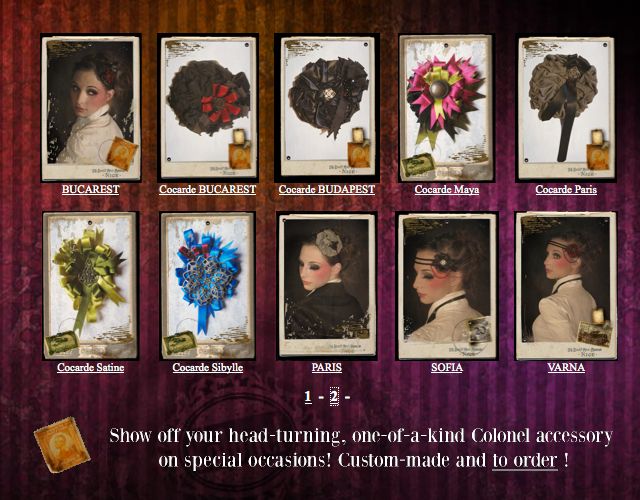 These are some of my other favorite pieces from her collection!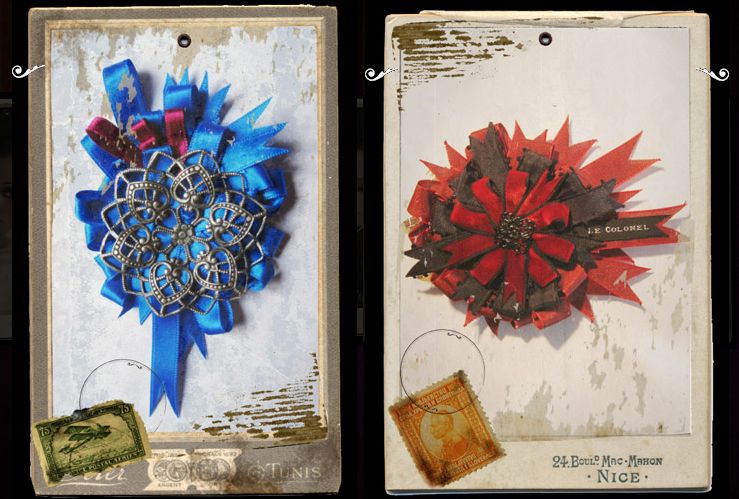 To discover the whole collection visit the LeColonel website at
Le-Colonel.net
. There is a French and an English version of the website and you can order straight from
The Shop
.
Thanks for the beautiful post, Aneta! For more tantalizing new designer finds, check out
BobbinTalk
!
**Readers: My how time flies, when you're on vacation! As the Mr. and I say farewell to Phuket and make our way back to the US, you can look forward to one more guest post. I'm saving the best for last: a post on fashion photography by CiaoChessa. Thanks for reading!**