Hope you are enjoying the week thus far! Still on vacation and for today's guest post, we have a designer profile of
Lauren Kovin
, written by my friend, the blogger behind
Beatrice Waldorf's Diary
. Read on to learn more about Kovin's work and be sure to watch the amazing David Lynch-style video lookbook that the label produced recently. So amazing!
Designer Profile: Lauren Kovin

Text by Beatrice Waldorf's Diary
When I was asked to write a guest post on Dream Sequins, I felt incredibly honored. This blog is my favorite resource for up-and-coming designers and so I felt it was only fitting that I introduce readers to my dear friend and New York-based designer
Lauren Kovin
. (I wore a dress from Lauren's first collection to
Dream Sequins' bloggers meet-up during NY Fashion Week
.)
Lauren's design aesthetic is difficult to describe because it's such a unique and personal point of view. "I can't describe my style like 'safari chic'," Lauren explains, "I work like a musician: experimenting and mixing different beats. My Spring 2010 collection is about exploring new shapes and memories." Indeed, it's nearly impossible to pinpoint references for the pieces in her stunning latest collection.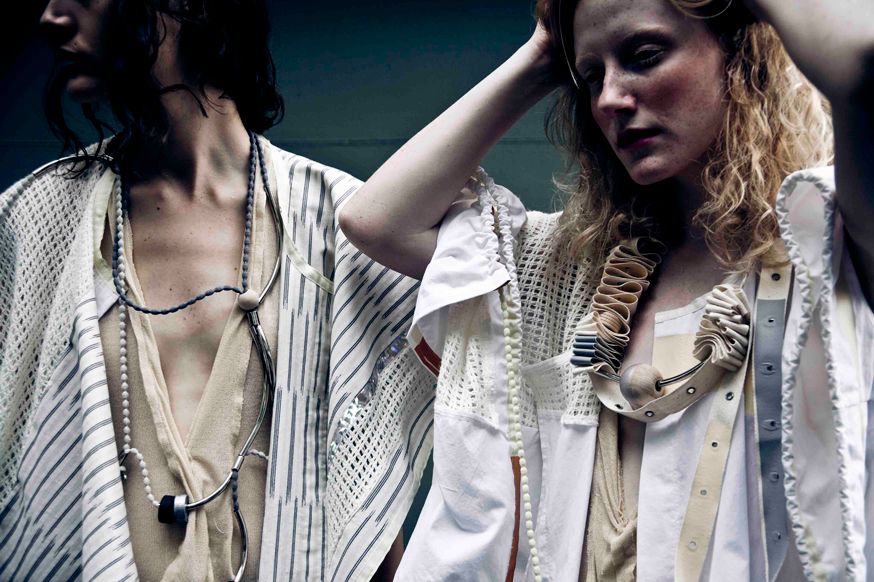 For the first time, Lauren launched a series of eight "commercials" that perfectly encapsulate her brand ethos, an intangible aura. This surreal series of snippets was conceptualized and executed by her boyfriend of twelve years, Jesse McGowan, who is also the art director for her line. Why commercials? "Well, we originally intended for it to be a short film, but each sequence was so short (15 to 30 seconds) that they were more like commercials," she says. The pair was influenced by David Lynch films and wanted to achieve the feeling of "a soft horror film." The narrative follows two girls who get lost in the fields, come upon a house with strange furniture, drink a potion, and become possessed.
Check out the commercials below:
At the beginning of the month, I was invited to the Museum of the City of New York's New York After Dark party at The Plaza hotel. Instead of wearing a traditional party frock, I chose Lauren's nude cotton-silk circular 2-way dress (look 5 and 6 in the online lookbook)—a bold, avant-garde decision that was definitely against-the-grain considering the traditionally uptown crowd.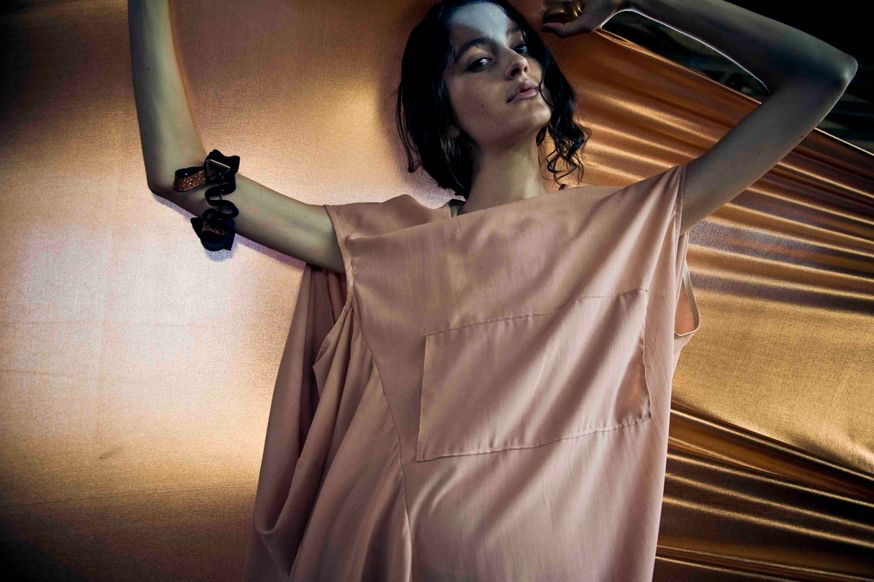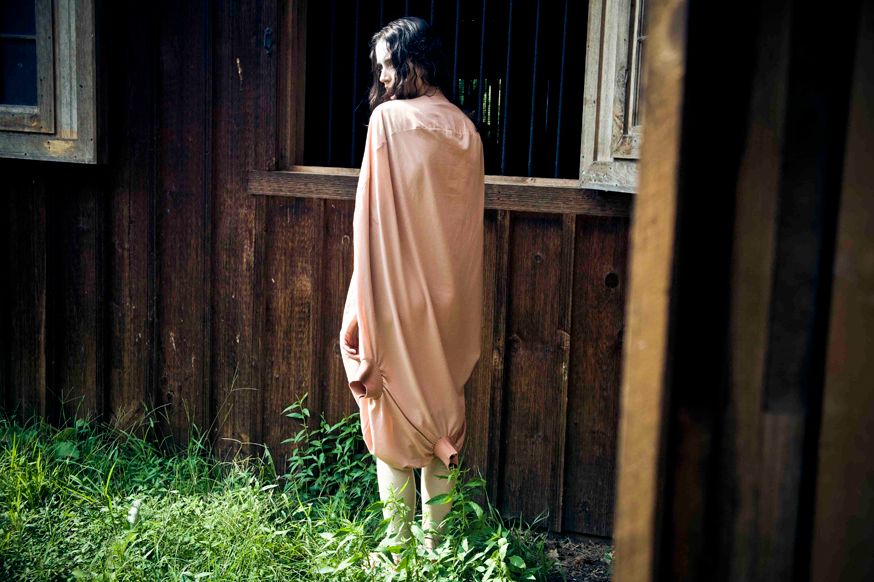 I never expected to receive so many compliments. Her dress was modern, visionary, and elegant; it really stood out among the sea of frou-frou. It was a true test that Lauren's artistry transcends dictated taste levels.
For more information, check out http://laurenkovin.com. Thanks so much for your writeup, Beatrice Waldorf's Diary!
**Readers: While we continue to make our way through Thailand, the amazing guest posts will carry on... Tomorrow, it's a Wishlist Wednesday with the lovely
alixrose
. For the full schedule of guest posts, check the left sidebar! Stay tuned!**