By the time most of you read this guest post, I will be up in the air, en route to Thailand. Special thanks to Diana of
our.city.lights
for putting together a wonderful Designer Profile about emerging designer
Frank Tell
. I recently had a chance to see his collection for S/S '10 and was impressed by the workmanship of the pieces, consisting of intergalactic-inspired, metallic separates including some insane bronze harem pants and peak-shouldered jackets. Here, Diana reflects on her first impressions of the Spanish designer's last three collections, starting with S/S '09.
Designer Profile: Frank Tell

Text by Diana of our.city.lights
One day I believe Frank Tell will be a household name alongside names such as Marc Jacobs, Anna Sui and Zac Posen to name a few. Today, however, he is an up and coming designer from Spain, residing in New York, a relative newcomer to fashion.
I first saw him in Elle magazine's March 2009 issue and it struck me how young and striking he looked: almost as attractive as his dresses. His
Spring 09
line looked like it came off a Godard film set, lots of 60's influence, soft lines, feminine, and whimsical, and yes, even a little reminiscent of Marc by Marc Jacobs!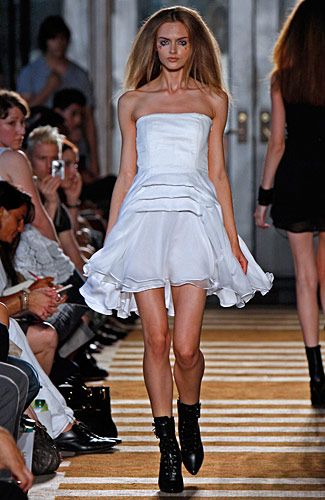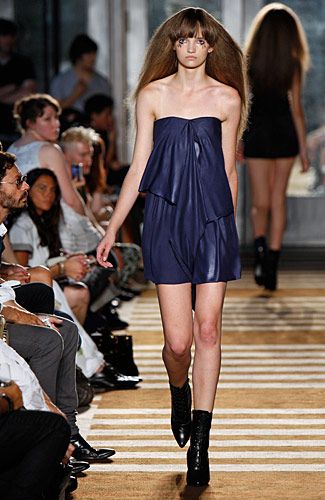 all images courtesy of New York Magazine
Fall 09
was a little more grown up, sharper, with more new wave influence and a sci-fi edge. The palettes of creams, grays, black and shimmer give it a softer tone, which contrasts with the sharper silhouette.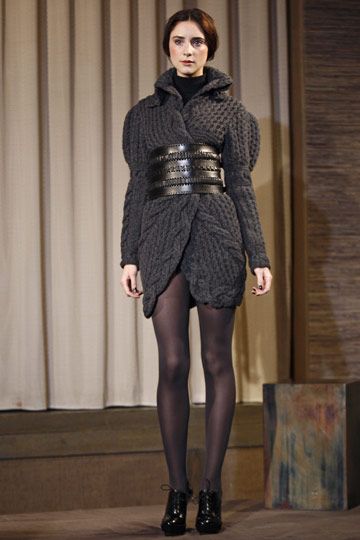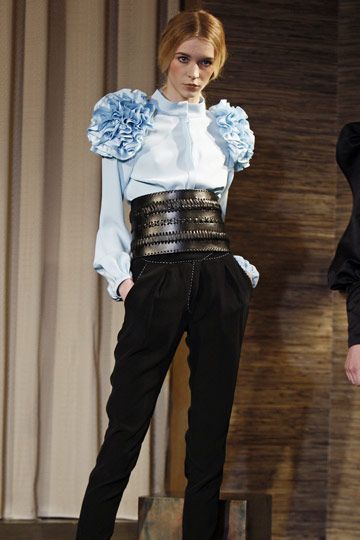 Dream Sequins and other bloggers had the opportunity to see his show for
Spring 10
during New York Fashion Week, and although I am jealous, I believe they got to see one of the first collections of a great designer in the making.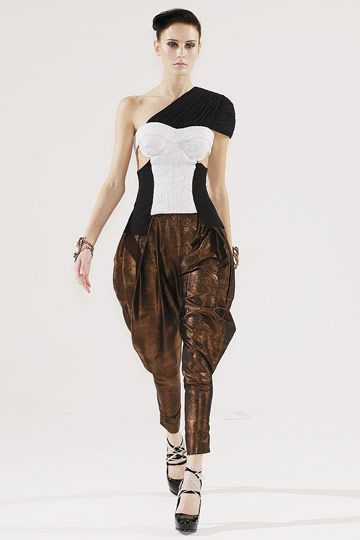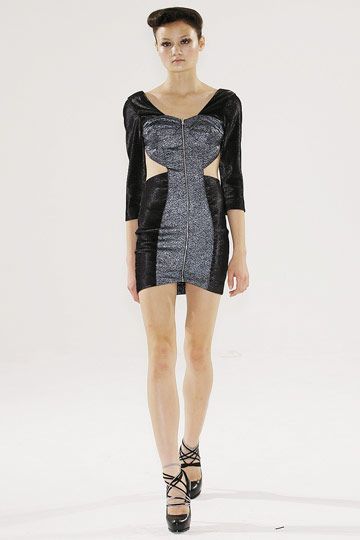 Thanks so much for the lovely profile, Diana! For incredible photography and pretty pretty things, check out her blog, our.city.lights...

**Readers: While I am on vacation, I have more amazing guest posts lined up for you! Check back in tomorrow for a Wishlist Wednesday by the inimitable Liz of It's Unbeweavable! Thanks for your visit!**