It's been a while since the last post from my
Behind the Blog interview series
... and today, I'm proud to introduce you to Aneta from
BobbinTalk
, who wears many different hats (literally and figuratively), as a blogger covering emerging fashion design, accessories instructor at
Parsons
, textbook author and gal about town. We met for the first time at
my pre-Fashion Week meetup event
, and have had the chance to hang out a few times after that. She's an energetic lover of emerging designers and that gives us a special bond in common! Hope you enjoy learning more about her in this interview and do check out her blog if you haven't already paid her a visit.
Five Questions for My Favorite Bloggers
Who are you?
Hi there! My name is
Aneta Genova
. I am a blogger, book author, and a fashion instructor at Parsons NYC. I am most obsessed with writing my fashion blog
BobbinTalk
, and most stressed about finishing my Accessory Design Textbook before the end of the year.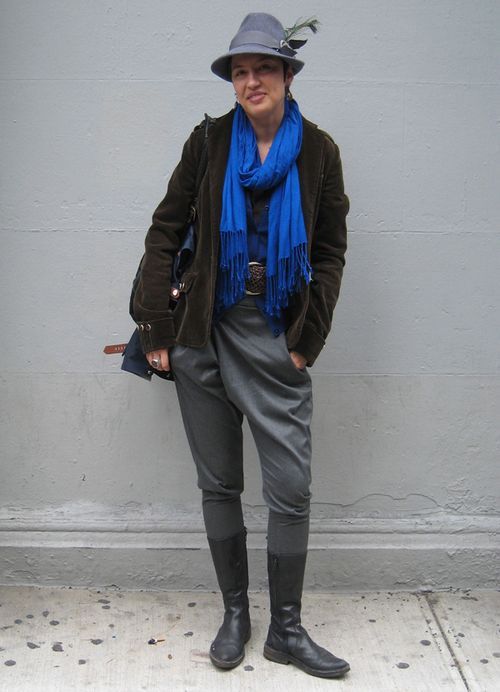 The Stylish Aneta! All images courtesy of BobbinTalk
Where are you?
I am happily residing in NYC, but love to travel to as much as I can.
What is the concept behind your blog?
BobbinTalk explores the work of emerging fashion and accessory designers, and offers my personal opinion on great design as well as some travel and style musings.
When you are not blogging, what else do you enjoy doing?
I truly do love great design and I am lucky to be surrounded by creative people in my life. I enjoy going to friends shows, exhibits and creating my accessories. And maybe I shouldn't admit this but I love to sit in front of my computer, exploring designer websites, dreaming of all the beautiful things, created every day!
More importantly… what are you wearing? :)
I have a true blend of new and vintage finds and am not afraid to just mix it all up. I can easily wear an H&M top with McQueen heels! I am in love with hats this season. I bought quite a few and started adding my own feathers and sparkly pins.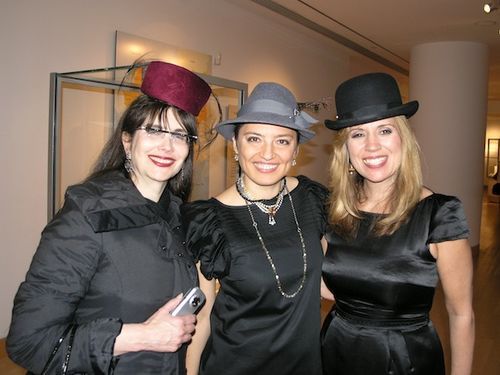 Aneta and friends at an Elephants in Crisis fundraiser
Thanks for the interview, Aneta! For more information and insider scoop on the latest fashion and accessories designers check out http://www.bobbintalk.com!


**Readers: This is the first of a series of guests posts that I have planned for the blog while I am away on vacation! Later today, expect a video/photo lookbook of The Battalion's gorgeous Spring 2010 collection and tomorrow, a new Designer Profile by Diana of our.city.lights! Thanks for reading!**