You know how I said I was finished with posting New York Fashion Week pictures? Well, I couldn't resist posting these style photos. It would be selfish of me to keep these to myself... From the Preen Line party at the Soho Grand...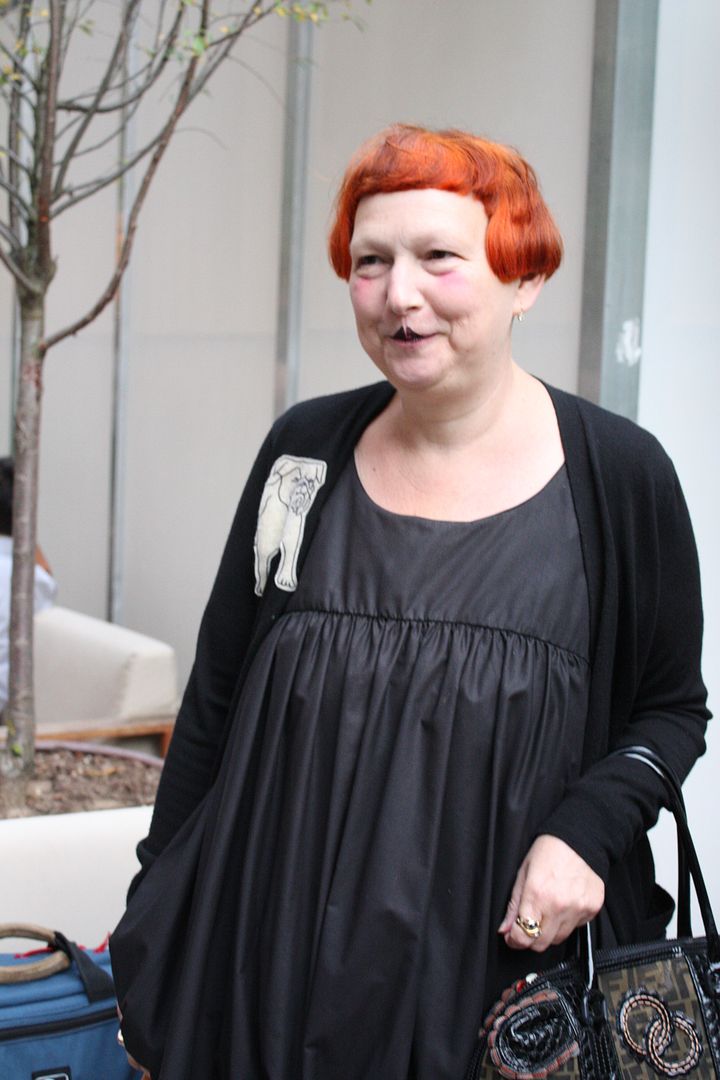 Lynn Yaeger, fashion writer, style icon. Love her so much. I saw her at most of the shows I attended. And she was yawning at Erin Wasson. LOL.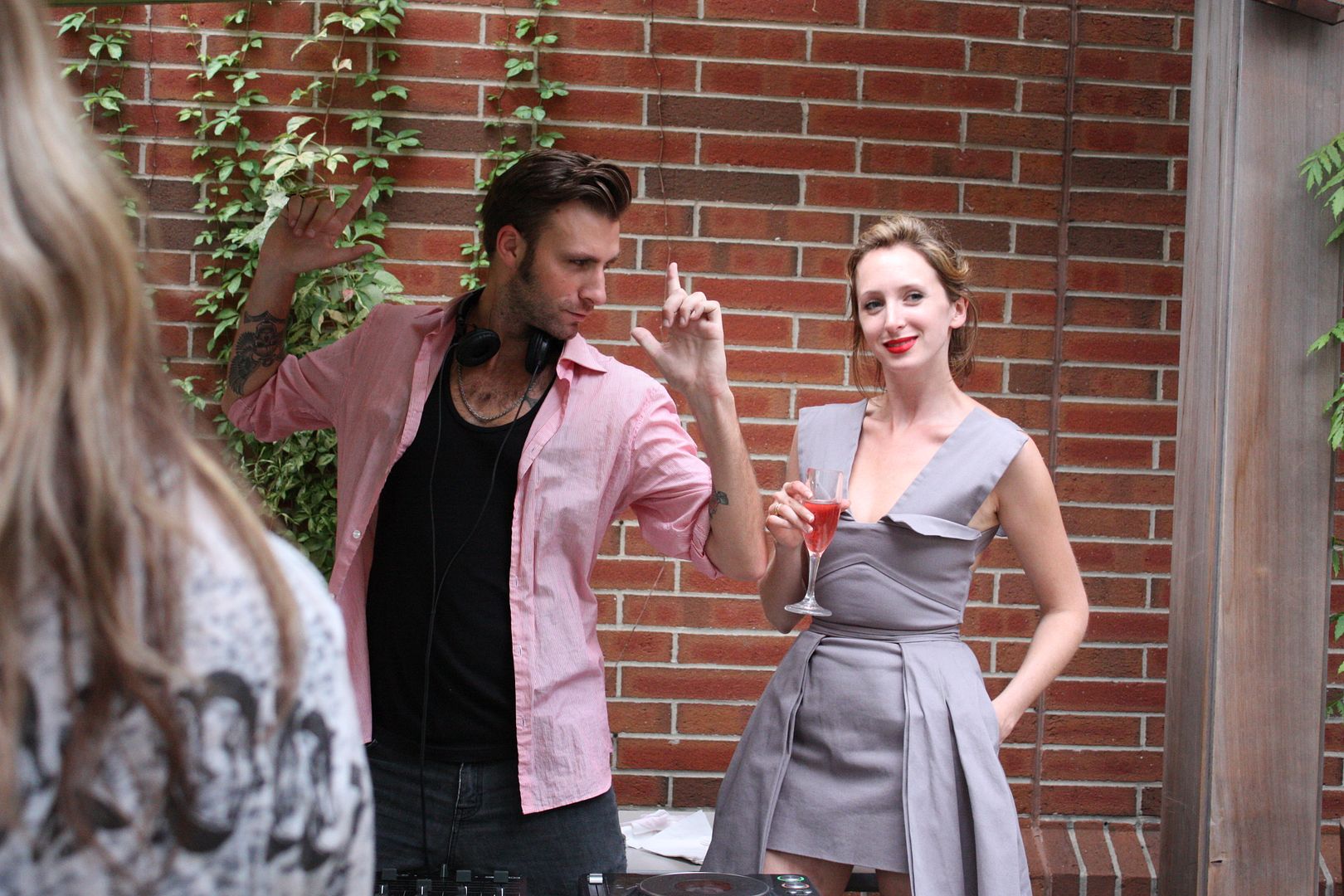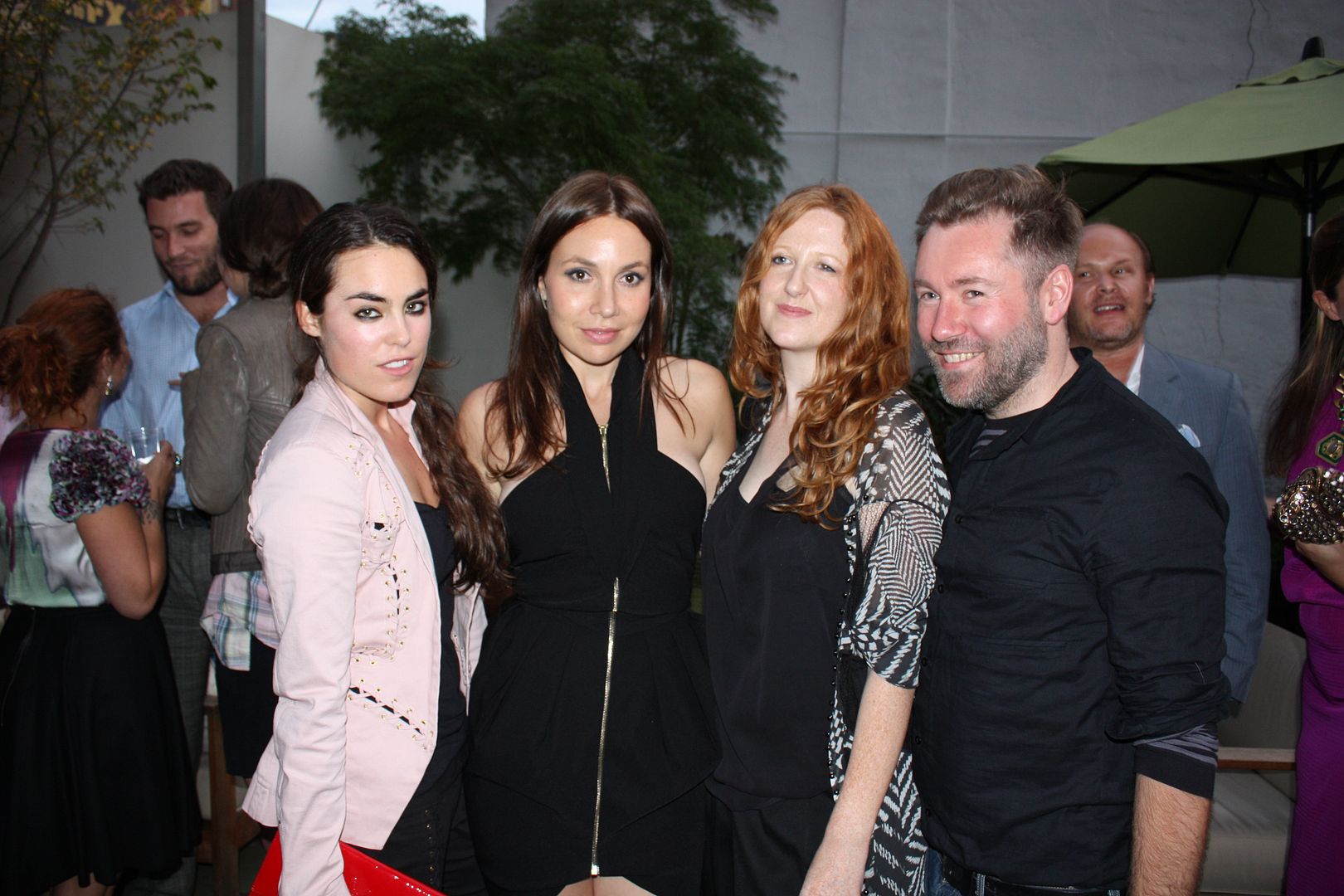 Fabiola Beracasa, who apparently writes for Interview now, huddled in a fashion sandwich with an unknown beauty and the designers for Preen.
By the time most of you read this, I will be on a plane, headed to Houston for the weekend. Why Houston, you ask? Because it's probably the furthest you could get from the buzzing metropolis that is New York City. I'm feeling a little burnt out from Fashion Week and my dayjob, and in need of some serious R and R. Rain was forecast for Miami and New Orleans and since the Mr. and I have friends in Houston, we decided to go there. Anyone have suggestions for things to do, places to see? The Mr. and I also finalized plans for our five year wedding anniversary trip next month: two weeks in Tokyo and Thailand. I am dreaming about all the food, shopping and spa treatments our trip will yield as I type... Ahhhhhhhhh. It's time to relax.
Hope you enjoy one of the first weekends of Fall, and if you have time, please visit these weekend links:
Style Bite
just posted some of my guest editor picks or "bites" from Opening Ceremony.
Check them out
. I think I'm ready for Fall right now!
I am very jealous of the bloggers who got to attend London Fashion Week. Check out
Street Style London
for some amazing street style and
Wolf Whistle
, among other fashion blogs for coverage!
The Swelle Life
is giving away a Parisian inspired top from Supanya. Deadline is this Sunday.
So enter now
!
Savvy Mode
is giving away a black diamond pendant. So awesome.
Enter here
!
Carlotta My Way
is giving away amazing skincare.
Check it out
!
And if you're just catching up on
Dream Sequins
, you can catch:
An Award!


I want to thank the lovely
Haute Shopper
for bestowing a "Divine" award on my blog. She has been studiously profiling boutiques around the world on her blog, and I love visiting for my vicarious thrills.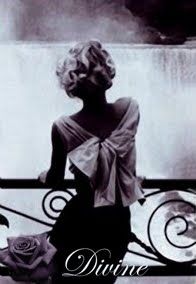 The name of the game is to list five guilty pleasures in life. What are yours?
Mine are:
(1) TV shows (Mad Men and Glee top my list at the moment);
(2) A deep and abiding love for wine (especially of the bubbly variety);
(3) Spa treatments (although I've been so busy that I haven't had as much time to indulge as much as I would like);
(4)
Twitter
;) and
(5) Online shopping.
I would like to tag the following five bloggers who are MY guilty pleasures at the moment (to borrow the phrasing from Ms. Haute Shopper):
Ciao Chessa!
(she's just awesome, alright?? a talented photographer)
Lady Lunacy
(another amazing photographer and her blog is just amazing- check out her NYFW backstage shots- GORGEOUS)
vitaMinn style
(she is oh so creative and divine with her style)
Nini Style
(OMG this girl recently rocked over the knee boots like crazy and inspired me to try them out myself)
alixrose
(we recently hung out at Fashion Week and I already miss her!)

What will you be doing this weekend??