Despite my hope for a quiet weekend after a whirlwind experience at New York Fashion Week, the Mr. and I met up with some lovely fashion bloggers and their significant others for dim sum on Saturday, hosted friends for casual drinks at our place on Saturday night and then booked it over to Boston to celebrate his grandmother's 90th birthday on Sunday. My husband and his family are Chinese-American and they sure know how to throw a feast! Twelve courses of amazing food...
At Dim Sum Go Go on Saturday. Left to right: Iyam of Style and Beyond, Thumbelina of Thumbelina Fashionista, Lynn of All Things NYC and yours truly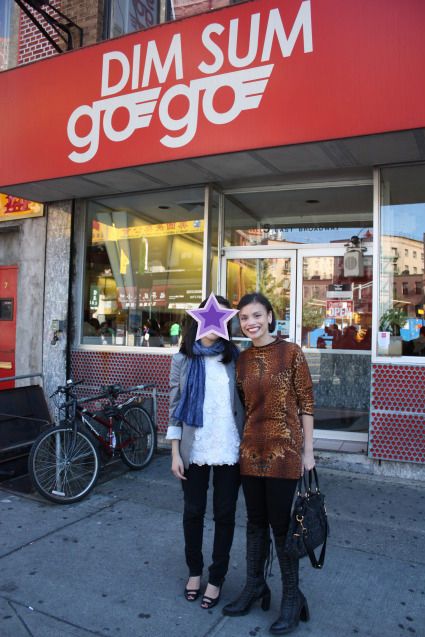 Thumbelina and Lynn

I couldn't resist snapping Thumbelina's stylish peep toe heels and Lynn's amazing boots

Lynn and her husband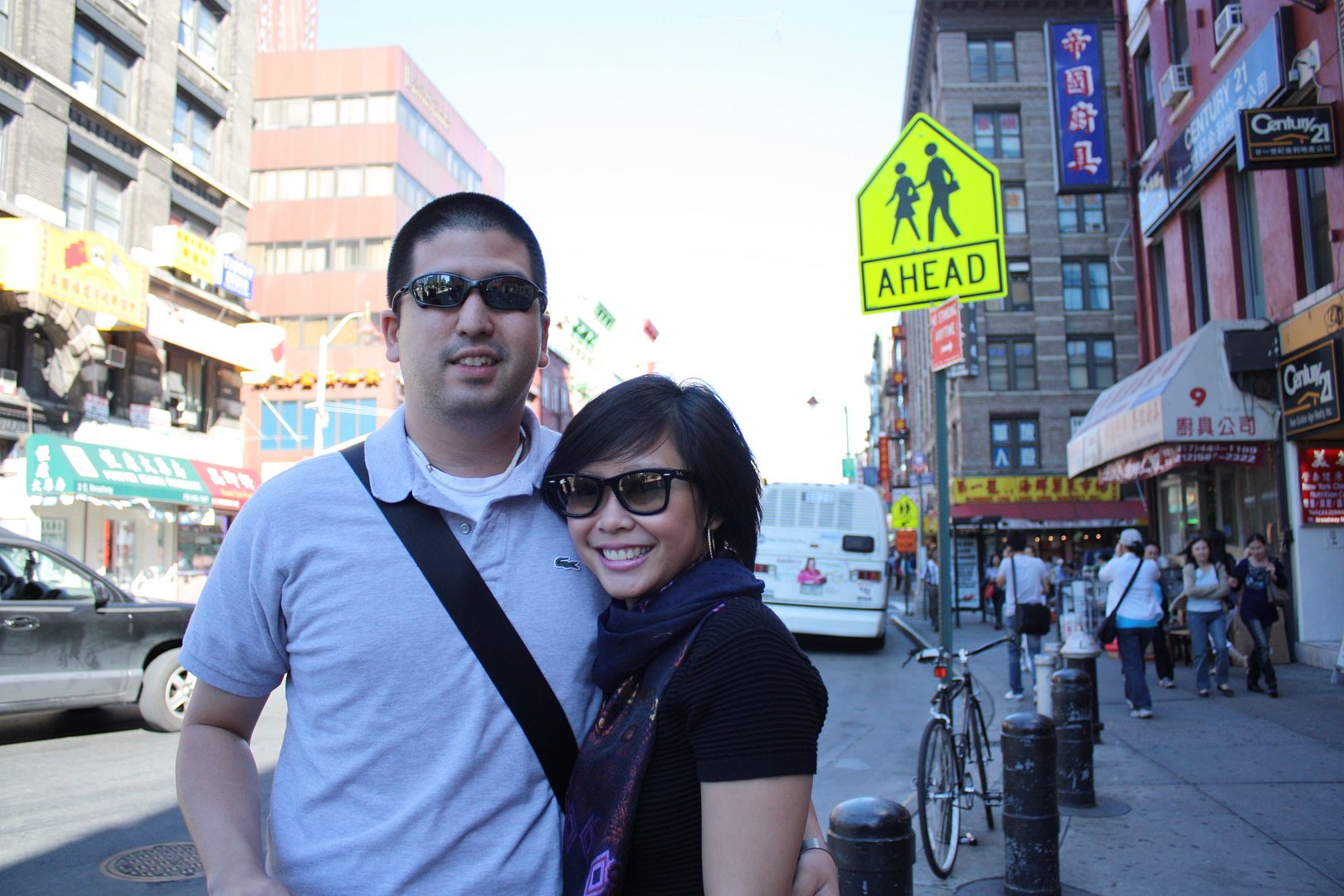 Iyam and her boyfriend


With the Mr. He's rocking his favorite Margiela tee, a linen Muji scarf and a pair of kung fu shoes from Chinatown. I'm wearing an H&M lace tee, a pair of shorts from a Hong Kong market and flats from Steven Alan.


The gorgeous Thumbelina and her husband. I put stars on their faces because they are stars and wish to preserve their anonymity ;)


Casual drinks Chez Sequins on Saturday night


Drinks on Saturday night


Our guests always have the best shoes!


Sunday on Newbury Street. I'm wearing a Wren dress, H&M jacket, Pleats Please scarf, Chloe sunglasses, Furla bag and a pair of my favorite brown wedges.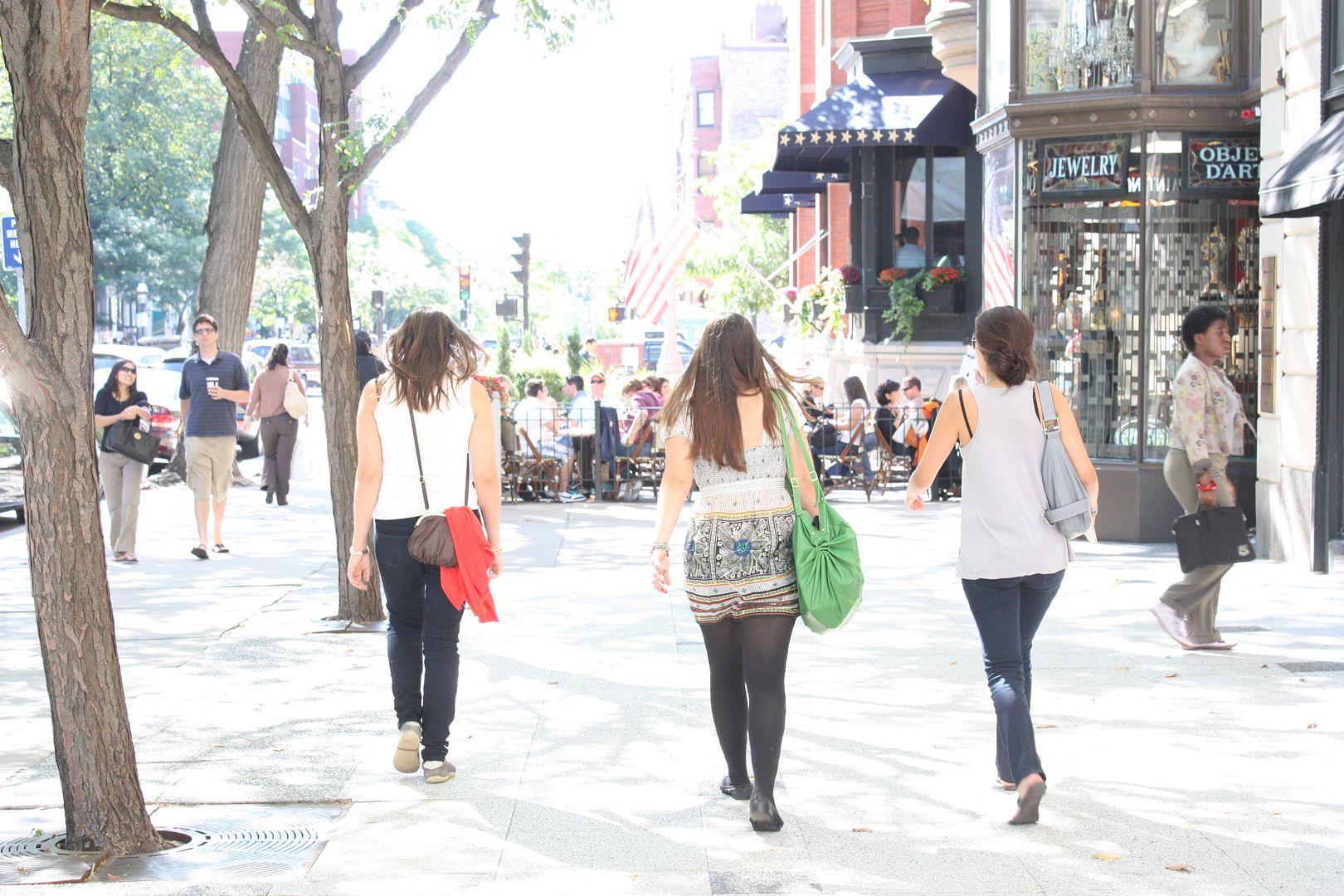 Louis Boston: Closed on Sunday, when I wanted to shop. WTF?


I love their building, though. So gorgeous.


Part of the crazy twelve course meal. Lobster is my favorite!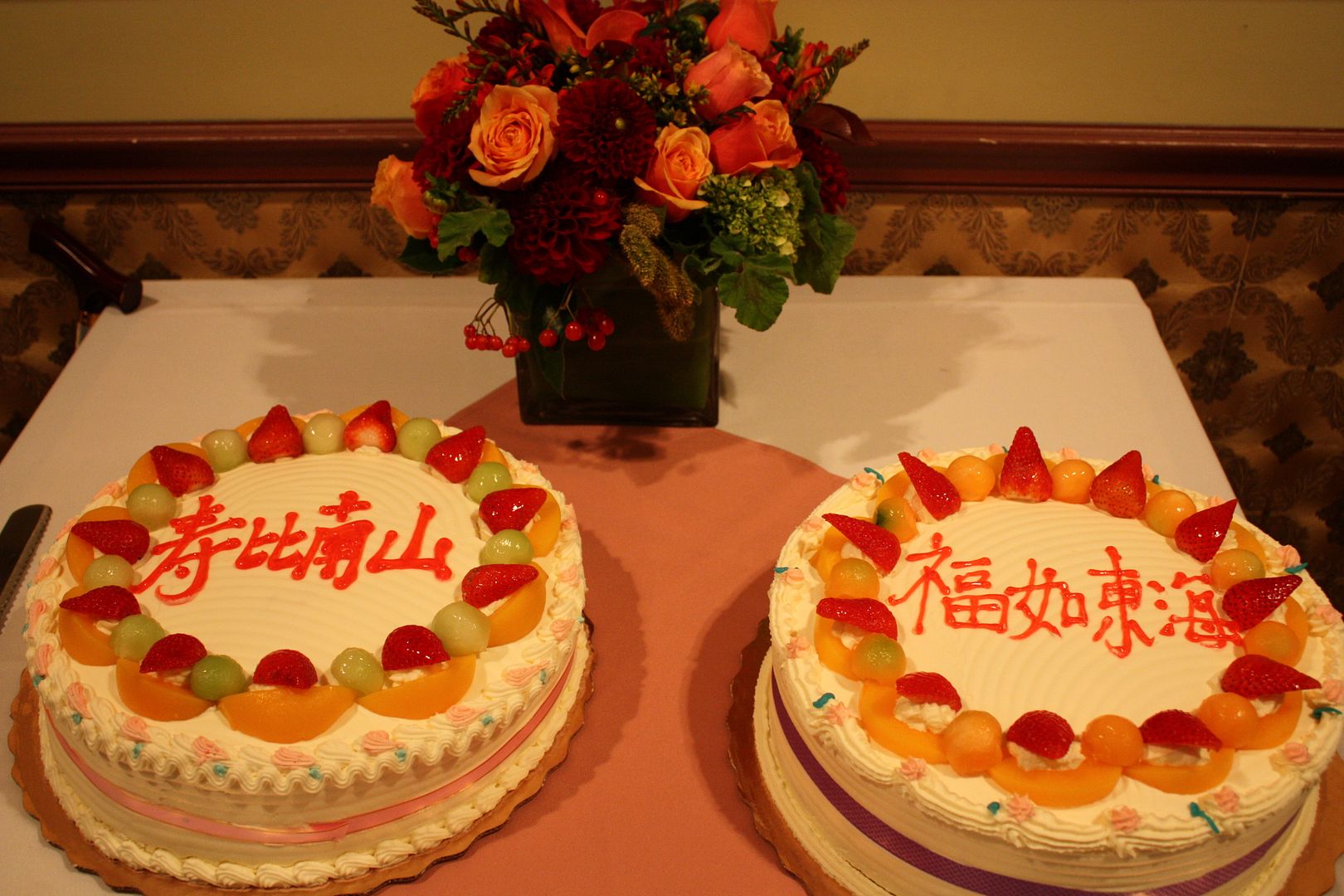 Two cakes for Grandma!


Traditional "peach" pastries with lotus filling. They are only served for birthdays. Aren't they dreamy looking?
A really fun but full weekend...
Hope you have a great week! P.S. Somehow I found my pictures featured on
Chicisimo
. I look like such a dork on there with all the chic style bloggers. But if you feel like voting for me,
head over here
. :)