On September 8th, I hosted my first event for Dream Sequins, an intimate pre-Fashion Week meetup at one of my favorite boutiques for emerging designers in the city,
Debut New York
. It was wonderful meeting some of my favorite bloggers and Twitterati in person!
Some of the fabulous attendees included:
39th and Broadway
, Aneta of
Bobbin Talk
,
Beatrice Waldorf's Diary
, designer Chrissy Rhee of
CRHEE
, Erin and Lani of
Sugar Rock Catwalk
,
Corrie of
Lady Lunacy
,
districtbelle
,
Fashion Herald
,
jaxthatgirl
,
jennafain
, LauraKitty of
Sighs and Whispers
,
MidtownGirl
, Mo Darling of
Smashing Darling
,
Modelizer
, Monica of
CiaoChessa!
,
Musie
, Nubia of
Nubia's Nonsense
, designer
Sabina Les
, WendyB of
Wendy Brandes Jewelry
, Yanna of
MyOwnJudge
and Yuli of
My It Things
.
What I wore: gold embellished Trosman top, Bernhard Willhelm skirt and my beloved Topshop wedges.
I am pretty overwhelmed that so many wonderful people came out to an event for my wee blog. Thank you thank you! It was a wonderful prelude to Fashion Week...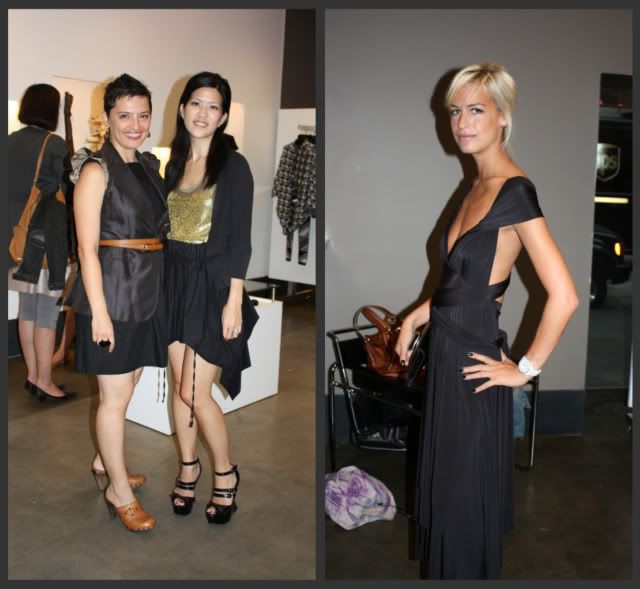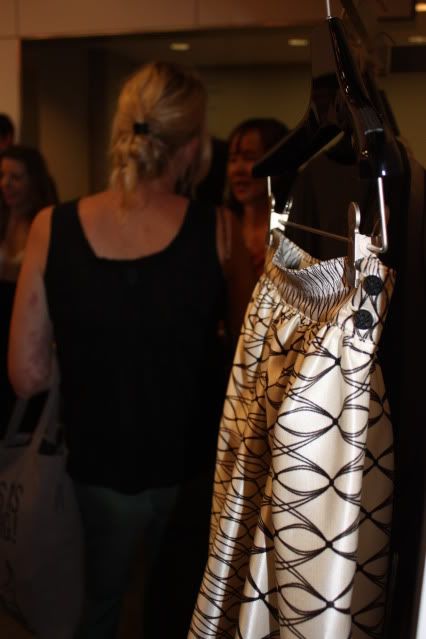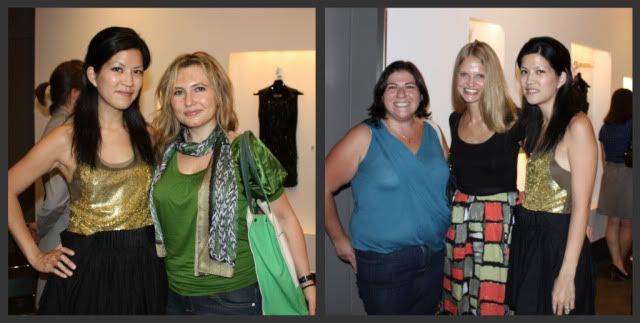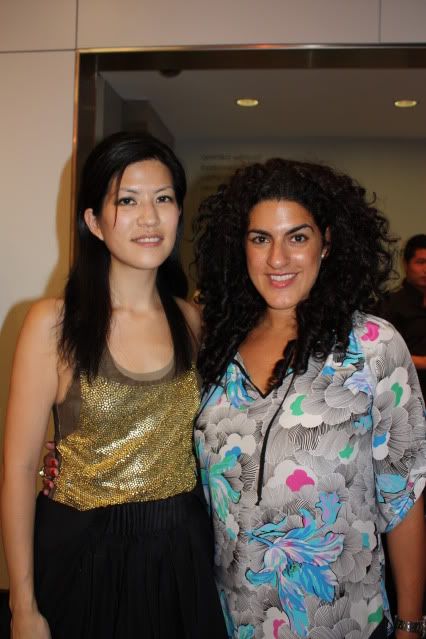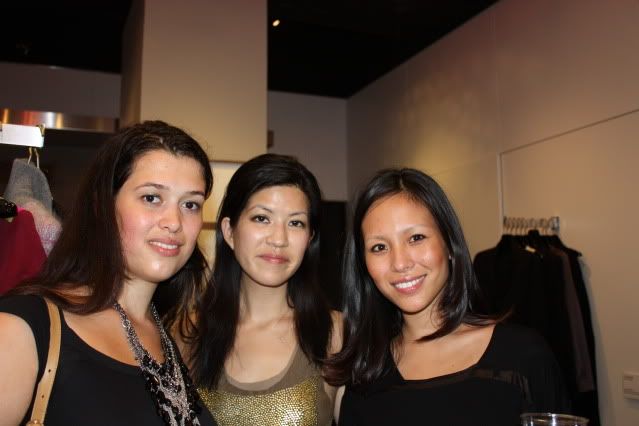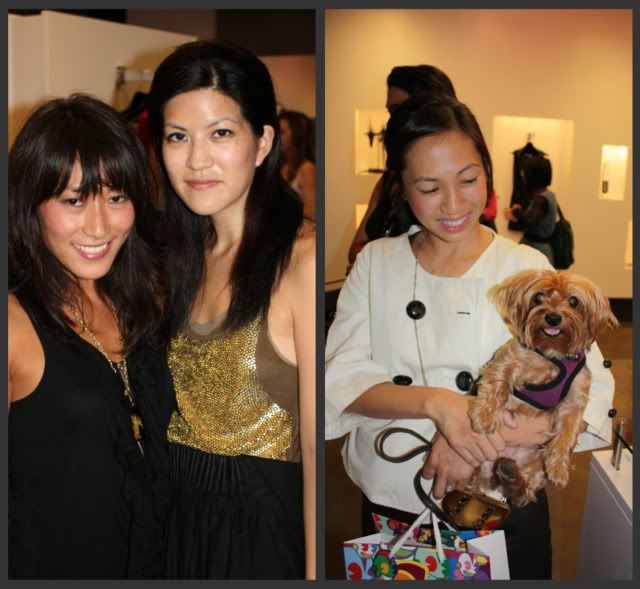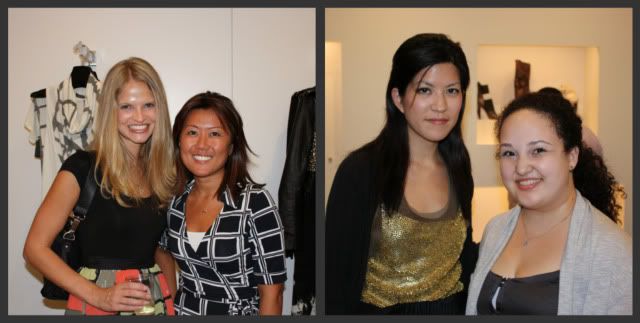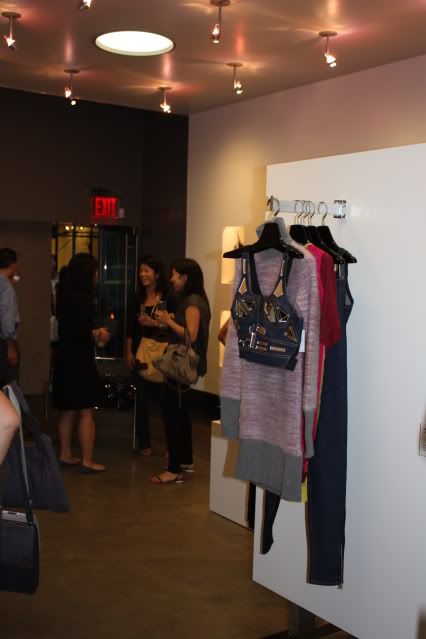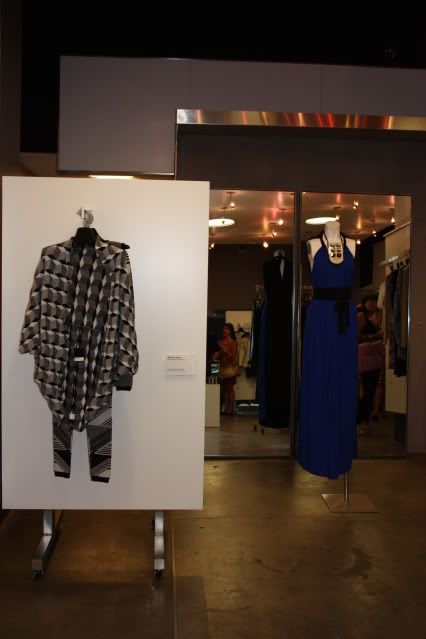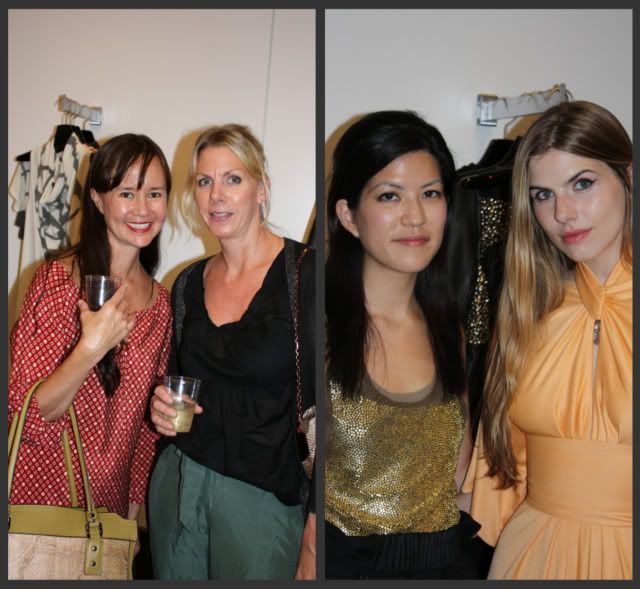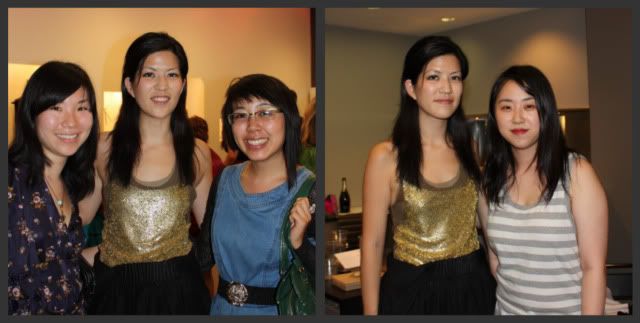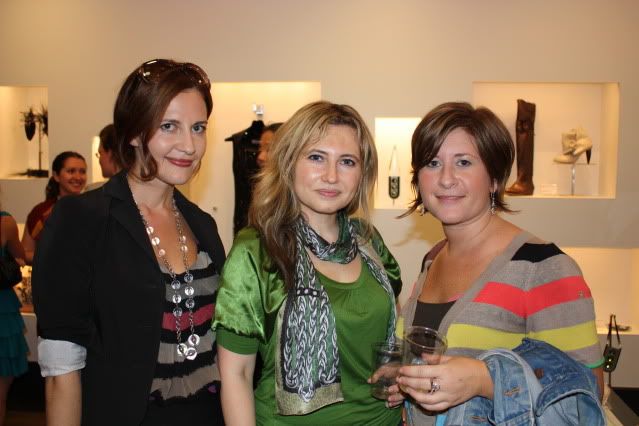 Special Thanks
I'd like to thank Lisa Weiss, the lovely owner of Debut, who opened her amazing space for the evening.
And a special thank you to...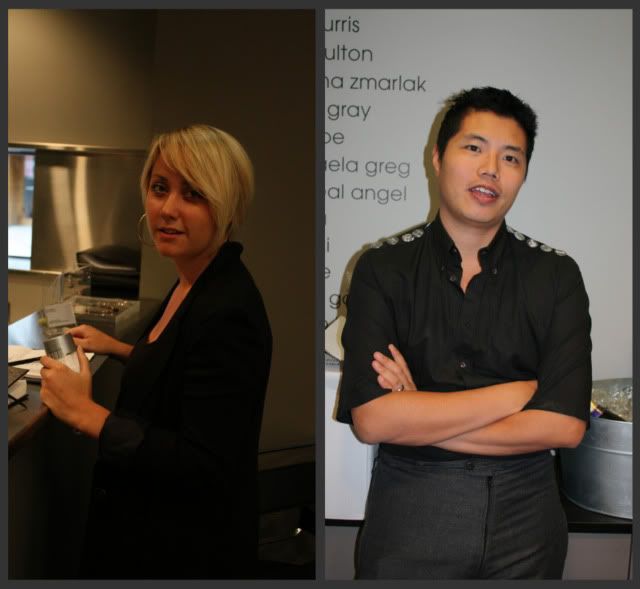 Lauren
(
pictured above left
), a freelance event producer who helped me put together this fabulous get together (if you need help putting together an event- whether intimate or grand, she's your woman!) and the
Mr.
(
pictured above right
) who was my bartender and chaffeur for the evening ;)