The week's gone by so quickly, and now that I'm in the home stretch of Fashion Week, I'm already feeling nostalgic about being able to spot so many stylish people on the streets. Here are a few more snaps of stylish people from my trips around town this week...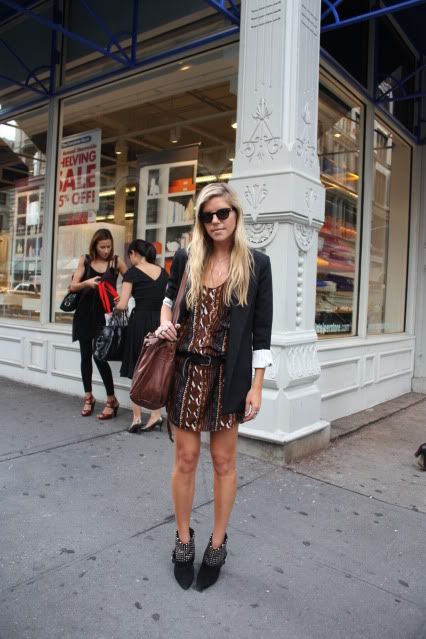 I spotted this girl while hanging out with Jennine from The Coveted and Monica from CiaoChessa! in between shows today in Chelsea.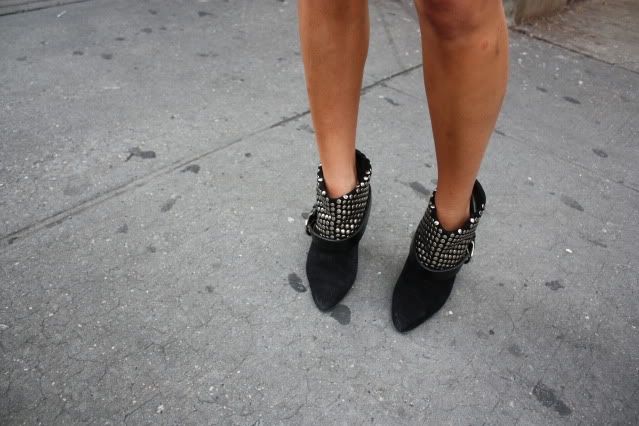 Actually, I was really drawn to her Isabel Marant studded boots! Lucky girl.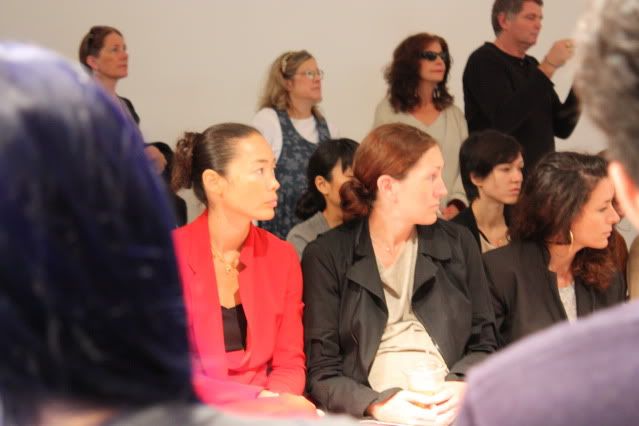 Front row at Ohne Titel.
More front row at Ohne Titel.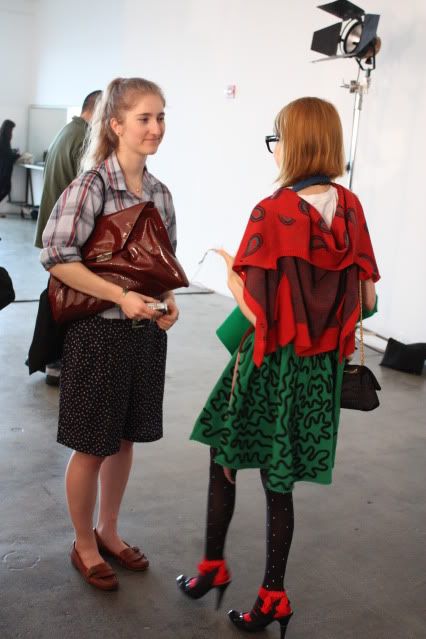 Above and below, at Jeremy Laing.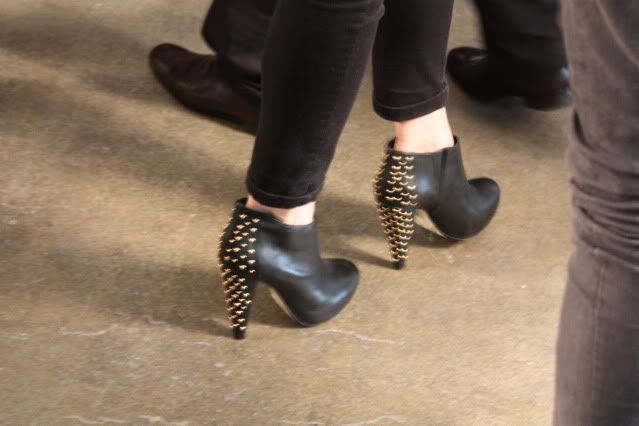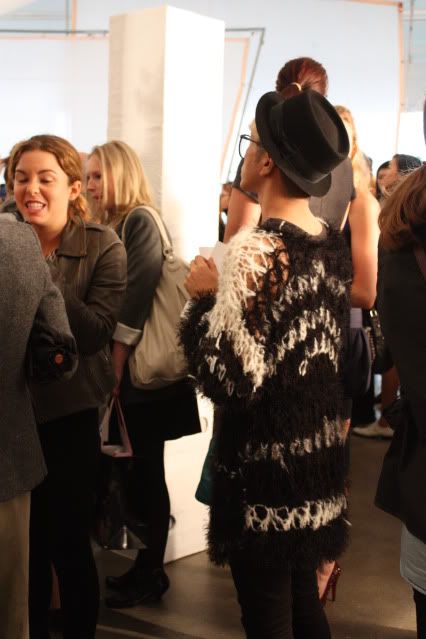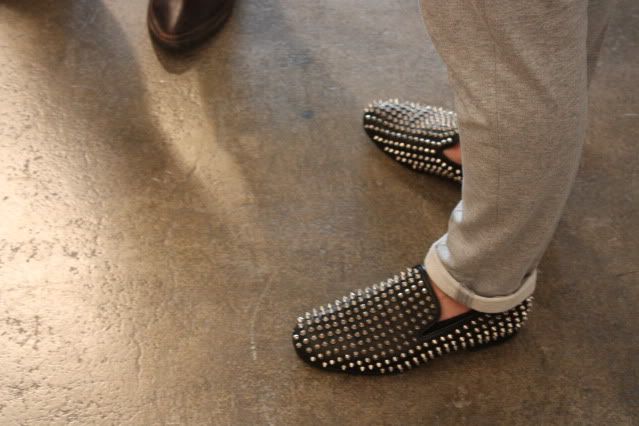 Whose shoes???
Tommy Ton at Jeremy Laing!