Lights! Camera! Fashion!
This is just a note to say that I am alive after surviving Day 1 of my
New York Fashion Week
itinerary. I'm covering the shows for
Dossier Journal
, so do head over there to read my writeups (which should be posted over the next day or so), but I will post some photos and commentary of my own in this space.
Today I covered presentations for
Jenni Kayne
,
Rachel Antonoff
,
Erro
, the runway show for
Haleh Nematzadeh
and a party for
Preen Line
. I made the rookie mistake of not packing some comfortable flats for the grueling trek between shows. Note to self: PACK FLAT SHOES! Argh!
Jenni Kayne
was all about sportswear with a twist and the ending of the presentation had some silver sequin eyecandy for yours truly! Sequin leggings: to buy or not to buy? What do you think? Some behind the scenes notes: this small presentation space was really not large enough to fit the fashion crowd that charged in there with their bulky camera equipment. I kept stepping out for air!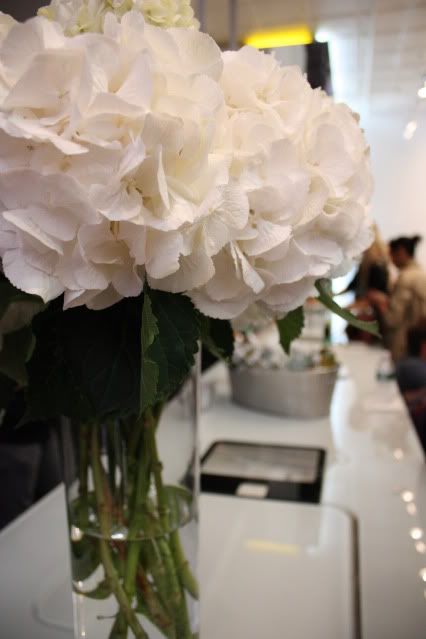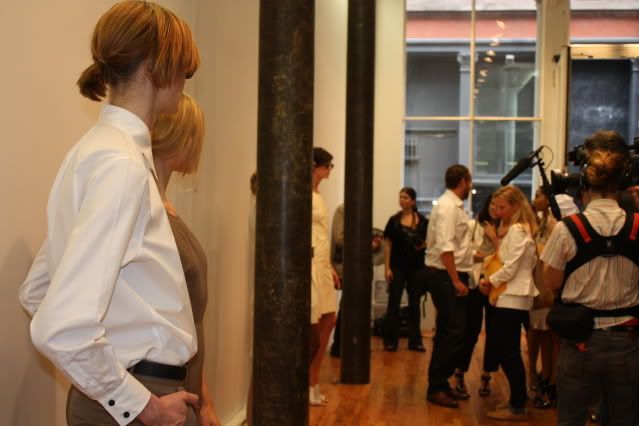 Rachel Antonoff
was predictably adorable, with a presentation done home theater troupe style at a small theater on the Lower East Side. Alia Shawkat on stage! What more can you ask for? The clothing was also... for lack of a better word, adorable. My heart lept when I saw all that tulle. You know how I feel about tutus.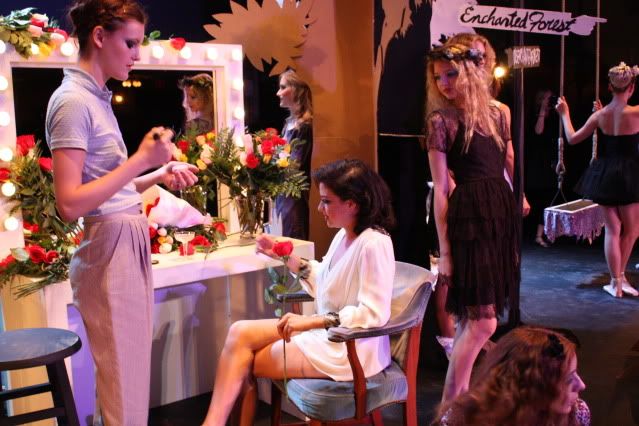 Erro
is a new line by designer Anna Larson (pictured third snap below), and it was a pleasure to check out this presentation, which was housed in a fairly dark, club-like atmosphere. The clothing consisted of simple separates using a contrast of black and white. Lots of dark layers and leather.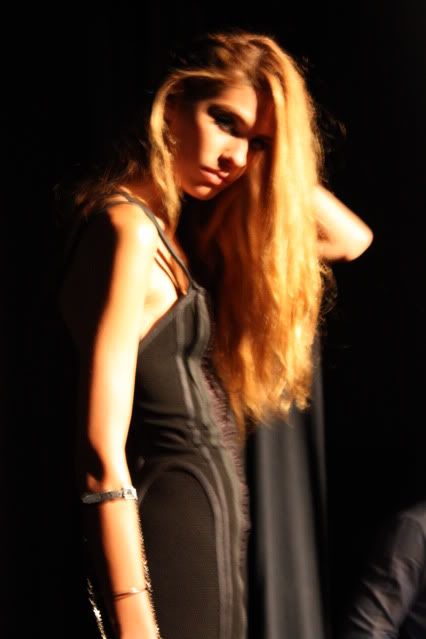 Haleh Nematzadeh
is a Patricia Field alum and it shows. Lots of clubwear inspired clothing. And a special surprise ending! Lydia Hearst opened the show and she is really doll-like in person.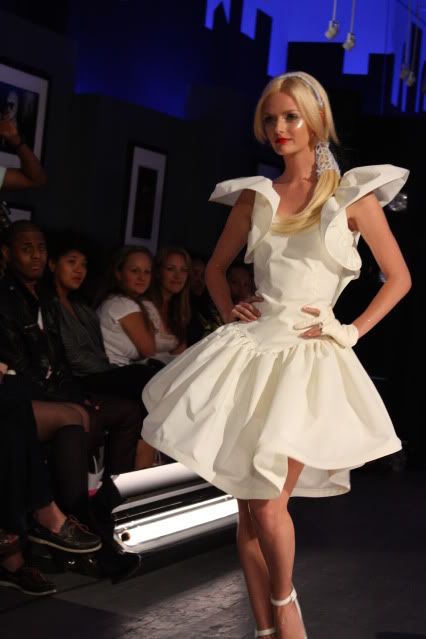 The party for
Preen Line
at Soho Grand was packed with my downtown crushes: the designers themselves, fashion writer Lynn Yaeger, Leigh Lezark of MisShapes (who is even tinier in person) and socialite Fabiola Beracasa. They were showing a film of the Spring 10 collection, but it was too bright to see the projection.
Overall: an exhausting but fun day!
P.S.
Chicisimo
recently featured me on their site. I'm kind of embarrassed of that photo. But whatevs. Go
check it out
and vote for me if you like ;)
P.P.S. Someone just sent me this email: if you're going to be at
Bryant Park
on September 11th from 2-4 pm, models will be handing out ice cream cones, all while wearing
Quail
Spring 2010 out of a Van Leeuwan ice cream truck. This is an adorable idea! Also, you have a chance to win a new Swatch watch if you follow @
SwatchUS
on Twitter and blurt out the code word to one of the Quail models. I may be there on Friday so I might scope out the scene!