A friend of mine said that they need to change the name to New York Fashion Bloggers' Week, because we've been spotting so many famous ones covering the shows this season. And tonight, I met many of my favorites at the panel and Dress Up soiree for
Independent Fashion Bloggers
.
Just a quick note to say that I had a wonderful time, despite the chaos of the long line outside the door. I'll return to posting a few more photos from my NYFW Diaries soon, but I just wanted to post these because it was nice to take a break and share some drinks with some lovely ladies...
What I wore: blue sequin top from Falls, sheer trousers from
CRHEE
and
Nicholas Kirkwood
shoes!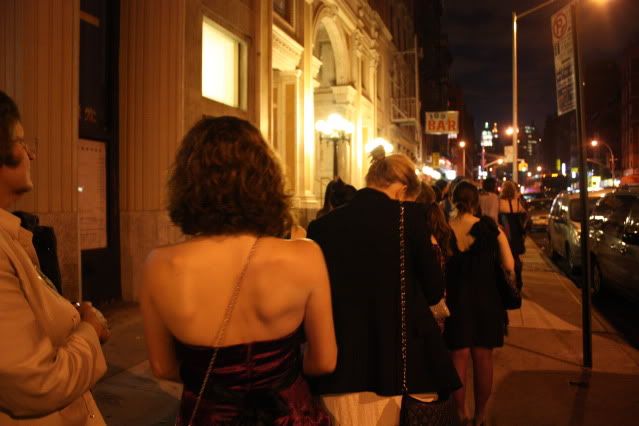 The line outside the door: insane!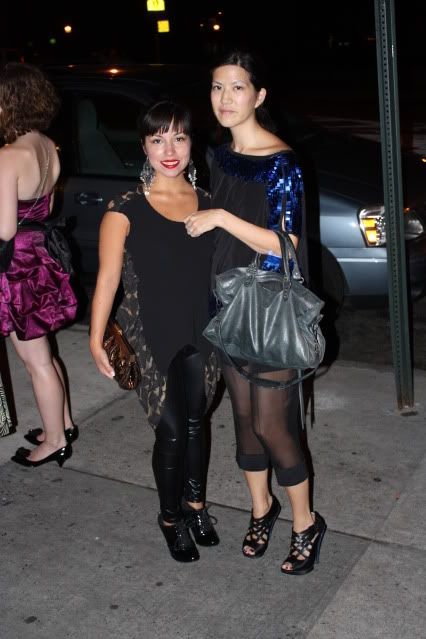 With Alix from alixrose!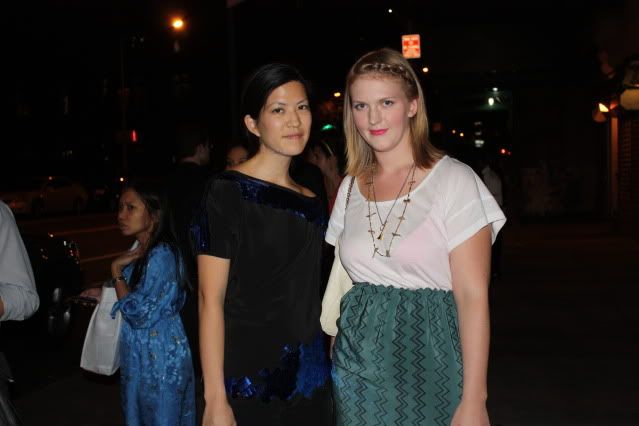 With Corrie from Lady Lunacy, who is helping me out with gorgeous photographs for Dossier Journal.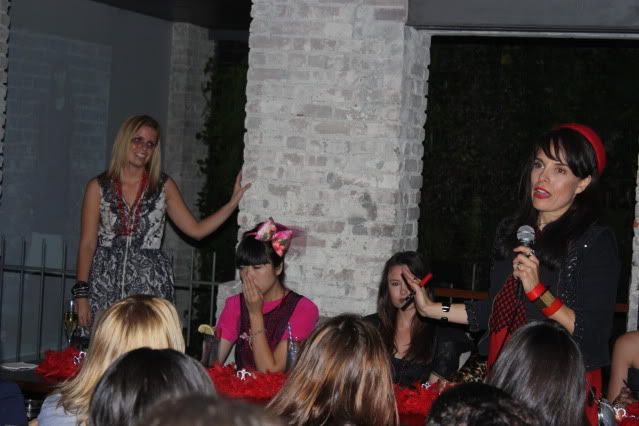 Jennine of The Coveted had a few words with the group before Jordana of Clutch 22 moderated a panel of a few bloggers, including Susie Bubble, Because I'm Addicted and WendyB.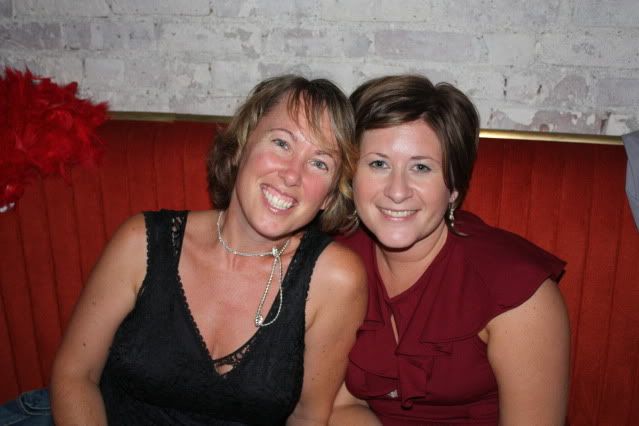 Catching up with Trish and Mo of Smashing Darling!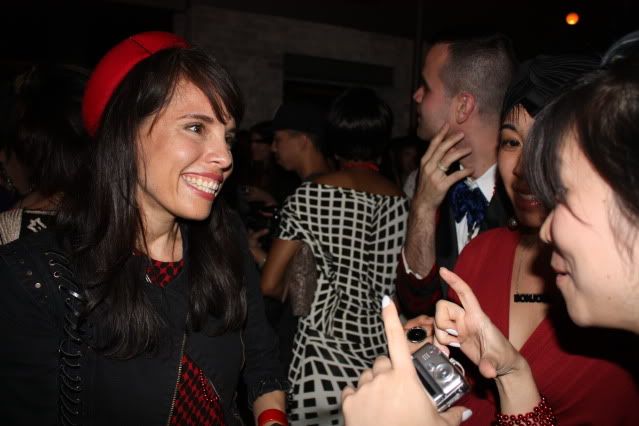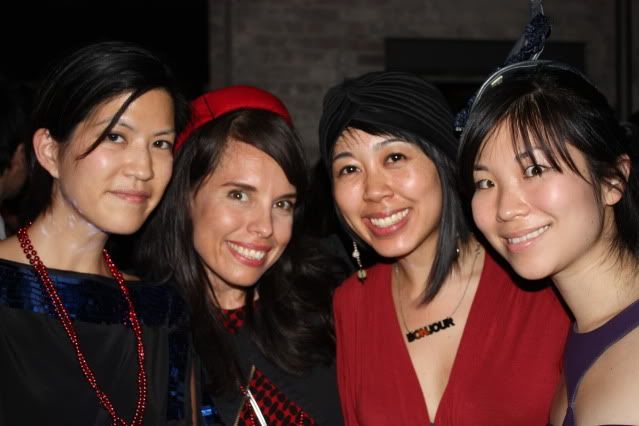 With Jennine of The Coveted and Erin and Lani from
Sugar Rock Catwalk
!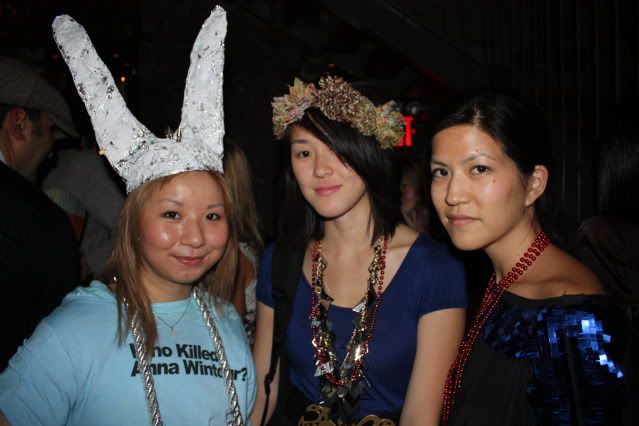 With Gilda of Queen Gilda and new friend (friend: I am bad with names- help me out!)



Nubia from Nubia's Nonsense!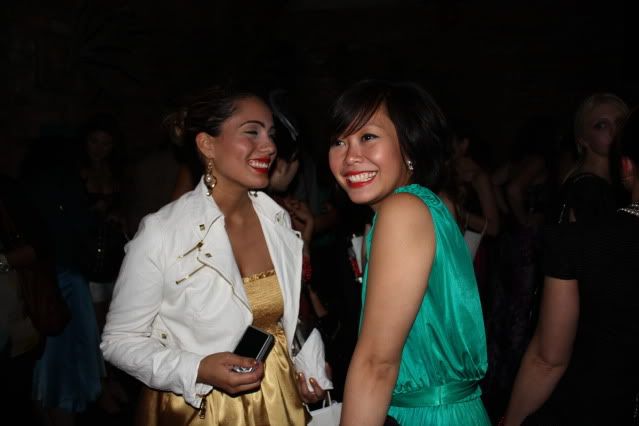 Nubia and Iyam from Style and Beyond!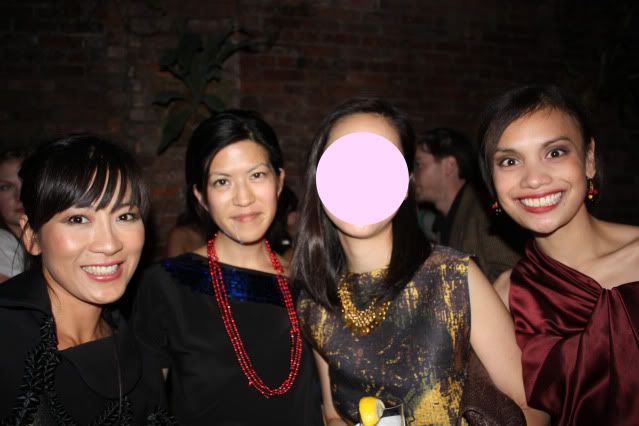 Hanh from Life in Travel, Thumbelina Fashionista and Lynn from All Things NYC! Love it!!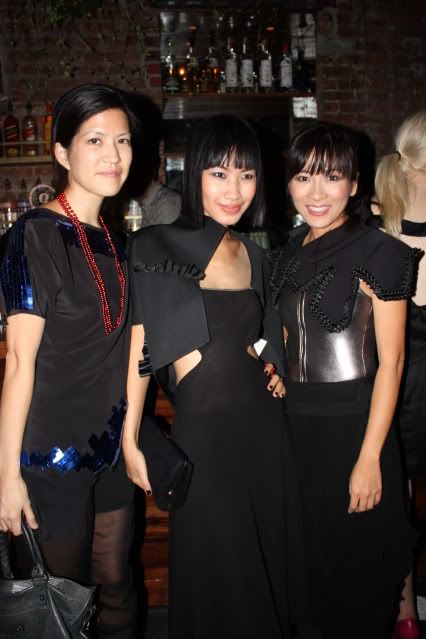 With Nini from Nini Style and Hanh!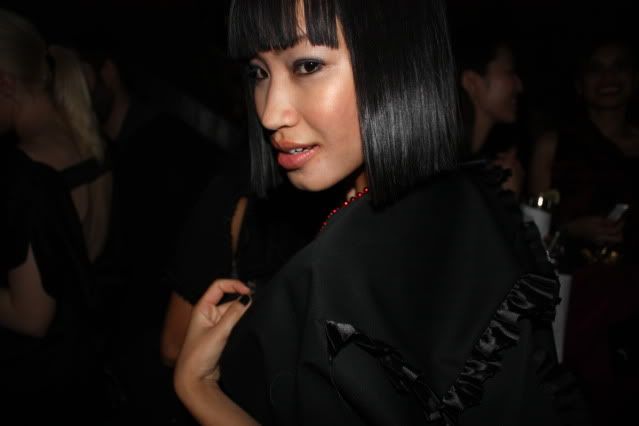 WendyB from Wendy Brandes Jewelry and Kathy from Fasshonaburu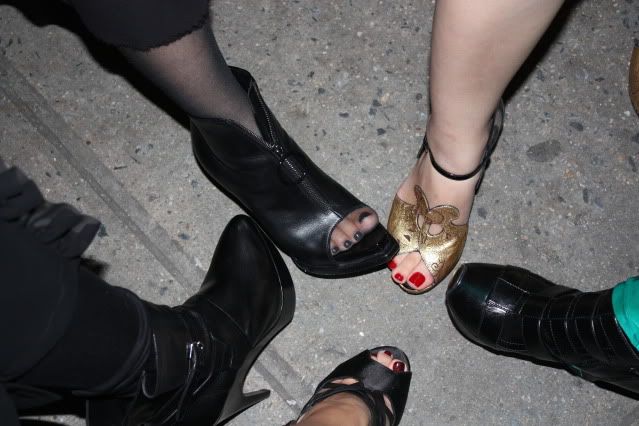 The obligatory shoe shot! From bottom left - clockwise: Hanh, Nini, Thumbelina, Iyam and me!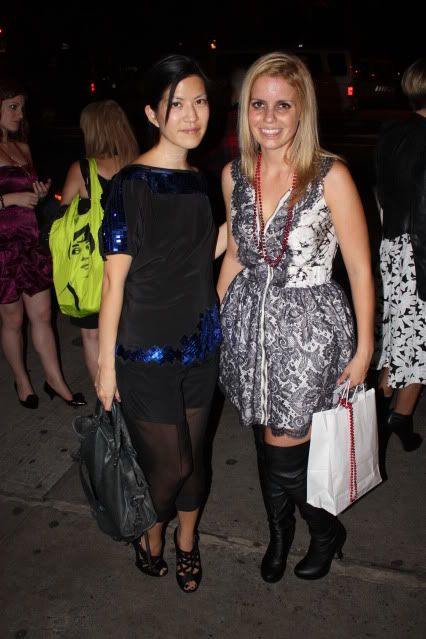 With Jordana of
Clutch 22
- who just moved to New York! How exciting!
All in all, a wonderful evening. Thanks for a great evening, Jennine, Jordana and IFB! Now... back to the Fashion Week grind!