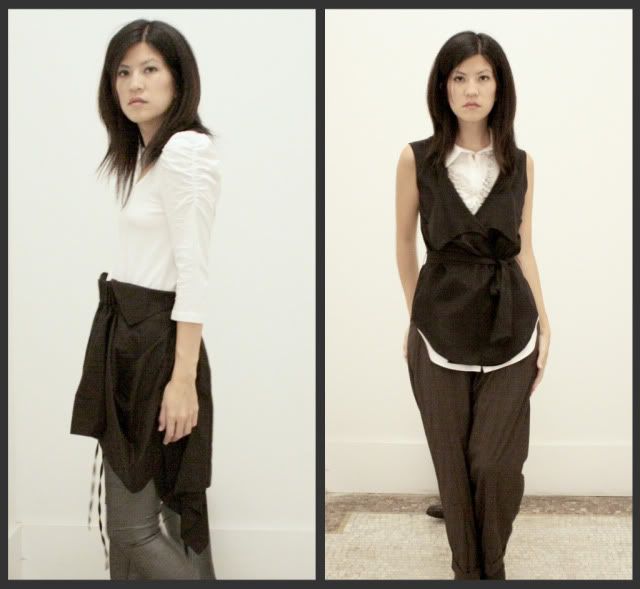 left: H&M tee, Bernhard Wilhelm skirt; right: CRHEE shirt with attached vest, ASOS trousers


I started thinking about wardrobe possibilities for
Fashion Week
and had a minor freakout this weekend. Over the next week, I'm scheduled to cover nearly 40 shows and will need twelve outfits. My style is pretty simple, and even though I'm no front-row A-list starlette, I'd love to dress with a little more expressive flair for a few days. It's sort of funny looking at my preliminary choices side by side; very black and white, right?
As I said in a previous post, my fairy godmother for the week is the designer behind the brilliant brand,
CRHEE
, who lent me a few wonderful pieces to fill in the sartorial gaps in my wardrobe. Thank you, Chrissy. You're a lifesaver...
Keep watching this space for NYFW coverage starting Wednesday night. I can't wait to share the madness with you.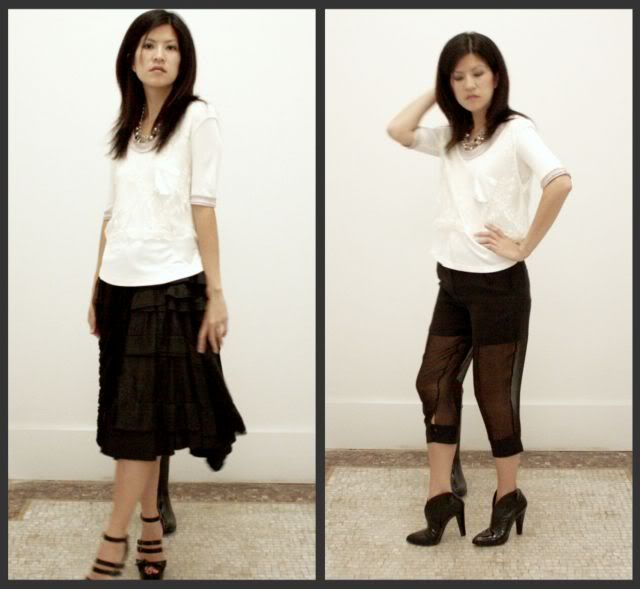 left: Eryn Brinie top, Comme des Garcons skirt, Topshop wedges; right: Eryn Brinie top, CRHEE sheer trousers, Miu Miu booties


What would/will you wear for Fashion Week?