Coco Avant Chanel
(they are releasing it in the States as "Coco Before Chanel" but I stick by the original title; feels more glamorous) will be opening in certain US theaters on Friday and the biopic of Chanel's early years looks just delicious. I am a fan of Audrey Tatou's waifish beauty, even if I haven't always loved her film choices (we will have to save a discussion of the vicious undertones in "Amelie" for another day).
Director Anne Fontaine said that her inspiration for the project began when she read a once out of copy biography called
Chanel and Her World
, written by an editor at French Vogue and confidante of the legendary designer. I had never read the biography before, so I ordered myself a copy on
Amazon
, and an extra copy for one of my lucky readers! Enter to win a classy hardback copy now before they release one of those cheesy "
As Adapted for Film Starring Audrey Tatou
" paperback covers with Audrey's mug plastered on the front.
After all... it's been a while since the last giveaway. So here's something for you, dear followers of Dream Sequins. Thank you for reading and good luck! Bisous!
Rules for the "Chanel and Her World" Book Giveaway on Dream Sequins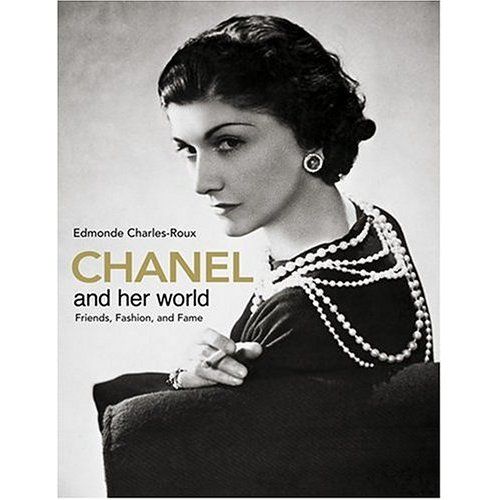 (1) You must be a follower of this blog (via Google Friend Connect) to qualify for this giveaway. See the widget in the right sidebar under "Cool Cats."

(2) This giveaway is open to lovely readers worldwide. Hurray! One lucky winner will be chosen by random drawing.

(3) You have up to two chances to win a hardback copy of the Chanel biography (pictured above).

For the first chance to win, leave a comment in this post. If you do not have a blog, please leave your email address so that I have a way to reach you if you win!
For the second chance to win, link to this post on your blog or via Twitter. Then leave a separate comment in this post that you have spread the word for your second entry.
Deadline to enter the giveaway is Thursday October 1st at 11:59 pm NYC time. The lucky winner will be announced on Friday October 2nd!
Bonne chance! (Sorry couldn't resist throwing in a little high school French...)