Ideeen
was my first backstage experience at New York Fashion Week, so I didn't really know what I was doing. Do I ask the models to pose? Can I just snap away without asking permission? After a few photos, instinct took over, and I just clicked away at anything and everything I wanted to document for my own photo album.
My experience was particularly memorable at this show because the clothing was so beautiful and floaty, inspired by Africa. Lots of tiny and large crystals studded mesh and chiffon pieces. I love me some clothing bling.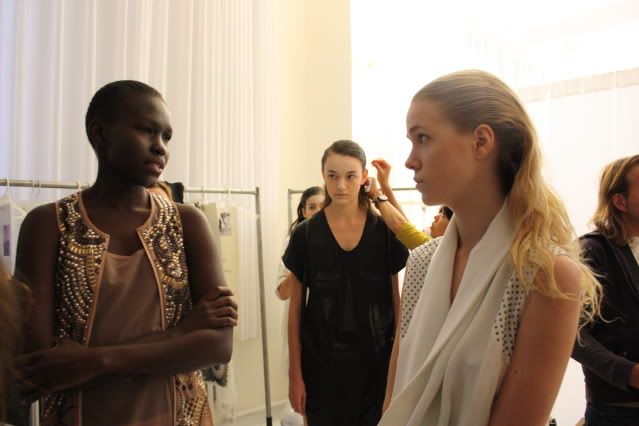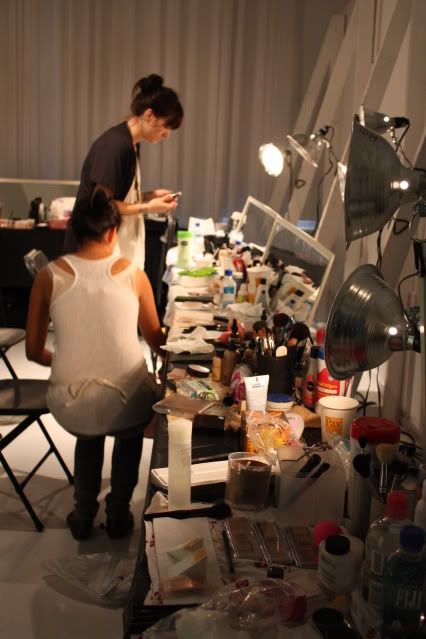 For more amazingly beautiful backstage and other pictures from shows, please check out the websites of photographers
Dan Moody
,
Ciao Chessa
and
Lady Lunacy
, who helped me out with some gorgeous photographs for my
Dossier Journal
writeups.
Hope you enjoy the weekend! I'll be resting, organizing a few more writeups from my shows and catching up on my DVR. Heaven!!! What will you be doing?