Sequins! Oh My!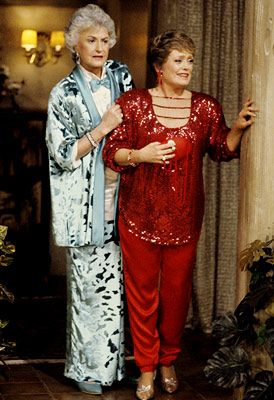 Inspiration: Golden Girls (source)
This is hardly groundbreaking news, but sequins will continue to be a hot trend for Fall 2009. I was fighting Balmain-ia (i.e. strong shoulders, 80s and aggressive shine) for a long time, but after checking out some vintage shots of the cast members rocking strong-shouldered sequin jackets on The Golden Girls, something about tacky over the top sequin gear feels oh-so-right. So, move over, tastefully muted paillettes and subtly sprinkled tunics. And bring on the bling-tastic vintage and Etsy finds for this Wishlist Wednesday!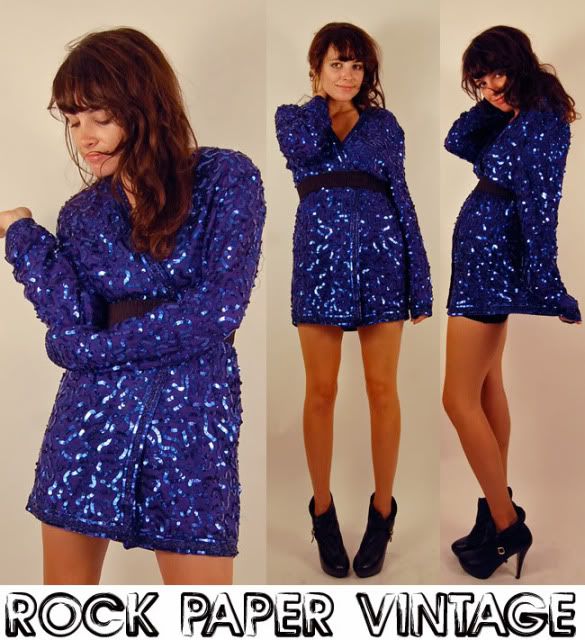 Jacket from Rock Paper Vintage
Navy sequin harem pants from Revasseur
from left to right:
(1) Sequin headband from
erinleighheart
(2) Jacket from
erstwhilestyle on Market Publique
(3) Sequin bow bib necklace from
RibbonsAndLace
Wishpot!


Speaking of wishlists, consider this an official announcement that I am now a "Fashion Expert" at Wishpot. Have you checked out the site yet? Wishpot is a social shopping site, wish list service and fun place to store gift ideas for yourself, family and friends. I use it when I go "window shopping" on the web; it's very simple and intuitive to use once you've installed the button on your browser bar or added to your bookmarks list. Given my more careful spending habits these days, I find it helpful to organize my shopping wishlists by priority and category.

You can check out my picks here
. Anyone can sign up for the service; it's free to join and... as you will soon discover, quite addictive! Check out http://wishpot.com
for more information.

What's on your wishlist today?