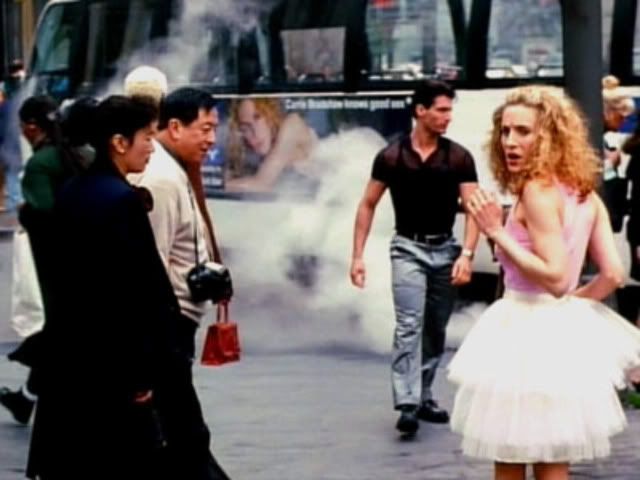 do you remember SJP in the tutu from that title sequence on THAT show? [source]

from left to right: Ouma; Zacharydickorydock and Ouma
Do you ever get gripped with obsession over a single item of clothing? And want to stock half your closet full of them? Or am I just a little clothing-OCD this week? Still fixating on tutus... And I found a handful of them on Etsy! Now to think about ways to make them appropriate for my conservative office ;)
In lieu of normal Weekend Links, I am going to return the favor of a few fun awards. I know you're thinking: Hey, these award things are like the chain letters of the internet... And normally, I would think that too, except that these awards are kind of pretty. So I'm posting them because I feel like posting something pretty today.
And please read and follow all these amazing bloggers! They do amazing work.

***KREATIV BLOGGER AWARD***

Given to be by FabBlab, who is fab-blab-ulous and is as obsessed with shoes as I am! Thank you, ladies!!!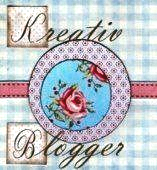 I would like to pass this award to the following "KREATIV" (ok anyone bothered by the typo there?) ahem- creative bloggers who make my days on the internet super enjoyable:

Lenorenevermore: a visual delight and this recent post about a rubber duckie is brilliant
That's Hideous: if you ever gasped while shopping online and said "oh that's hideous" then this is the site for you; check out this recent HSN post
It's a Beautiful Life: because Liv is lovely and I was really taken with this recent post about new design objects
The Swelle Life: I know I keep blathering on about Denise and her blog, but if her blog were a hotel, I'd check in and just never leave... her writing style is just that amazing
***STYLISH BLOGGER AWARD***

Given to me by The Trendy Dwarf, who tells me he is not very dwarf-like at all. In fact, he's a trendy tall guy. But I guess this street-style blogger wanted something slightly more memorable as a title. Thanks for the award, TD :)




I hereby bequeath this award to the following bloggers whose style makes my heart do flutters!

Through the Looking Glass: Hanako66 is gorgeous and does a delightful Etsy feature every Wednesday. What more do you need to know?
Daisy Chain Dream: she's got lovely style; sort of vintage-inspired, I would say! Love reading her blog!
Fashion In My Eyes: Nookie is an awesome girl and I love that she's kooky enough to photoshop googly eyes on herself
The Anthology: Kelsey's blog is a visual delight and she's just beyond gorgeous herself!
***Your Blog is a Treat Award***

Last but definitely not least, there's this award with a funny backstory. Denise from The Swelle Life gave me this award over email in early July. She had created this lovely button herself and sent it to me asking if I wouldn't mind being the first recipient of this award. I was so delighted that she would even choose me, so of course I said YES!
And, like a girl waiting to be asked to prom, I was kind of hanging there, waiting to be formally asked, but received no word back! So recently, I emailed her and was like: "Hey, did you give this award to me? Did you pick me?" And once we realized that things had been lost in translation, I was slapping myself on the forehead. So... THANK YOU, Denise. Better late than never, I hope!!!




I would be proud to pass this award to the five beauties whose blogs have shed light on what was once a dark, lonely blogging existence. Thank you for being you.
It's Unbeweavable: Liz is like a ray of sun. She is really wonderful at conveying her sparkling personality and warmth online! Love her!
Brigadeiro: This is one of the first blogs I crushed because I became enchanted with Brigadeiro's style. I'm always drooling over her latest buys, too.
SOS! Save Our Shoes: Not only are these girls wonderful and in the know about fashion and music... I had the amazing pleasure of meeting LJ and Fi in person and I was so charmed. Meet them online and get charmed yourself!
our.city.lights: She just has this rare taste in photography and a keen aesthetic eye. I crush her polaroids!
Wendy Brandes Jewelry: WendyB is not only lovely and hilarious, but one of the hardest working, multi-tasking New Yorkers I've ever met! She's got inimitable style!
Stay tuned this weekend for Twitter-views and the launch of a new series about shopping in New York (from your favorite New York based bloggers)!!!