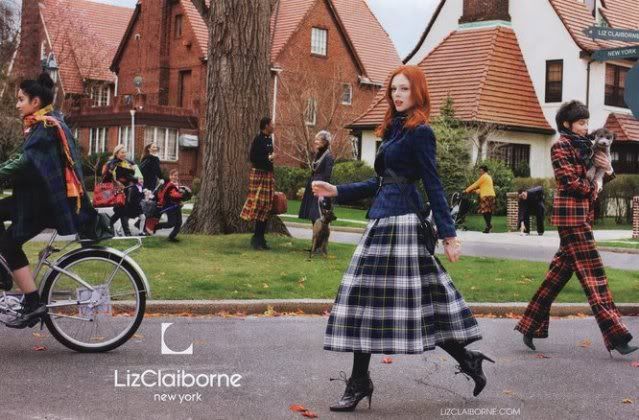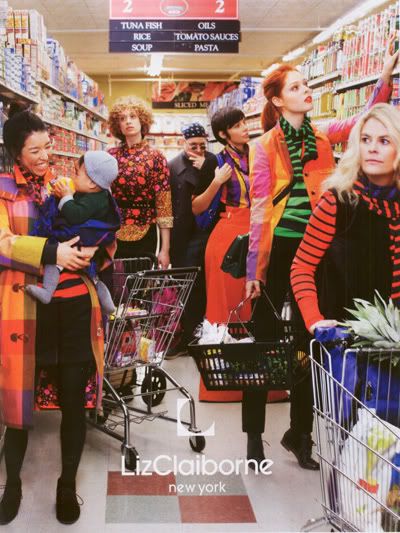 above: Coco Rocha for Liz Claiborne Fall 2009 [source]


Apologies for the belated Weekend Links. I had another wisdom tooth pulled this week, and it was off to bed and recovery with a stack of September issues for me. Hope you all had wonderful weekends!

READ

The Swelle Life is giving away an amazing PONO necklace.


Le Fashion Image posts some Balenciaga goodies
, but I'm over the moon for that tutu.

Shrimpton Couture just added a white ballerina tutu dress
. Eek!

Sweet jewelry giveaway
from Luphia Loves.

Doiknowyoufromsomewhere and I drool over these YSL pumps
.

Cheapskate Chic and I drool over the Kane for Topshop collection
(to be released next month).

DO/SAVE THE DATE

Wish You Were Here Swap: For a few weeks, starting August 22nd through September 13th, the Lower East Side will be hosting some pop up shops from London's Newburgh Quarter. Save the date for these awesome activities:


London/LES & Ladies Lotto Fashion Show - Saturday August 29th (2-6 pm) at the Municipal Parking Lot on Broome between Ludlow and Essex. Featuring designs in eco/vintage, the "Wish You Were Here" pop-up and looks from new boutiques/designers.
Labour Day in the LES - Sunday September 6th and Monday September 7th. Participating stores will reward you with discounts and goodie bags for breaking the fashion rules and wearing white!
God Save the Queen Wish You Were Here LES Wrap Party - Sunday September 13th (5-8 pm). Orchard Street will be closed for an all day party. The event will feature headlining bands from NYC and the UK and a range of other festivities.
Dream Sequins Pre-Fashion Week Meet-up: Save the Date- September 8th! I will be hosting a drinks meet up before the madness of Fashion Week grips the city. Please email me for an invitation! dreamsequins(at)gmail.com.
MORE ON THE LIZ CLAIBORNE EVENT
On August 12th, Liz Claiborne hosted a screening of a mockumentary made by Red Bucket Button Films (photos available here). Karen of Purple Lab NYC sent me this report of the event (after reading this, I'm still kicking myself for missing out):
What happens when a classic American brand is revisited by a designer known to break rules and go beyond what's expected? You get the new Isaac Mizrahi for Liz Claiborne collection!

The fall campaign stars real women, plucked off the street, and one Coco Rocha (love her and that flaming red hair - her color du jour). And Team Isaac documenting the making of - in an irreverent, discerning mock-umentary with a hint of Woody Allen for good measure.

To premiere, there was a chic blogger event like no other. The entire Liz showroom, a gallery-like space with never-ending ceilings and poured cement floors, beamed with glamour. All white tables, large screen, delicious white cord beanbag chairs, sophisticated fare, an old school popcorn machine (complete with Liz bags, of course), and a healthy amount of sugar (Crumbs cupcakes, Dylan's Candy Bar). U'Luvka vodka - accompanied by "Cocktail Colin" - served up Mizrahini cocktails.

Isaac was in the house - pink toenails and all (a new shade for him - he typically does orange!) - and the room was in hysterics over the piece, produced by Red Bucket Films.

With an RCA branded Liz Small Wonder flip camera, we all made ourselves into mini movie moguls. And the Madras Weekender gift bag - so fab! - was equipped with Isaac's "How to Have Style Book" (a.k.a. my new bible).
As for the clothes? They're not the Liz you remember back from middle school. Full of delightful prints, classic tartans, shots of hot pink, and lots of life... kind of like the film... and Isaac.