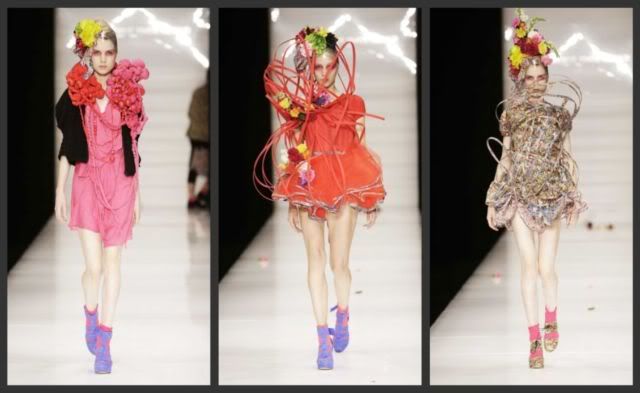 Fifth Avenue Shoe Repair Spring/Summer 2010
Hope you are enjoying your summer weekend, lovelies! Just a few quick weekend links for you, more Copenhagen Fashion Week images and awards... Things got a little sticky for me this week, as Twitter was out of order on Thursday and Blogger decided to shut down on Friday; so there will be no Twitter-views tomorrow. Enjoy these Weekend Links... Wishing you lots of sun and fun in your corner of the world!


READ

Liv of Blushless is hosting a giveaway on her wonderful wedding inspiration blog
. Check it out here
! (We featured an interview with the designer on Dream Sequins, which you can read here.)

More giveaways to enter: Liz of It's Unbeweavable is back to her fierce, blogging self and she's hosting a lovely giveaway here
. Not to toot my own horn, but I did a guest post about "Real New Yorkers
" on her blog, so if you haven't checked it out-- read it :)

If you are just catching up on Dream Sequins, we had a busy, post-heavy week! Check out this Behind the Blog interview
with the lovely Diana of our.city.lights (dreamy photography and witty writing), a Shoptalk interview
with Krista of incredible emerging and independent fashion marketplace Light Vision, a post about statement jewelry eyecandy
and continuing, obsessive coverage of Copenhagen Fashion Week here
and here
...
COPENHAGEN FASHION WEEK - Day 3

Yeah. I know. I'm obsessed with Nordic fashion this week. As I was looking over images from Copenhagen, I found myself unable to edit the goodness that was Spring/Summer for Fifth Avenue Shoe Repair. So I posted six mouthwatering, jubilant spring blossom looks from the label above. I recently learned about Visbol de Arce, and was impressed by their Autumn/Winter 09 collection and have mixed feelings about their Spring/Summer collection. I think they are a talented new label to watch, and I hope they break out of "trendy" items and push their creativity next season. And last but not least, I am happy to present some looks from Carin Wester.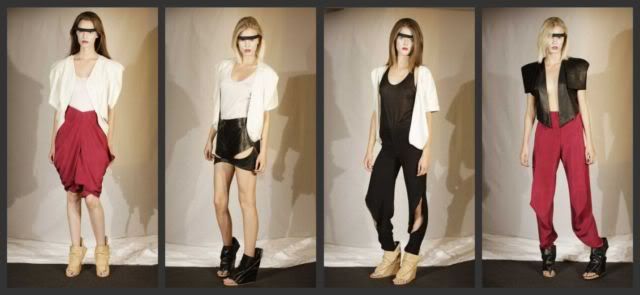 Visbol de Arce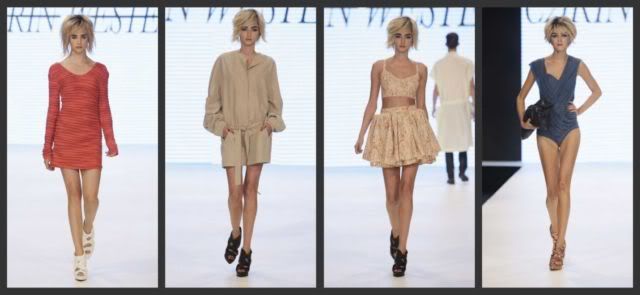 Carin Wester


AWARDS!


Carlotta My Way has given me an award! This girl is seriously wonderful and amazing! Read her blog!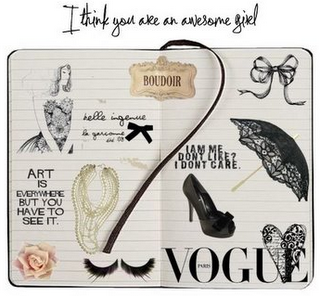 The Fat and Skinny on Fashion has given me the "Awesome Girl" award. Check out her blog because I think she's awesome, too.

The rule attached to the Awesome Girl award was to tag 10 bloggers and to list 10 facts about yourself. There were no rules attached to the My Way award, so I am going to group these two awards together and award them to the following AMAZING bloggers:


YOU (Yes you, lovely reader! Tag, you're IT!)

10 Things


I don't want to bore you by listing ten things about me. So I'm going to cheat and list ten designers I want to kidnap and brainwash into making me lovely clothing/accessories for life. (Don't get alarmed- I have no plans to kidnap these brilliant creatives!)

Christopher Kane - no shortage of silly ideas and brilliant execution
Rodarte - they're brilliant and I feel like these talented sisters had the same dorky outsiders in California upbringing
Preen - for amazing silhouettes
Nicholas Kirkwood - for the shoes, silly!
Minimarket - because they would be amazing for daywear staples, plus they are sisters!
Boyy - this designing duo are beyond the IT bag
Ann Demeulemeester - need I say more?
Zero + Maria Cornejo - classic but interesting dresses
Rad Hourani - I don't know that I have willowy frame required, but I love it all
Alexander McQueen - for those moments when only a dramatic ballgown will do