Hope everyone enjoyed their weekends! I apologize for the delay in releasing Twitter-views this week. The Mr. and I spent some time playing tourists on the Lower East Side, checking into the new Thompson LES, which had an adorable pool deck and a lively bar scene. Our rate was reasonable and the service was superb. We would highly recommend it to our friends...

For last week's Twitter-views, I asked my stylish and fashionable Twitter friends the following question: "If you could sit front row at three designer shows during New York Fashion Week, which would they be?" Some dropped the usual classic names, while others decided to leave New York altogether, preferring designers who show in other fashionable cities. Here is what they had to say...

@fashionista0921
DVF, Isaac Mizrahi, Christian Siriano

@MarieDenee
Donna Karan, Marc Jacobs, DVF... they always have very interesting items!

@fairykikka
wang balmain von furstenberg!!

@SabinaLes
Custo Barcelona, Zang Toi, A.Herchcovitch

@ClandestineChic
Alexandre Herchcovitch, Carolina Herrera, and 3.1 Phillip Lim :)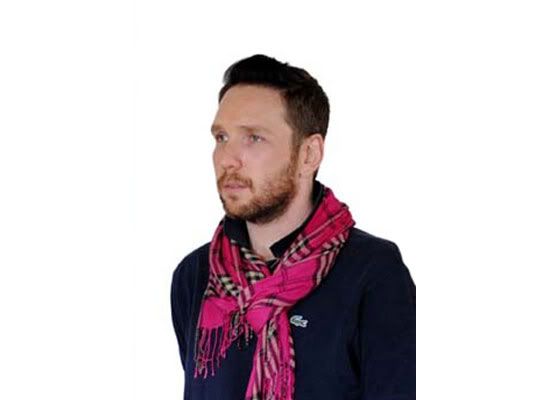 Alexandre Herchcovitch [
source
]
@GraysonMae
Rebecca Taylor, Anna Sui, Jill Stuart.

@jessestrada
mcqueen, balmain & DVF

@VanessasRunway
Marc Jacobs, Diane Von Furstenberg & Erin Fetherston! :))

@samcab
Probably only Zac, and half of that is for the celeb watching. If Wang is doing a show, I'd want in there too.

@Retrochick_uk
3.1 Philip Lim, DVF, Anna Sui

@ciaochessa
DVF, Marc Jacobs, Michael Kors

Marc Jacobs [
source
]

@ourcitylight
Rodarte, Nanette Lepore, Frank Tell

@coutureallure
Chado Ralph Rucci, Isabel Toledo, and Hussein Chalayan.

@electricclaire
Karl Lagerfeld (of course!), Alexander McQueen and probably Alexander Wang, although the last one is variable...

@stylish_in_dc
arise african collection, badgley mischka, and max azria

@NHillDesign
me? Oscar de la Renta K? Rodarte. S? Philip Lim

@chicagostyle
looking at NY sched. HERVÉ LÉGER BY MAX AZRIA, 3.1 PHILLIP LIM, ANNA SUI

@Penelope323
Would love to be in the front for DVF, Betsey Johnson and Marc Jacobs!!!

@MidtownGirl
Ralph Lauren, Tory Burch & Nanette Lepore.

@hanako66
dvf, Nanette Lepore, and if I could have gone to see the Fall 2009 collections-Barbie!

@juicyincouture
Elise Overland! Wait she is NY right? Lol and Diane Von Furstenberg !

Elise Overland [
source
]
@ciaochessa
ooohhh...only NY? What about Prada, YSL, LV...Balmain, Gucci, Fendi, I'm getting the goosebumps...Armani..ohmy

@ten10things
cavalli, marc jacobs and chloe. that's just what popped into my mind..there are so many others i'd love to sit front row for.

@WendyBrandes
I've had front-row nirvana: Zang Toi and @francisnewyork
for clothes that I wear, Marc Jacobs for scene. Can die happy ;-)

@thefatandskinny
rachel roy alexander wang and erin fetherson

@kimair
proenza schouler, rodarte, and oscar de la renta would be my picks...

@tenaciousleigh
chanel, marc jacobs, dvf.

@jewelrywhore
my 3 picks are rebecca taylor, rodarte and Christian siriano!

@brianakay
Rodarte. Balmain(although it isn't part of NYC fashion week!). Jill Stuart

@amandalee
Yohji Yamamoto. Wenlan Chia. Band of Outsiders. can i pick more? i can give you like a dozen more.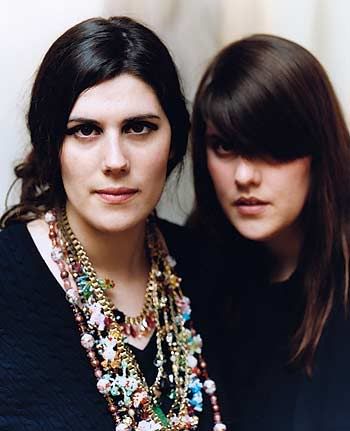 Rodarte [
source
]

Which three New York designers would you pick?


Speaking of classic New York designers, Dee of The Candid Commentary and some lovely organizers for Liz Claiborne invited me to a screening of an Isaac Mizrahi mockumentary last week, but due to the ill-fated timing of my wisdom tooth extraction, I missed the event... It sounds like an amazing time was had by all, and many of my favorite New York fashion bloggers were in attendance. Isaac was there and I am still kicking myself for missing out! Please do check out her coverage of the event
, along with some amazing pictures.

Other Twitter-views on Dream Sequins:
#9: Ultimate Designers
#10: Guess Who's Coming to Dinner?
#11: Top Fall Trends