As some of you know, I had a wisdom tooth pulled this week and the pain took me out of commission for most of Monday and Tuesday...

The only positive thing to come out of my dental woes?

This pale beige tutu skirt that I found near my dentist's office on the way home.
A cheap, no-name thrill.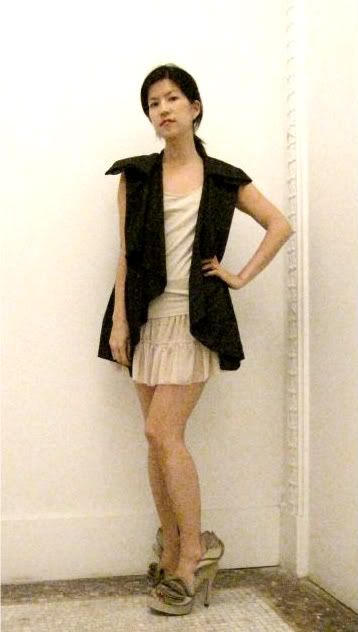 above: Aryn K vest, tutu skirt and Emma Cook x Topshop shoes

The only problem with the skirt is that it's a wee bit on the short side...
So I thought about other styling options...
above: tutu worn as poncho, Ann Demeulemeester fishtail skirt and Emma Cook x Topshop shoes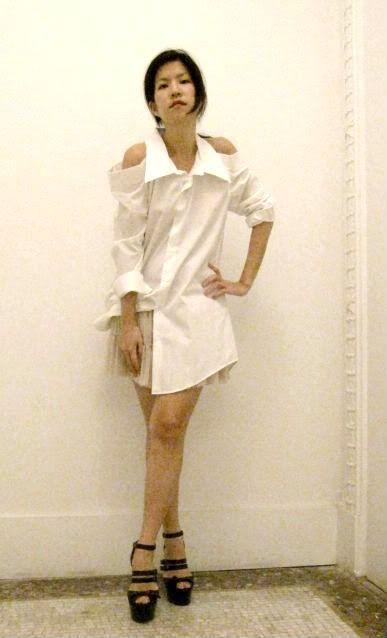 above: tutu skirt worn as petticoat under Limi Feu tunic with cutout shoulders and Topshop wedges

I'm thinking about using it next as a layering piece for some of my bold, patterned leggings.

Do you own a tutu? How do you rock it?

Click here to participate in the "Postcards From My Hometown" project. Like penpals without the commitment!