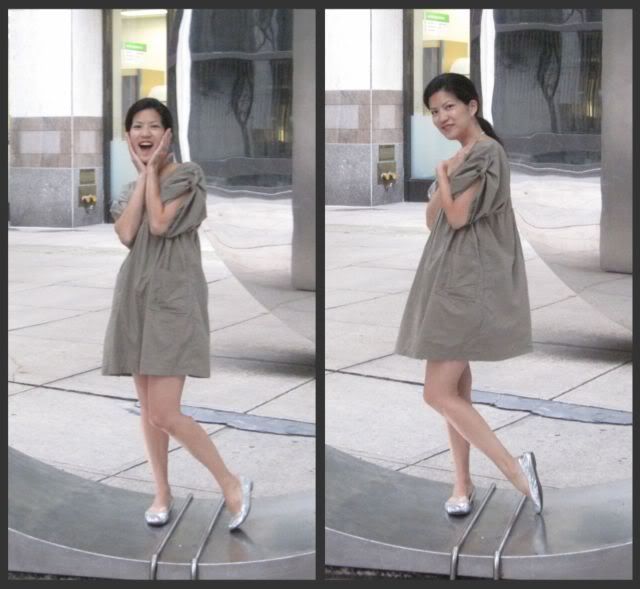 dress from Pinkyotto, silver flats by Lanvin


On Saturday night, the Mr. and I were invited to join a group of adventurous foodies for a crab boil at Back Forty, a charming restaurant in the East Village. I had never experienced a crab boil before, but the basic concept of the meal is that you get a bucket of never-ending whole boiled crabs dumped on your table... A seafood lover's dream and a dainty eater's nightmare. Not knowing what to expect, I put on my most comfortable summer dress.

I convinced the Mr. to photograph me in my outfit before we headed out. "Do something interesting," he pleaded, when I did my usual non-smiling poses. The ones above are some of my best shots; I'm looking really excited about the evening ahead.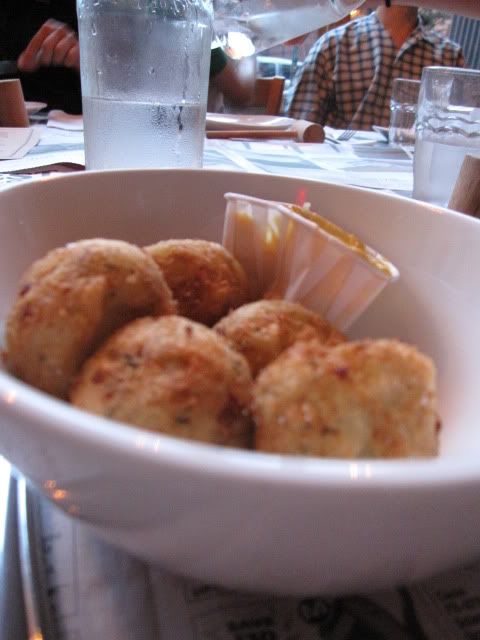 bowls of cod and potato fritters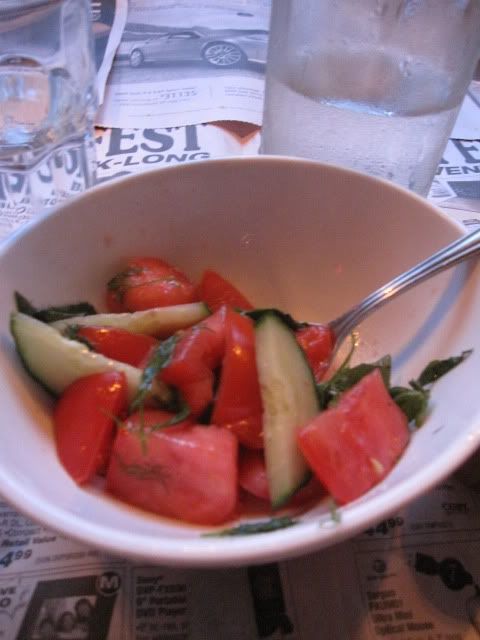 summery cucumber, tomato and watermelon salad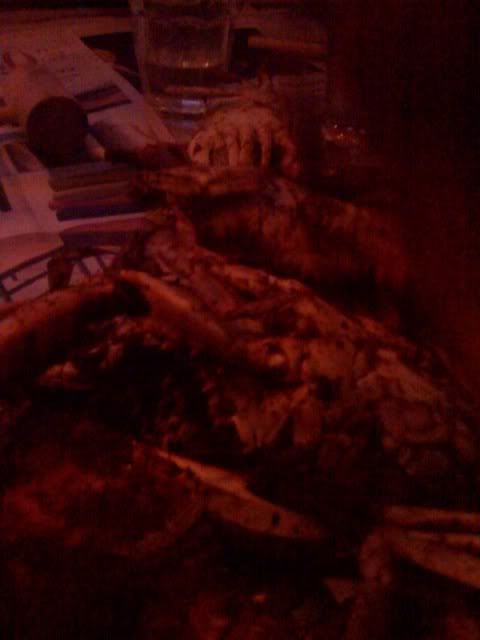 the crabs: succulent, covered in Old Bay spice


To finish off the evening, we had plates of fresh peach and blueberry cobbler, and found ourselves at a karaoke joint, singing Michael Jackson and Depeche Mode songs. Because we're nostalgic like that. A perfect summer supper.
Hope you are enjoying your weekend so far! I wanted to also post these photos of a gorgeous Personal Library Kit that I won recently from a giveaway courtesy of Diana from our.city.lights. My sister and I used to "play library" with our books at home, so this is something I'm looking forward to using in our modest home library Chez Sequins! Thanks, Diana...