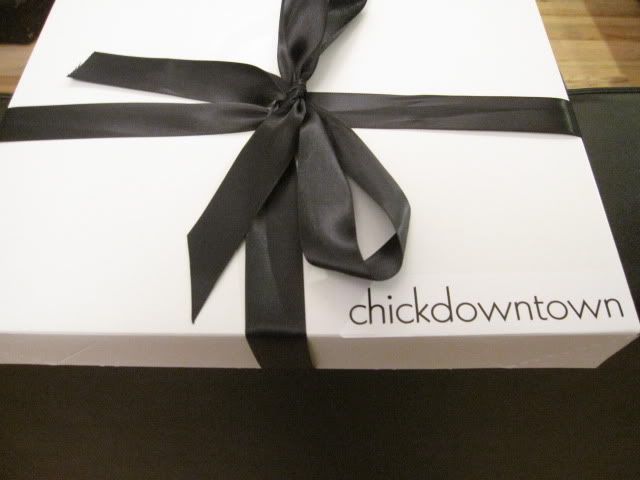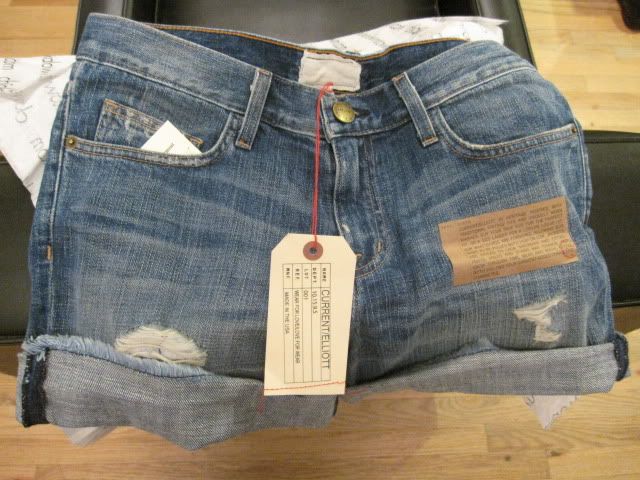 I recently won a pair of Current/Elliott distressed denim cutoffs from a giveaway on Lady Lunacy's blog, courtesy of Chick Downtown. To my delight, this beautifully wrapped box was waiting for me at home. A wonderful surprise ending to an otherwise gloomy week (at least weatherwise)...

Hopefully the sun will come out again soon so that I can wear my new shorts out! They are comfortable, stretchy, and a bit loose to be considered true sizing, but I have a feeling they will be my go-to baggy shorts for lazy, loungy days... This model, by the way, can be worn as is, or rolled up for a shorter length.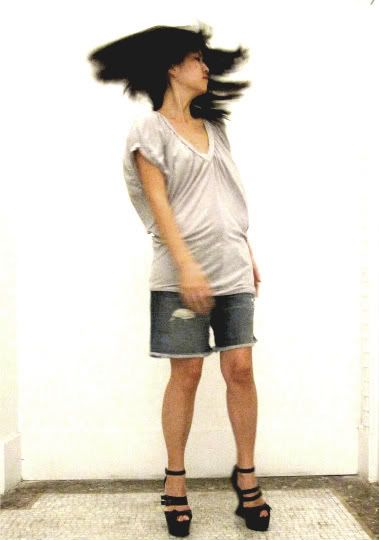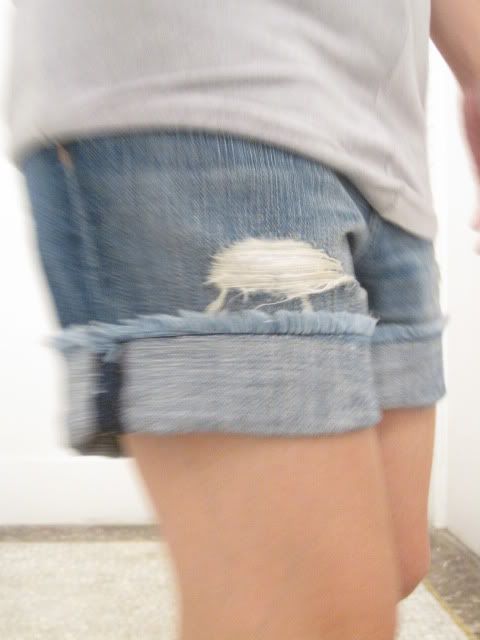 shirt: Eryn Brinie
shorts: Current/Elliott
shoes: crazy Topshop wedges
How do you wear denim shorts? Hope you're enjoying your weekend so far. Tomorrow, I'll be publishing Twitter-views on fall trends. So please stay tuned! :)
While you're here, would you mind taking my reader poll (see sidebar on the right)?? Your opinion matters!