Two labels best known for slouchy yet tailored Nordic cool will be presenting their looks for Spring/Summer 2010 this week: Carin Wester and Wood Wood. I thought I would continue my preview of Copenhagen Fashion Week from this post last week with a taste of some participating designers and their previous work....

Carin Wester

A native of Sweden, Carin Wester graduated from Beckmans College of Design in fashion and launched her own line in 2003, which was an immediate hit with the fashion world. In 2004, the designer was awarded a "Newcomer of the Year" award from Swedish Elle. The designer is known for her clean, simple silhouettes and neutral palettes and designs menswear, womenswear and accessories. For Autumn/Winter 2009, Wester stuck to on-trend shapes and colors, with lots of black and grey and pops of cream and yellow, featuring wearable, body-conscious dresses, cropped pants and sick sick sick leather wedge boots.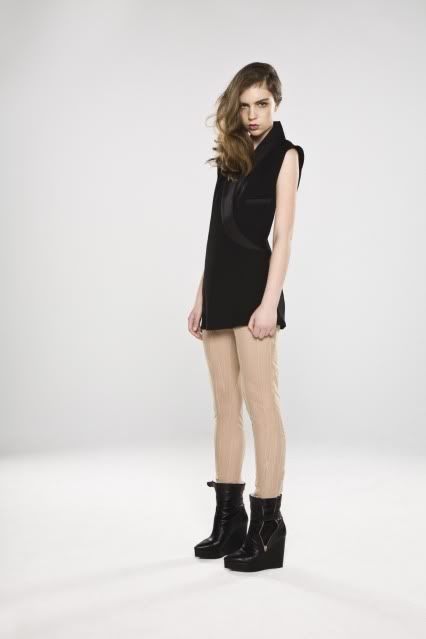 Wood Wood

Wood Wood is a label based in Copenhagen that effortlessly marries elements of streetwear and avant-garde design. This is the kind of laidback fashion you can imagine an off-duty model wearing on a street-style blog or that fashion forward officeworker who wants to pepper her wardrobe with something different. The label designs both menswear and womenswear and I love their graphic prints and collaborations with labels such as Adidas, Comme des Garcons and Fred Perry. For Autumn/Winter 2009 womenswear, the story was neutrals in beige and grey, with pieces in green lumberjack plaids. Voluminous trousers worn cuffed at the ankles like these will be my staples for autumn/winter.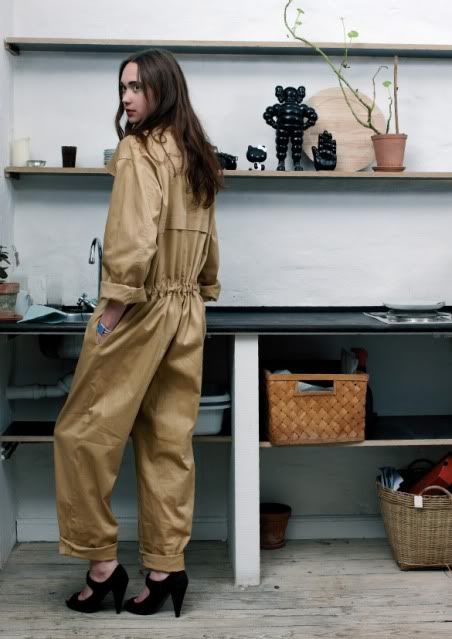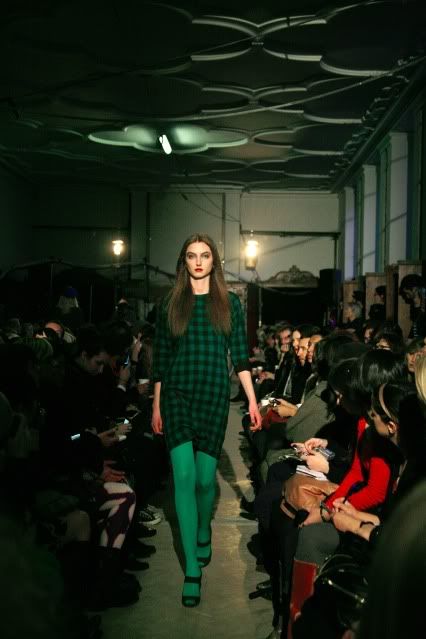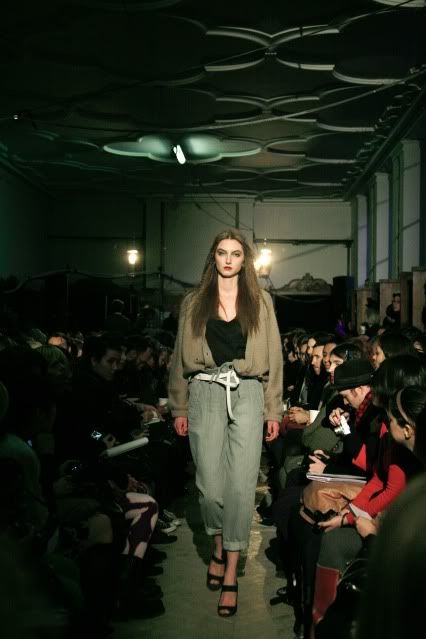 all Autumn/Winter 2009 images courtesy of Agentur V
What do you think of these designers? Would you wear Carin Wester or Wood Wood?