all images courtesy of our.city.lights
Visiting our.city.lights is like entering a gorgeous, soft-focus dreamworld. I love visiting the blog, which is a collection of insightful writing and photography by the lovely Diana ("like the camera"). One ongoing project on her blog is 6,768 Miles Apart
, a photography collaboration with blogger Ana of On Dressing Up
, in which the pair communicate with one another through a week's worth of photographs; it's really interesting to see the photographs side by side, and sometimes there's a beautiful, uncanny symmetry to their pictures. Please read on to learn more about Diana and her wonderful blog...

Five Questions for My Favorite Bloggers
Who are you?
Blogger, internet sensation (ha), bibliophile and amateur photographer, housewife extraordinaire.

Where are you?
Living in one of California's historical landmarks. Not many know of it, so less tourists! Plus I live ten minutes from Disneyland! Mickey is my neighbor.

What is the concept behind your blog?
The love of books, the uprising of a new generation of librarians, photography, vintage, and just being a part of a great community I can never find IRL. It's not as sad as it sounds, promise!

When you are not blogging, what else do you enjoy doing?
Reading, taking photos, housewifing, twittering!

More importantly… what are you wearing? :)
Skinny Levi's, white AA v-neck, glasses and TOMS gold sequined shoes :)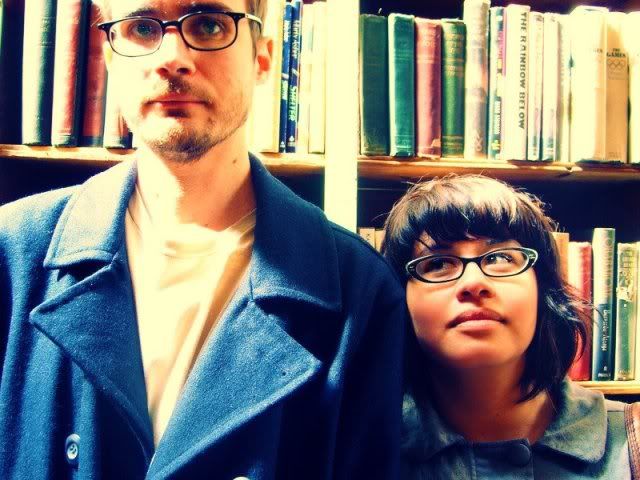 The lovely Diana and her husband from a recent post
A photograph by Diana from a recent post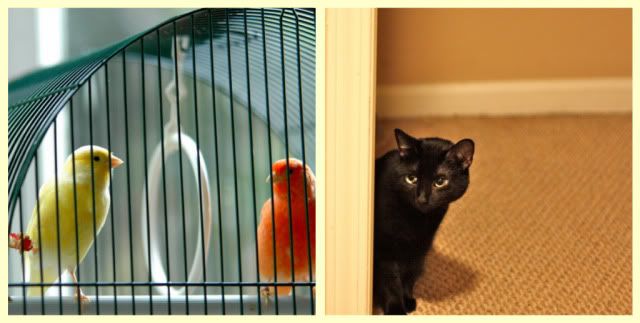 From a recent 6,768 Miles Apart post
A dreamy polaroid from a recent post
Thanks for the interview, Diana! For more dreamy images and writing, check out
http://ourcitylights.org
...
Recent Behind the Blog interviews:
Life in Travel
Dapper Kid
District of Chic