all images courtesy of Modediktat
My friends, it's official; I now have a new fashion blog addiction... Modediktat, a visual delight, a fashion lover's dreamy collage on overdrive. Lovers of Margiela, Givenchy, Balenciaga, YSL, Isabel Marant, Balmain-- you know, the "biggies"-- will find a kindred spirit in Sofie, whose giving, gorgeous personality is the real star of the show on her blog. For someone with an enviable wardrobe, brimming with the most gorgeous things (here's looking at you Isabel Marant studded booties and Opening Ceremony buckle boots!), Sofie is down to earth, genuine and a grounded person in general. Read on to learn more about the mysterious lady behind the blog, including a glimpse of the notoriously camera-shy blogger herself!

Five Questions for My Favorite Bloggers
Who are you?
I am a former catwoman character, nightclub-bouncer, fashion photography assistant, event manager, artist supporter, investor relation manager for media companies. I danced and organized for Warner, bounced for German nightclubs, organized big events and record release parties, babysat the Pet Shop Boys, NSync and international well known actors, did cheerleading for and sold companies. I faced human chasms, saw incredible greed, rode every financial bubble, earned much money in short time and spend it much faster.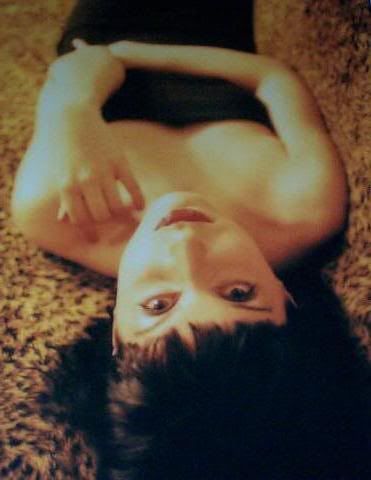 Where are you?
Imagine…. A big mass of stars, milky way, a 12 planet system, the third planet from centre, the European continent, Germany, Western Germany…. In the fashion capital of Germany….

What is the concept behind your blog?


Actually, there is no clear concept. Wait, maybe that's the concept. Most of the time I'm scanning the net, fashion mags, stores, talking with friends from the fashion scene and the fashion blogosphere about upcoming and/or current trends and try to channeling it into my newest posting.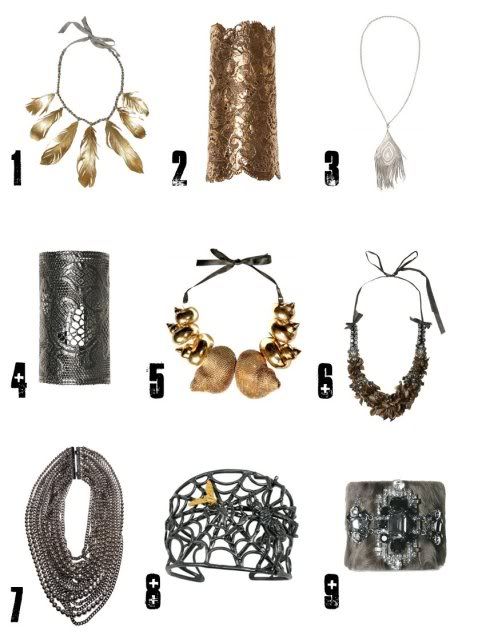 When you are not blogging, what else do you enjoy doing?
Apart from being a media junkie (DVD, TV, CD) I enjoy reading. Kissing my fiancé, who is my classmate from school, my big love and my best friend. :) Meeting up with friends. Taking care of my family and friends. Smiling & Laughing. Shopping. Going for a walk. Just sitting in a café and watching people walking by. Swimming. Counting the stars in a starlit sky. Watching the waves at the beach. Doing collages and paintings (again). Thinking about my sister (sometimes it makes me happy, sometimes it makes me deeply sad). Making others laugh. Living.

More importantly… what are you wearing?


Currently, most of the time I'm wearing blue jeans (7 for all Mankind Roxanne, Current/Elliot Skinny jeans, latest addition Adriano Goldschmied) and plain white shirts/tshirts as well as tops by Maison Martin Margiela, Rick Owens, James Perse, Vince, H&M + Zara etc. Jackets by Rick Owens, Gucci, Zara, Topshop, Chloe – Bags: Margiela and Balenciaga (from First to Weekender – but: only from 02-05). I love Giuseppe Zanotti (heels and flats), Lanvin flats – and my Chloe Sevigny for Opening Ceremony Buckle Boots. Actually I'm spending way more on shoes and bags than on clothes. In daily life I keep it simple when it comes to jewelry: my engagement ring and my white gold Jennifer Meyer leaf necklace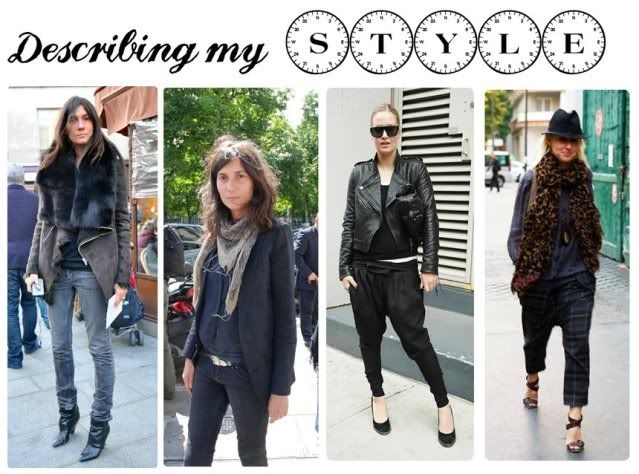 Thanks so much for the interview, Sofie! For more information, click click click to her blog here: http://modediktat.de!
More Behind the Blog interviews:

our.city.lights
Life in Travel
Dapper Kid
Save snail mail! Click here to participate in the "Postcards From My Hometown" Project!