all images courtesy of Couture Carrie

Couture Carrie is like a fashion editorial from your favorite magazine... on steroids. When I first stumbled across this site by chance, I found myself drawn into the orbit of her dizzying, daily fashion picks. I love Carrie's trendspotting skills; her encyclopediac knowledge of fashion editorials is breathtaking. I don't know how she does it, but if you give her a trend from today, she can produce a parallel set of glossy images from years ago as well as days ago. It's just pure genius. If you haven't checked out her site yet, and you're a serious lover of fashion, then you are missing out big time. For this week's Behind the Blog, I present to you... Couture Carrie....

Five Questions for My Favorite Bloggers


Who are you?

Couture Carrie... A pseudonym, naturally! My full name is Catherine Ryder Critton, but I have been "Carrie" for as long as I can remember. And as of February 2008, I am better known as "CC"!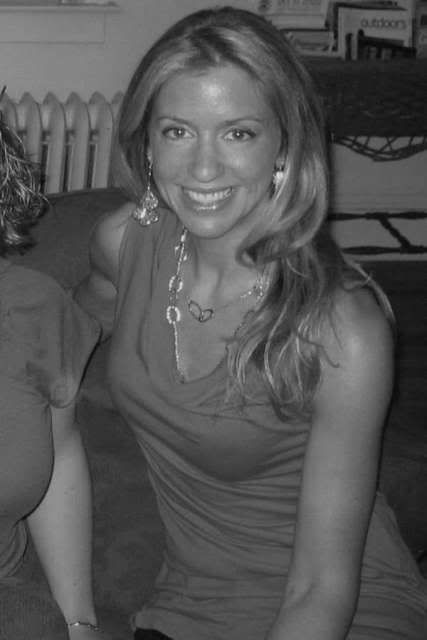 Where are you?

I live in West Hartford, Connecticut, but I have also called New York City, Atlanta and Salamanca home!

What is the concept behind your blog?

Couture Carrie is intended to keep my Fellow Fashionistas informed and entertained... I tend to focus on runway trends and how to channel them through smart shopping. I adore magazine editorials and often feature their captivating images in my posts. Of course, the stunning (yet dwindling) art of Haute Couture provides CC with constant inspiration. I try to incorporate Couture looks in my posts whenever possible. My preferred Couture houses right now are Christian Lacroix, Christian Dior, and Jean Paul Gaultier (pictured courtesy style.com).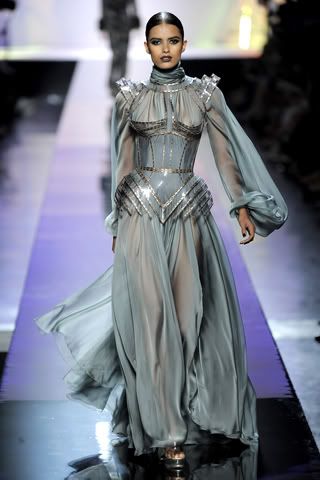 When you are not blogging, what else do you enjoy doing?

I am a Pilates instructor, so I love to exercise in my free time... My primary sources of adrenaline are yoga, running and spinning. Of course, I also love to dine out with my gal pals and experience new and interesting cuisine. Wine tasting with my mom and sister is an endless source of fun ~ I consider myself a budding oenophile! I am also an avid crossword fan. The New York Times daily progressive is my favorite... Finishing a Saturday puzzle is a true challenge! Naturally, I adore shopping, too!




More importantly… what are you wearing? :)

Right now, I am wearing Current/Elliott's The Legging jean in black (from Chickdowntown.com) and a fuchsia American Apparel asymmetric dress. My shoes are Pedro Garcia (nude, platform peep-toes) and my jewels are a mix of high and low... my gold Carrie name necklace, a huge cocktail ring given to me by my friend Erika, and some dangly earrings from Target.


Thanks so much for the interview, Carrie! For more mind-boggling genius fashion collages, check out
http://couturecarrie.blogspot.com
.
More Behind the Blog on Dream Sequins:
Annie Spandex
Modediktat
our.city.lights