all images courtesy of Annie Spandex

You may not personally know Annie Spandex, the Nashville-based fashion blogger with a unique sense of rocker style, but you know her by sight. She's the girl at all those music shows and dive bars working that unmistakably cool, laidback look: part glitter glam and part tough girl boots. When I stumbled across her site months ago, I was charmed by her outfit shots against a vintage-looking kitchen backdrop and her brilliant DIY projects (including a recent foray into tie-dye boots, a wonderful way of tying together some popular trends). I love how resourceful and accessible her blog can be; for those moments when I'm reading her site, I feel like that sense of DIY-rocker cool can be mine, too. Money doesn't buy you style, and Annie, with her budget-friendly buys, reminds us of that fact every week! Please read on to learn a little more about the cool lady behind the blog...
Five Questions for My Favorite Bloggers
Who are you?
I'm Annie Spandex. Someone once called me a grunge princess and I'm trying to live up to the compliment. Why Spandex? Honestly, I don't know, it just sounded good. I'm a huge fan of 70's glam rock, so it fits me.

Where are you?
I live in Nashville, aka Music City, USA, and I LOVE it here.

What is the concept behind your blog?
My blog is mainly a place for me to express my style and talk about the things I want or admire. I realize how pretentious this may sound, but fashion is truly my artform. I keep my eye on trends but I have a fear of looking like a fashion victim. I always try to put my own spin on something or just do my own thing. I'm known for having a funky, budget-friendly, rocker style.

When you are not blogging, what else do you enjoy doing?
There is an incredible rock scene here, and I spend a lot of time going to shows and dive bars. I also like to attend art openings and dance parties--which tend to make for more interesting outfits. On quiet nights, nothing beats cuddling with my boyfriend and watching documentaries.

More importantly, what are you wearing? :)
Right now, I'm wearing a T.Rex t-shirt and indigo jeans, barefoot and casual. :)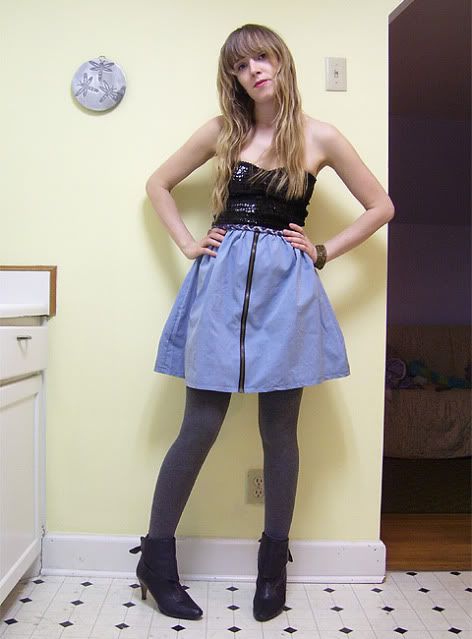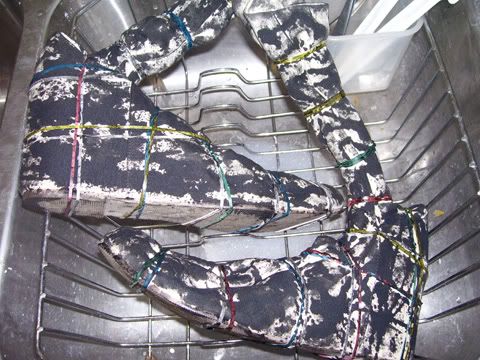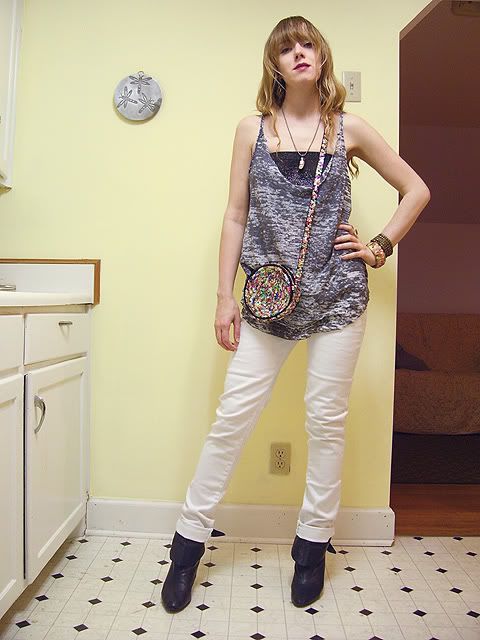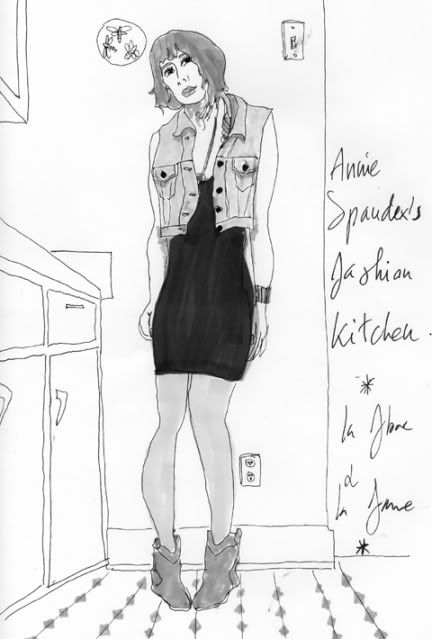 Thanks for the interview, Annie! For more stunning pictures, check out http://anniespandex.com...

(Personal note: I'm still suffering from dental woes this week so I apologize in advance if I haven't been as active in the comments section or visiting your blogs regularly. I really do appreciate your visits and will hopefully bounce back to my old self shortly! Until then, please enter my new giveaway for some awesome Rock Socks!)