Champagne time! [source]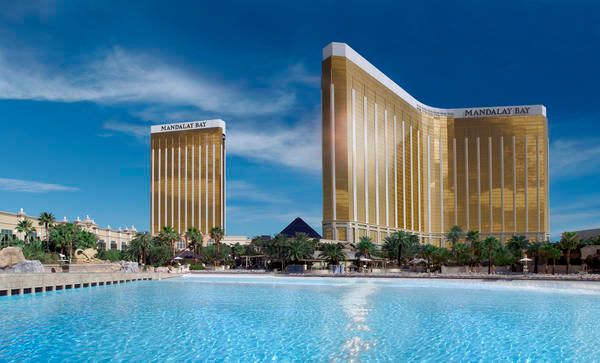 Pool time! [source]

By the time most of you read this, I will be in Las Vegas hopefully lounging by the pool of our swanky hotel. I'm so excited about my girls' weekend! I really need to unplug and relax as I've been feeling a little burnt out, juggling work, freelance writing and this blog. Hope you enjoy yourselves, everyone! And do take some time to enjoy these weekend links. There will be no Twitter-views this weekend because I'll be sans laptop! And please keep your lovely comments coming. I promise to return the favor upon my return on Monday!!! xx D
READ
There are so many giveaways circulating in the blogoverse, but please do check out this awesome hair and makeup giveaway from It's Unbeweavable! Love Liz and her blog and this giveaway is just the icing on the cake. Go now and you might win a Sephora palette and other great prizes!

Speaking of beauty giveaways, Through the Looking Glass has a sweet one for you: Bliss Triple Oxygenating packs! I would LOVE to win this one. And check out her blog as well! Love her style!

Mary Jane Frances is giving away a lovely pair of crystal earrings! Visit her shop's blog, which is an inspirational read as well!

If you are just catching up on Dream Sequins, be sure to catch two great Behind the Blog interviews, with the lovely Emma of All In Your Innerspace, a Brooklyn babe with great style and Denise of The Swelle Life, a Canadian writer/blogger whose heart will always remain in Paris. This week, I also published a roundup of favorite designers via Twitter-views with some fabulous Twitter friends.

SHOP/DO

80%20 pop up shop at Inventory will be opening this weekend: Saturday, June 20 through Sunday, June 28; Opening party, Tuesday, June 23, from 6 to 8 p.m. 237 Lafayette Street, New York. [via refinery29]
Falls is hosting a pop up shop this weekend at The Bathroom, with pieces from Fall and this season. Friday, June 19, from noon to 8 p.m.; Saturday, June 20, from 11 to 8 p.m.; and Sunday, June 21, from 11 to 7 p.m. 94 Charles Street, New York, NY. [via refinery 29]
Oak launches their annual 3-week sale this Friday, June 19. 28 Bond Street, New York and 208 North 8th Street, Brooklyn.
Save the Date for the Brian Reyes Friends and Family sale taking place Monday June 22nd and Tuesday June 23rd from 8 am to 7 pm. 304 Hudson Street, 5th Floor, New York.

TAG!: 20 Favorite Things

The lovely and amazing blogger Eden of Chic in the Tropics tagged me to do a list of 20 of my favorite things. So here they are!
COLOR – Blue. You thought it was black, right? Due to all the black pieces in my wardrobe? I love blue because it's the color of the ocean and I always gravitate towards blue pieces when I shop. It makes me happy.
DESSERT – Cupcakes!
SMELL – The smell of my Mr.'s cologne. It's Comme des Garcons something. I think it's actually a unisex perfume. No Old Spice for him.
FLOWER – Orchids, which make me think of Hawaii.
ANIMAL – Pandas! The Mr. and I have a major panda fetish.
MONTH - November - My birthday. Anyone else a Scorpio? :D
BEVERAGE - Champagne!
SHOES - Kirkwoods, yes please!
SNACK - Love love love dim sum
SONG - Rocking out to Lykke Li "You're Good You're Gone"



How cute are these pandas???


BOOK – I'm embarrassed to say that it's been a while since I read a really great novel, but I'm a big fan of Revolutionary Road by Richard Yates. Right now, I have a copy of Twilight and I'm not afraid to use it at the poolside in Vegas ;)
FRUIT – Grapes. They're perfect and portable.
HAIRSTYLE – I am actually in love with the mod bob, which I had for a while. Now I'm wearing my hair long and yearning for shorter hair again.
PIECE/S OF CLOTHING – One of my best pieces of clothing is a vintage YSL black cocktail dress that is made of silk crepe de chine and ties around the waist in a huge dramatic bow.
STORES TO SHOP – I love the markets in Hong Kong (for cheap thrills),

Seven

for my Kirkwood and Preen fix,

EVA

for emerging designers,

Eryn Brinie

for floaty wannabe Rick Owens shirts and

Uniqlo

for jeans.

SEASON – Fall. We never had much of this in California! I love being able to layer sweaters and wear boots and feel the crispness of morning air.


[

source

]

HOBBY – Fiction writing, watching cinema with subtitles, catching opera and symphony performances and shopping when I travel.
THINGS TO COLLECT – I started doing this cheesy thing when I travel: buying souvenir keychains from places I visited.
MOVIE – I'm a sucker for the films of Woody Allen. I've seen nearly every movie he has ever made. I remember watching Manhattan in a cramped movie lab during college and thinking: This is where I want to be. This is how I want to live my life! Of course, I never thought about the implications and commentary about class and profession written into his story lines. Even Woody himself has said he writes almost exclusively about an upper middle class version of New York, a New York which does not exist for most people.
RESTAURANT – I'm not a huge food snob. I tend to have very guttural, street-food level taste. I mean, pizza is a big part of my diet! My favorite haute level eating experience was in Paris about two years ago at a fancy pants lunch at Hotel Le Bristol, where they roll out the aperitif champagne cart to start.
Now I'd like to tag some of my favorite bloggers to list some of their favorite things:
Thanks for reading and enjoy your weekend! What will you be doing??