For last week's Twitter-views, I asked some stylish Twitter friends about their ultimate favorite fashion designers. This evolved out of a conversation I had recently with talented designer Chrissy Rhee: If you could own season after season of one designer's clothing, which designer would it be and why? (In a way, the images accompanying this post are my own lazy way to "cover" the Resort collections. I'll leave the thorough dissection to other bloggers. Here's one thing I'd like to say about Resort: I would sell many pieces from my current wardrobe to own a piece of Christopher Kane's collection: it's the literal "bomb," yo.)

Here is what some stylish Twitter folks had to say about their ultimate designers...

@
stylesmith
Marni! but without the fur items....(i just got asked something similar in an interview)

@
declinedesigns
Vivienne Westwood. She is pure badassery in designer form. Probably McQueen if she wasn't available!

@
samcab
For me, it would be anything Elbaz. I wouldn't care what house he was with. His pieces are on the cusp, yet timeless.

@
grrleigh
OMG that is the hardest question ever. my off-the-cuff response is Jean-Paul Gaultier, b/c even his bad collections are great.

@
AbovetheFrayMag
Church and State from Portland, OR. I love everything about their line and could definitely wear them forever.

@
hanako66
Chanel for sure! Dior is a close second...

@
Parmie
Chanel, it had to be. They have pieces suitable for a party & a funeral, every occassion taken care of!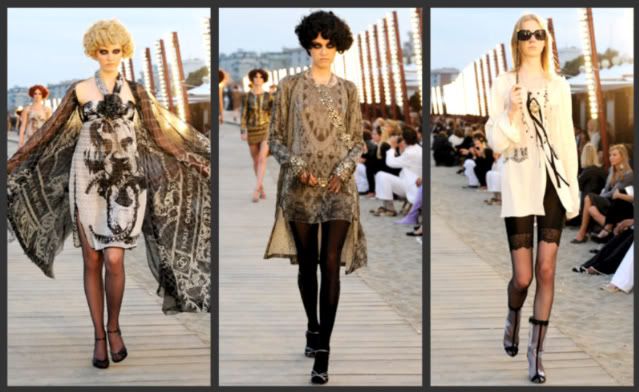 above: Chanel Resort 2010
all images courtesy of style.com

@
fashionherald
My all-time favorite since I was a young wild one - Demeulemeester.

@
LaPetiteBlog
I would have 2 go by the seasons -4 A/W It would have to be Mcqueen, FENDI Furs,JPG 4 S/S Dsquared2, A.Wang, Balmain ...hard 1

@
jennaviva
I don't think I've ever been so attached to any particular designer, but I'd say Zac Posen. (Balmain for the season tho :))

@
fairykikka
it's hard nobody has everything some are good for bags other for dresses I'd say Gucci since the latest collec are gorgeous!

@
inmode
for me it has to be rodarte atm for their concepts and colours

@
roselwear
Rodarte in combination with Missoni :)

@
Misslizzymarie
Balenciaga! Xo

@
selahdor
ok. ULTIMATE: Alber Elbaz for
Lanvin

above: Lanvin Resort 2010

@
ourcitylight
nanette lapore. i can live in her whimsy dresses and dream of them when i sleep.

@
SoloLisa
3-way tie between Chanel, Carlos Miele, & Oscar de la Renta: change slightly each season, consistent aesthetic.

@
KayleeKaye
BCBG MazAzria!

@
juicyincouture
for me it would have to be Roberto Cavalli !

@
craftyasparagus
Def. @
M641
: feminine & unique, but not kitschy.

@
sassisam
Australian designers, Sass & Bide :-)

@
TheSwelleLife
Great question! One is definitely Erdem - feminine, romantic, amazing prints time after time yet always fresh!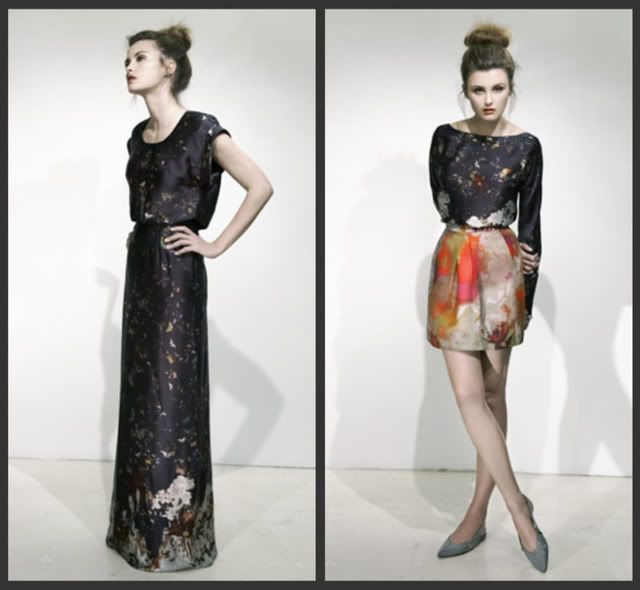 above: Erdem Resort 2010

@
maryjanefrances
thats really hard for me to answer, unless this was 1974. if it was, I'd say Halston, hands down!

@
SaveOurShoes
just 1 designer!! GASP,tough one. Gareth Pugh, Christopher Kane, Alexander McQueen, Rodarte, Chanel, Galliano would be options tho!

@
amandalee
Bottega Veneta or Trovata! [also, in a completely different life, Built by Wendy.]

@
kimair
lanvin all the way...he clearly loves to dress women...

@
chicagostyle
I choose Balenciaga! Perfect balance of edgy and classic, bonus? The shoes and bags. My life would be complete.

@
FashnMatchmaker
I have to go with John Galliano, though his clothes are practically museum pieces

@
SabinaLes
all great answers! my person favorites are Biba and Pucci. i appreciate their philosophy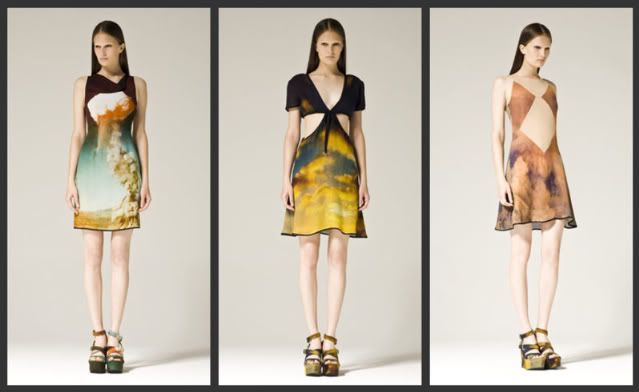 above: Christopher Kane Resort 2010

@
lepetitechouNYC
hard question... Balenciaga first thought but then love Stella McCartney...

@
FemmeRationale
alexander mcqueen, ftw! Dior comes in close 2nd.

@
stylish_in_dc
for everyday: anna sui/stella mccarthy, for eveningwear: giambattista valli, for shoes: christian louboutin

@
D_Chehab
I like to try new designers, although Sakina M'sa was a fave for several years.

@
grrleigh
oh shit, i almost forgot about rodarte! and mcqueen! this is why its hard to choose one! it's now a tie: mcqueen vs JPG for me

@
candidcomments
I love Balenciaga - so chic, so perfect :)

@
WendyBrandes
I can't pick OnE designer because of my designing friends! But I can pick 3! Ossie Clark, Zang Toi and Christian Francis Roth.


above: Balenciaga
Resort 2010

After a few days of deliberation, I choose Alexander McQueen and as an alternate, Yohji Yamamoto - for my fashion archives, darling! I think I would be happy to fling open my closet and see those pieces peering back at me. Every now and then for kicks, I would invite all my best friends and frenemies to come over for drinks and we'd play dress up with the archives.


And you? Who would you choose?


More Twitter-views on Dream Sequins:

#6 Bag Loves
#7 Inspirations
#8 Fashion Bloggers on Twitter