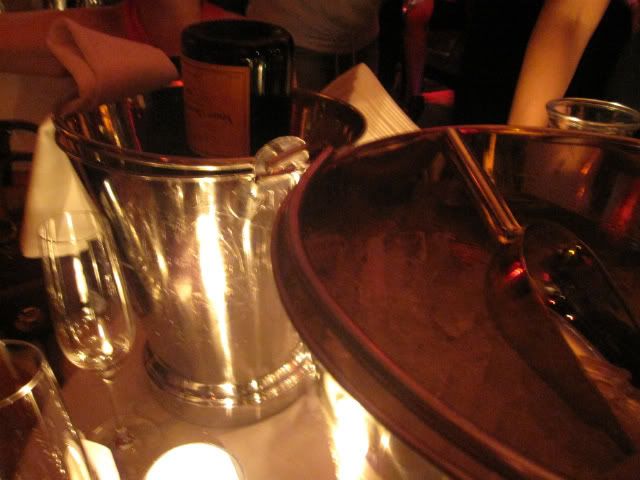 This past weekend, eight rambunctious girls hit the scene in Las Vegas. Most of us stayed at the Wynn, which we booked through Hotwire for a steal. It was my first time staying at the hotel, and while I was impressed by the lounge and pool areas, my room's decor left a little to be desired. Perhaps the suites are a little more impressive!

For dinner on Friday night, we had a multi-course dinner at a charming restaurant called Rosemary's off the strip. It has a cozy, anti-glitzy decor, which made us feel right at home, and I highly recommend their $55 prix fixe, three-course menu. After a few glasses of wine, I started to swoon when they played Arcade Fire's Funeral in the bar area. A nice change from the pumping techno they seem to favor in restaurants on the strip!

After dinner, we had a few drinks at Tao nightclub at the Venetian, which was overflowing with douchebags. I didn't really enjoy all the dancefloor groping and the swaying crowds who kept bumping into us at the bar- ew.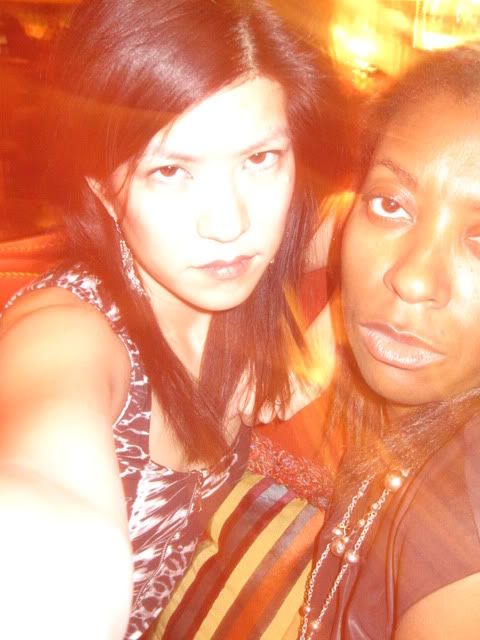 On Saturday, we hit the Canyon Ranch spa club at the Venetian, which was kind of a cattle call. My massage was just what the doctor ordered after a long evening. For dinner on our final night, we went to Lotus of Siam, another restaurant off the strip, where we had authentic Thai cuisine, wine from a Wine Spectator rated wine list and a flurry of dishes, with a bill of about $25 a piece. Highly recommended!

The club on our last night out was Tryst at the Wynn, which we loved due to its boutique size and the giant waterfall outside. We danced up a storm, and wound up playing a few hands of blackjack before calling it a night at 5 am. The blackjack tables at the Wynn, incidentally, was where
this strange incident happened where an inebriated couple asked if they could borrow my shoes
. My shoes were my new beige/gold Emma Cook for Topshop platforms that
you can see in these photos
.


A's amazing new Louboutins!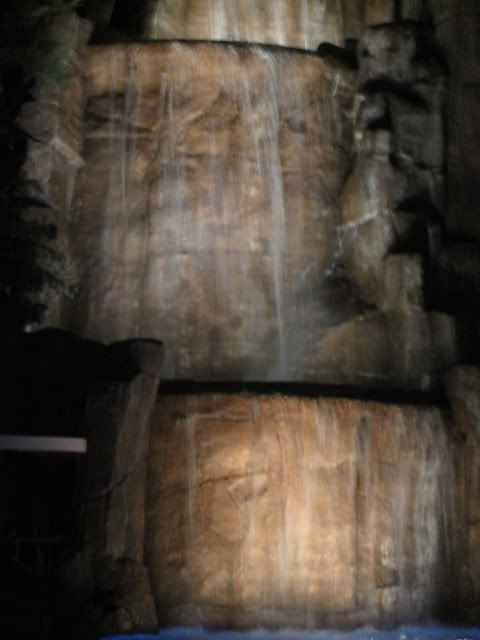 a blurry shot of the waterfall at Tryst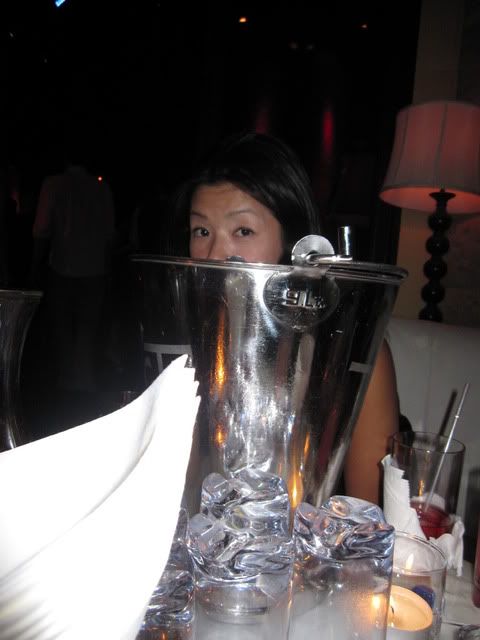 I didn't win any money, but I didn't lose any money either. Pretty decent for Las Vegas! And even though my friend A wound up buying a pair of hot gold Louboutins that weekend, I was good, despite falling for a pair of nude Sergio Rossi platforms at
Shoe In
, a multilabel boutique at the Wynn. Sales were decent that weekend-- with many items on sale for 60% off!

Now that I have the weekend travel bug, the Mr. and I have planned a one night getaway to Washington, D.C. this coming weekend. Any suggestions for places to eat or shop?