The Mr. and I took a brief trip to Our Nation's Capitol, leaving by train from New York on Saturday morning, returning on Sunday afternoon. We had such a wonderful time, and it was nice to take a breather from our home in the concrete jungle... Here are some pictures from this past weekend...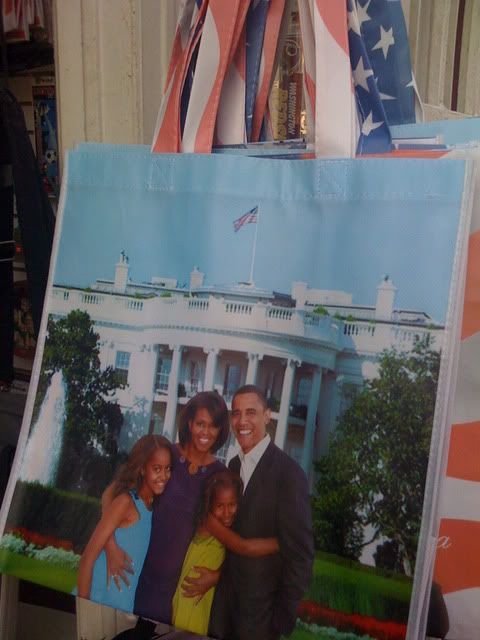 above: Obama tote bags from a tourist shop; kind of kitschy but cute, no?


above: the Mr. (his first appearance on Dream Sequins) and I on Amtrak

After arriving in DC around noon, we checked into our wonderful room at the Park Hyatt, a few walking blocks from the Georgetown neighborhood. The room was spacious and I really loved the bathroom, with its walk-in closet and separate tub and shower areas. I would highly recommend this hotel! The concierge was very helpful and there was a tea lounge near the entrance where they were serving up an afternoon tea buffet upon arrival. Sadly, we had no time to waste on cakes, and headed straight to the boutiques (I had, of course, drawn up a list of must-sees in DC) after we dropped off our luggage in the room.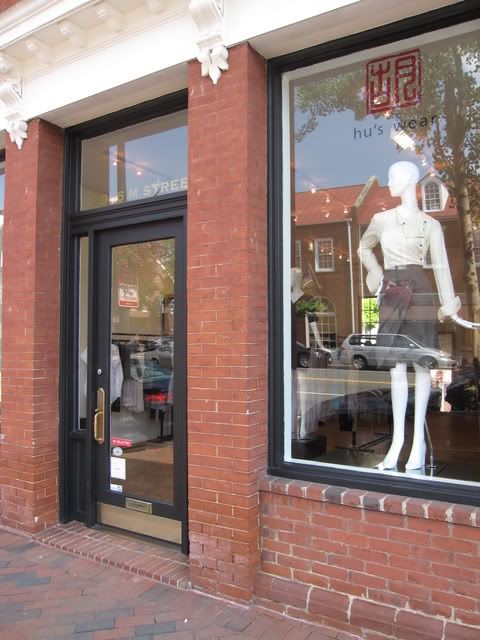 above: Hu's Wear, a multilabel boutique in Georgetown

One of our first stops was Hu's Wear, an independent womenswear boutique which opened a few months ago. The boutique was hosting a sale on spring/summer items, and there were some labels which were new to me, but the pieces were a bit conservative for my taste. The sister boutique down the street, Hu's Shoes, had a few shoes that I lingered over, including some Givenchy wedges and Chie Mihara stacked heels, but I wanted to hold off until I saw a few more boutiques.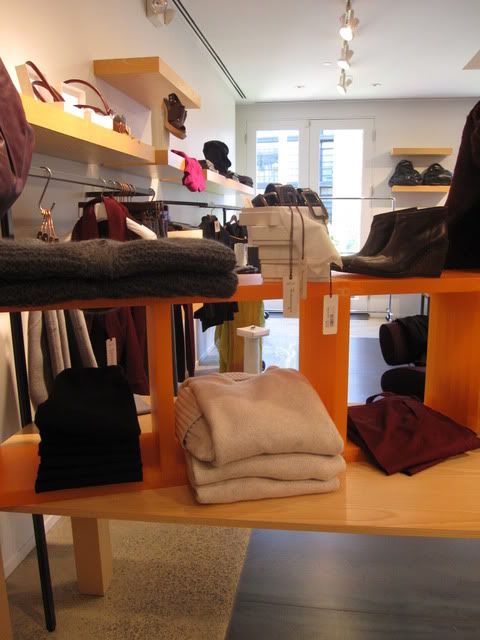 above: Relish in Georgetown

We walked a few more blocks down to Cady's Alley, a charming little side street full of design boutiques and Relish, a multilabel haven for avant-garde in DC. The boutique, which was bright and large, was hosting a great spring/summer sale, and I browsed the racks of Marni, Jil Sander and Japanese designers, including Junya Watanabe and Limi Feu, before trying on their entire stock of Limi Feu items. Shoes were stacked neatly in their boxes and many customers spent time lingering in the area. I wound up buying a Limi Feu black cotton dress with a zipper (which you can see later in this post).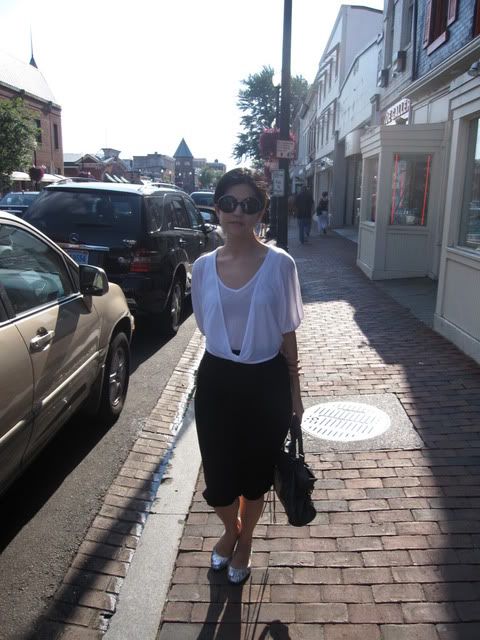 above: yours truly in a beat-up Reiss shirt, Topshop harem pants and silver Lanvin flats- cozy shopping clothes!
above: seafood galore at Tackle Box in Georgetown

After we checked out Relish, we hit a few more stores, including Barneys Co-op, which was having a great sale, and where we both scored some work-appropriate items, including a zippered navy APC dress for me, and a black button down Marc by Marc Jacobs shirt for him. We were surprised that the sales associates at Barneys Co-op outnumbered the customers, but then again, the weather that Saturday was gorgeous, so who could blame people for wanting to be outdoors enjoying the sun?

We stumbled into a local seafood joint for dinner called Tackle Box, which was a casual fresh seafood restaurant off M Street in Georgetown. Everything was made fresh to order, and I enjoyed my fish tacos very much!


above: Kennedy Center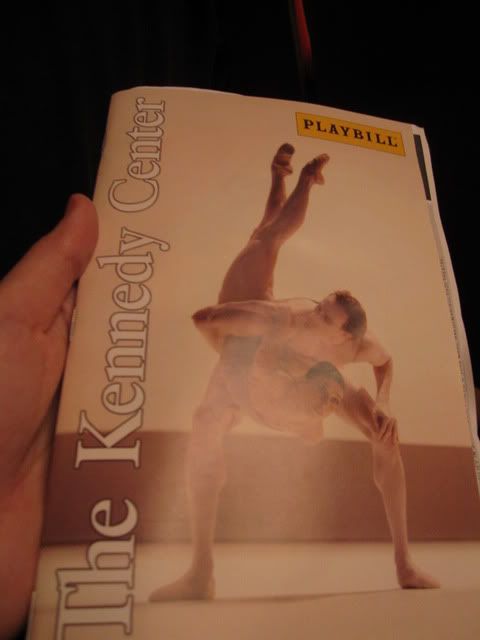 Then, it was off to the Kennedy Center to enjoy a performance of
MacMillan's Manon
by the Royal Ballet. What a wonderful treat! The ballerinas were amazing, and it was nice to take in the atmosphere at Kennedy Center, especially the amazing outdoor areas at intermission.


above: Lincoln Memorial


above: the Mr. and I taking dorky paparazzi-style photos
above: me in my new black Limi Feu dress with the Lincoln Memorial as a backdrop!

After the performance, we took a cab to the monuments so that we could take a moonlit stroll. If you have never visited DC before, I highly recommend an evening stroll by the monuments. There are tons of visitors hanging out in the area so it's a safe bet, and there's nothing more alluring than the glow of moonlight against the splendor of the building facades!

On Sunday morning, the Mr. and I finished off our trip with a farmer's market breakfast at Dupont Circle with a friend and a brief visit to the Smithsonian National Museum of American History, which was pretty brilliant and best of all, free!

So long, DC... until next time! We are contemplating another weekend getaway for the 4th of July, which is coming up this week. Anyone have any plans for the holiday yet?