all images courtesy of The Swelle Life

Denise of
The Swelle Life
is a Canadian fashion writer and blogger based in England whose heart, as she says, will always remain in Paris. Her blog covers a broad range of topics loosely related to fashion, especially emerging designers and I love reading it regularly for posts such as beautiful photo-essays about Paris, interviews with talented new designers and commentary about her own life, including a recent LOL-worthy trip to a hip hop dance class. She's not only a delightful writer, but an engaging member of the fashion blogosphere, and of course, on
Twitter
, too. Check out this "swelle" interview, and if you haven't had a chance to check out her blog, please skip over there right now!


Five Questions for My Favorite Bloggers

Who are you?

I'm every woman. No, wait - that's Chaka Khan. I'm Denise, a Canadian living in England with my family - a husband who doesn't really get fashion but fully supports my amours and a young daughter who is just awesome. When I began to choke on recycled office air and staff meetings made me want to climb on the table, rip off my clothes and swing from the fluorescent lights until guys came to take me away, I decided to leave my marketing job to do something that I actually enjoy - and wasn't trying to convince myself I enjoyed. So now I'm a freelance fashion writer trying to find time to keep up with my bag and accessories making, which I handfelt. And of course I write The Swelle Life!

Where are you?

I'm in the north east of England on the coast of the North Sea. It's really beautiful here with beaches and castles on cliffs, and the people are lovely. But mentally, I'm in Paris where we recently lived for a short time. And I'll always be a Canadian girl at heart.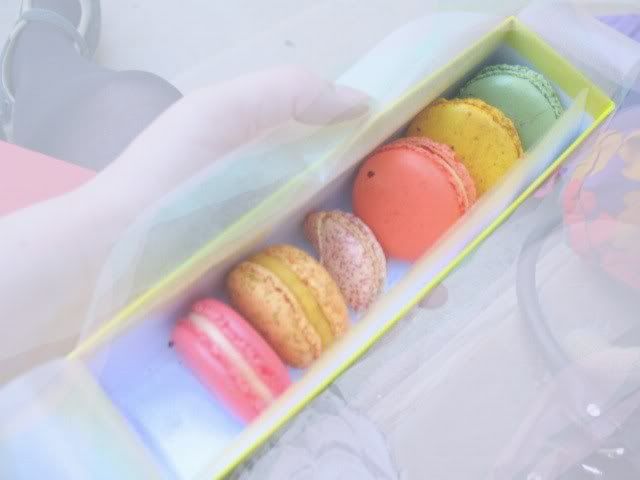 above: beautiful photos of Paris (isn't she a wonderful photographer??)

What is the concept behind your blog?

Well, it's a concept that evolved as my interests became more focused. A blog is good for that, isn't it? You find that you'll begin to write only about what really excites you and leave everything else behind. So now it's all about fresh-thinking designers, vintage, Paris, the 1920s to the 1950s, art and beautiful images that convey a dreamy aesthetic. A romantic indulgence but not without a bit of goofiness; it is after all me writing it!

When you are not blogging, what else do you enjoy doing?

I'm an 'all or nothing' kind of person. I've either got not much to report on from my personal life or it's all big, like our time in Paris. The usual things include doing things with my family of course like taking advantage of the sunny days and going to the beach. I just really love simple things like going for a girls' lunch or take-away dinners in, and anything that makes me laugh is just huge to me, I need my 'me' time and I usually stay up late watching shows that make me shriek, like The Sarah Silverman Program which has me laughing so hard I usually wake up my husband. But it's okay, he gets back to his snoring without any trouble.

More importantly… what are you wearing? :)

Well, what I'm excited about in my wardrobe at the moment is a long-sleeved, white silk Cacharel dress with little turquoise and orange splotchy flowers all over it that I got in Paris, and an indigo leather jacket from Antwerp - it's just so cool and really comfy to wear. I wear dresses just about every day no matter what I'm doing (as long as they're easy); I love the anachronistic idea of dressing and behaving like a 'proper lady', which is ironic because as I write this on my laptop I've got one leg flung over the back of the couch and the other one dangling over the front, and my stomach is hanging out of my t-shirt which has somehow rolled up almost to my armpits. It's all about creating illusions, I guess!


above: from a recent interview with Xuan-Thu Nguyen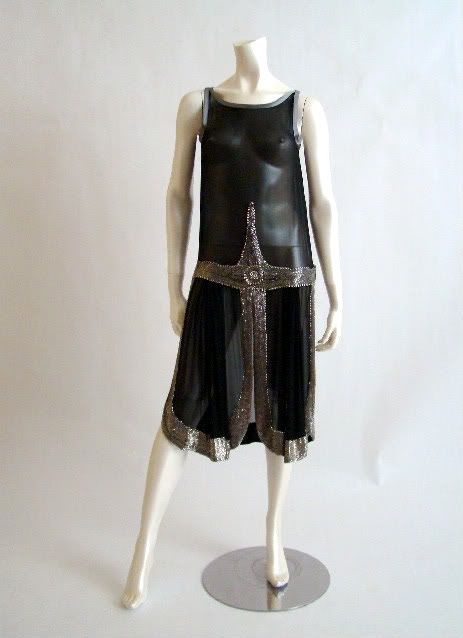 above: from a recent interview with Shrimpton Couture


Thanks so much for the interview, Denise! Have you experienced "The Swelle Life" yet? Read her blog at:
http://theswellelife.com
.
More Behind the Blog interviews:

All In Your Innerspace

39th and Broadway
Brigadeiro