People may still be buzzing with excitement over the icy genius of threeASFOUR's Fall 2009 collection, featuring Swarovski studded sheer pieces, including nylon leggings and amazing armpieces, but I took a second look at their pieces for Spring 2009 and they are breathtakingly beautiful.

I thought I would share them with you since they are very limited edition. While the label is generally available at stores such as Barneys, for this season, limited quantities were stocked at boutiques such as Colette and EVA. The Spring collection was inspired by shapes in nature, such as seashells and the swirled pattern created by a math concept known as the E8 system. Kind of nerdy, but beautiful, no?

P.S. My profile of the downtown designer collective was published in the most recent issue of Tokion- so please buy a copy and check it out for yourself! ;) It was definitely surreal interviewing the trio in their native habitat: a mirror-covered loft in Chinatown reminiscent of Warhol's Factory.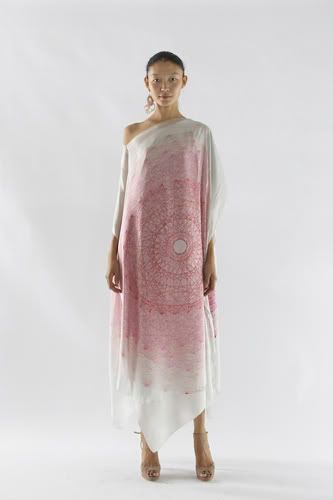 all images via threeasfour website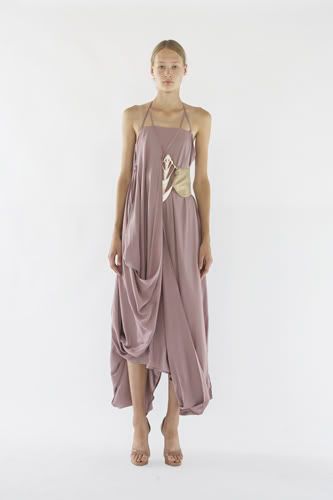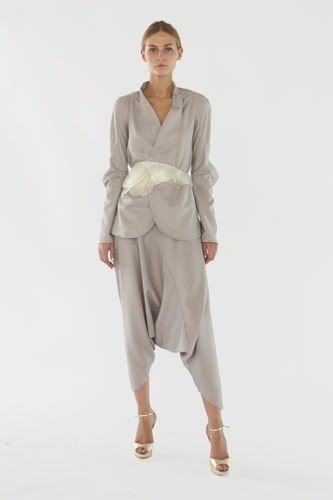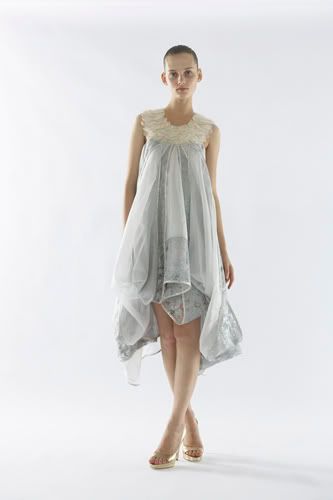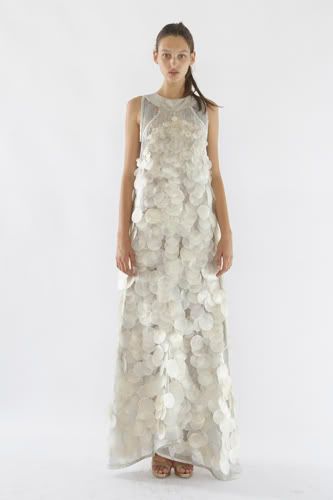 For more information, check out:
http://threeasfour.com/
.